Vancouver's harbourfront is a beautiful location for a walk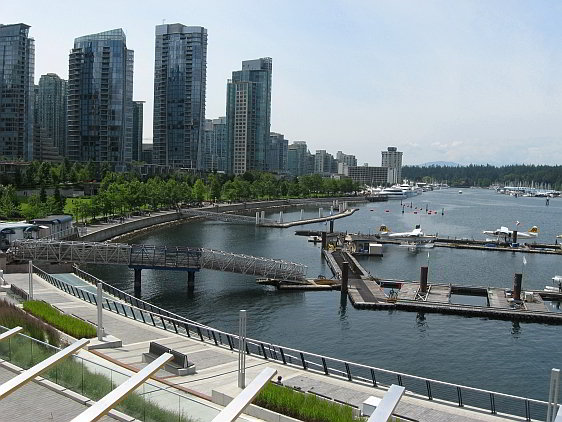 This walking tour along Vancouver's waterfront and optionally into Stanley Park offers some beautiful vistas of the northshore mountains, Coal Harbour, and Stanley Park. There is a pedestrian walkway spanning most of the walk making for a very enjoyable walk without having to deal with cars and traffic lights.
This walk takes you from Waterfront Station past the Olympic Torch and all along the edge of Burrard Inlet. You will see the bustling activity in the Harbour, including the steady arrivals and departures of float planes. Along the way you will also see marinas filled with luxury yachts and houseboats and on the other side lots of green space and overlooked by the residential high rises beyond. There are a number of places to eat along the walk ranging from ice cream and snack bars to upscale dining. This walk will lead you right up to the entrance to Stanley Park. If you wish you can extend your walk into the park and along a portion of the Stanley Park seawall.
Our recommended harbourfront walking tour begins from Waterfront Station. This walk is 3.2 kms each way and would normally take under 1 hour each way at a normal walking pace, but of course with stops to explore and soak up the scenery it will take longer. We suggest you allow a minimum of 2½ hours for the round trip.
Click on the Map & Directions tab for step-by-step directions.