Humber Bay Park is located west of Downtown Toronto on Lake Ontario
Humber Bay Park is actually two parks divided into an east and west portion joined together by a pedestrian bridge of unusual design. This park is located west of Downtown Toronto on two spits that straddle the outflow from Mimico Creek.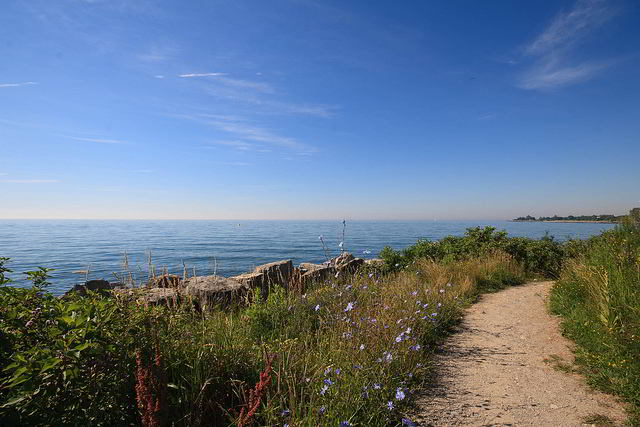 Just over 5 million cubic metres of lake fill were used to create the park which was opened in the summer of 1984. There are ongoing projects at the park to restore habitat, including planting shrubs and trees and establishing meadows of wildflowers, habitat for warm-water fish, a butterfly habitat and wetlands.
Amenities include walking trails, picnic areas, a playground and beachfront. There is a swimming pool, a ball diamond, tennis and basketball courts and, in the winter, an ice rink. There is also a pond for fly casting plus a wheelchair accessible fishing pier. The west park features a historic lighthouse. In addition to all of the above, Humber Bay Park also provides some spectacular views toward Downtown Toronto.
Facts For Your Visit
Fee: No
Hours: 24/7
Address: Toronto, ON
Official Website: Humber Bay Park