Roy Thomson Hall in Downtown Toronto is home to the Toronto Mendelssohn Choir and the Toronto Symphony Orchestra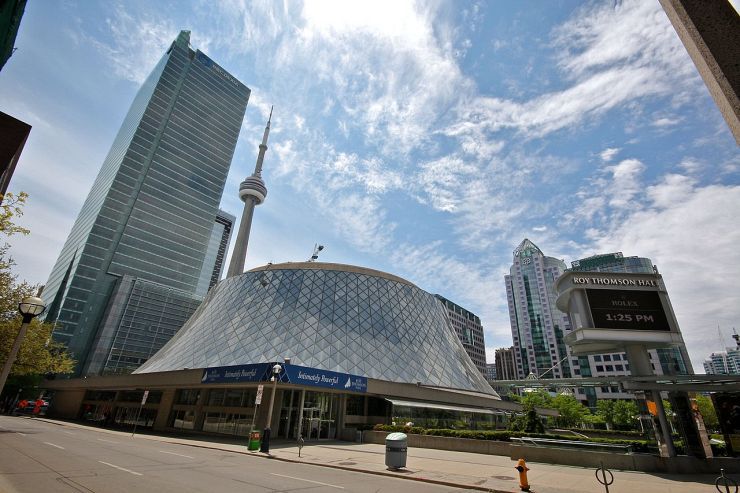 Roy Thomson Hall is a concert hall in the heart of Toronto with seating for an audience of 2630. The Hall is the home venue of the Toronto Symphony Orchestra as well as the Toronto Mendelssohn Choir. It also hosts many screenings from the Toronto International Film Festival.
Designed by renowned Canadian architect Arthur Erickson along with the architectural firm Mathers and Haldnby, the Roy Thomson Hall features a circular exterior of sloping glass. It was opened in 1982, but received extensive renovations in 2002 including improvements to the acoustics.
For additional information about the Roy Thomson Hall and upcoming concerts and events see their website linked below.
Facts For Your Visit
Fee: Yes, if you wish to see a performance.
Address: 60 Simcoe St, Toronto, ON M5J 2H5, Canada
Phone: (416) 872-4255
Official Website: Roy Thomson Hall Toronto