Spend Less and See More in Major Cities Around the World
Whether you're seeking inspiration for planning your next trip or at your destination, our comprehensive city guides have you covered with information about things to see and do, dining, shopping, accommodations and getting around. For each city we cover, you'll find an overview and tips for using the public transit system and for each attraction you'll find timely, accurate information, photos, videos, and clear directions using public transit. It's our hope you'll find our content helpful while planning and enjoying your next city vacation.
We also help you find a good hotel and great restaurants near public transportation in all of the cities we cover.
Our Team & What We Do
TourbyTransit is part of One Search Publishing, a family business that sprung from a simple idea that has done well and so we continue to grow. While our own team produces most of our content, we outsource some research and writing to individuals experienced in the cities we are adding.

Martin Oldridge - Founder & Webmaster: The concept for TourbyTransit came about during my many years as a transit operator in Vancouver BC. Overwhelmed with questions from tourists struggling to get around, it was clear many find using public transit in an unfamiliar city intimidating or confusing, especially if not part of their daily routine. I saw the need for a travel website with a focus on getting around popular destinations using public transportation.
Official transit websites, while helpful and authoritative, are sometimes confusing and overwhelming - especially for those with little experience using public transit. Their automated trip planners sometimes produce complex routings with numerous transfers. We give you the simplest option, even if it takes a few minutes longer, because extra transfers only make your trip more confusing and increase your chance of missing a connection or getting lost. Each city we cover includes an overview of the public transit system — just enough information to help you get around comfortably.
I also observed tour buses loaded with tourists paying a premium price to see the city compared to a public transit day pass. These and other guided tours are a good option for many travellers and we offer a wide variety on our site, however, we also make it easy to avail yourself of the less costly and more flexible option of using public transit. Public transportation systems cover a wider area than typical hop-on hop-off tour buses providing you the opportunity to see more attractions.
Drawing on my experience as a transit operator as well as touring other major cities using public transit, I created TourbyTransit.com beginning with Vancouver BC. We are now at eight cities and continue to add more with the help of family members who have joined the effort. I sincerely hope you find TourbyTransit helpful in planning your next city vacation.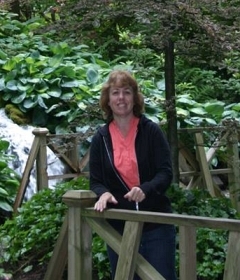 Brenda Oldridge - Research, Writing & Quality Control: Brenda has recently joined the team and is working hard to ensure everything is up to date and check for issues with site maintenance. She also enjoys doing research and write-ups for many of the new attractions that we continue to add. As we continue to grow, Brenda will also be doing research for cities that we add to the site.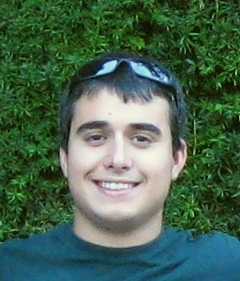 Paul Oldridge - Programming, Technical Development & Support: Paul is a full-stack software engineer with a Masters degree in Mathematics and Computer Science from UVIC. Besides being a great programmer he has expertise in nearly every aspect of web development. Paul helps us with the more technical aspects and is responsible for the development of the backend framework and integration of the various APIs. He has provided a wealth of expertise to the project and this project would not be what it is today without his extensive help and guidance.
We welcome your comments, questions, suggestions and feedback. To send us your comments or feedback please email us at .
You can also find us on Facebook and Twitter.
Our mailing address is:
One Search Publishing
45566 Worthington Place
Chilliwack, BC Canada V2R1N6
For information about small Towns throughout Canada and the USA checkout our newest site
Small Town Explorer
.