The Museum of Anthropology located at the University of British Columbia is a very popular Vancouver attraction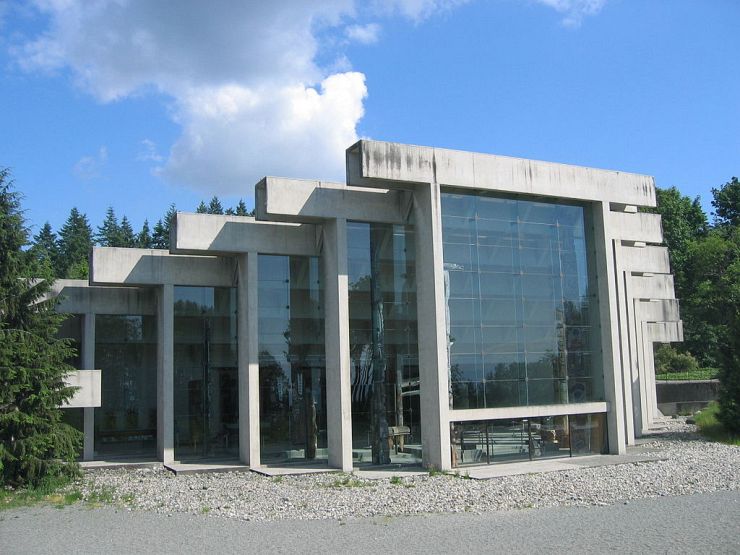 Vancouver's Museum of Anthropology, located at the University of British Columbia, is an extremely popular destination for both tourists and locals.
The current home of the museum, designed by the well known Canadian architect Arthur Erickson was completed in 1976. The design was influenced by the post-and-beam architecture used by the Northwest Coast First Nations.
The museum features a large collection of Northwest Coast First Nations art as well as large collections from the South Pacific, Africa, and Asia and Europe. Articles include an extensive collection of textiles, art, historic photographs, carvings, masks, pottery, coins and weapons to name a few.
On Tuesday evenings between 5 and 9pm there is a special reduced admission rate that you can take advantage of.
Facts For Your Visit
Fee: Yes
Open Now: No
Hours This Week:
Monday: Closed
Tuesday: 10:00 AM – 9:00 PM
Wednesday: 10:00 AM – 5:00 PM
Thursday: 10:00 AM – 5:00 PM
Friday: 10:00 AM – 5:00 PM
Saturday: 10:00 AM – 5:00 PM
Sunday: 10:00 AM – 5:00 PM
Address: 6393 NW Marine Dr, Vancouver, BC V6T 1Z2, Canada
Phone: (604) 822-5087
Official Website: Museum of Anthropology