Located at the highest point within Vancouver's city limits Queen Elizabeth Park features beautiful gardens and spectacular views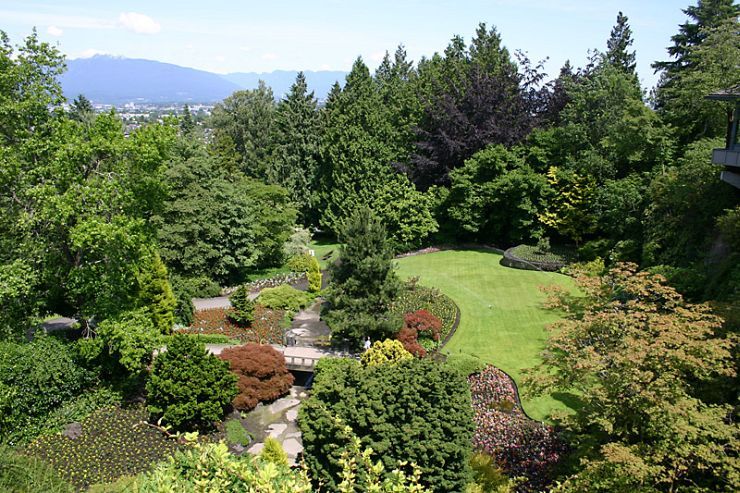 Queen Elizabeth Park is a beautiful 130 acre park situated at the highest point along a ridge that runs east-west across the City of Vancouver. With its highest point 152 metres above sea level, this hilltop park offers visitors to Vancouver stunning views of the city, especially on a nice day.
Some of the highlights of this beautiful park include an arboretum with over 1500 trees, a beautiful quarry garden, and the amazing Bloedel geodesic dome floral conservatory filled with tropical flowers and plants and free flying tropical birds. If you are looking for an upscale dining experience you can book a table at the Seasons in the Park restaurant where you will enjoy some great views of Vancouver over a delicious meal.
Due to its beautiful setting Queen Elizabeth Park is also a very popular location for wedding photography. For complete details about this beautiful park see the official website below.
Facts For Your Visit
Fee: No, except for a small fee to enter the Conservatory
Hours: Mon-Sun 24/7
Address: Stanley Park, Vancouver, BC
Website: Queen Elizabeth Park Vancouver