Rio de Janeiro Travel Adventures
For memories that will last a lifetime be sure to include one or more of these exciting Rio de Janeiro activities and tours in your vacation plans
Add some fun and excitement to your Rio de Janeiro vacation with one or more of these exciting Rio de Janeiro travel adventures put together especially for you. With tours in every price range there is something for everyone. Be sure to book ahead to guarantee your spot and avoid being disappointed by sold-out activities and long lines during your vacation. We start with our top ten list made up of the ten most popular Rio de Janeiro tours with a 5-Star average rating. You simply can't go wrong with any of them.
Click the links below to scroll straight to the category of your choice.
Our Top Ten 5-Star Rio de Janeiro Tours and Activities
Tours and Activities for under $50
Tours and Sightseeing
Day Trips and Excursions
Multi-day and Extended Tours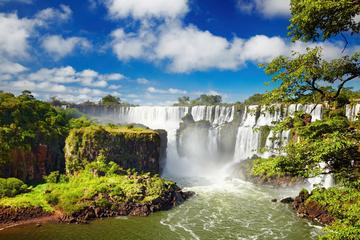 Rating

From: $7408.84 CAD...May vary slightly due to currency fluctuations
Discover the best of South America Live and experience the jewels of Brazil, Argentina & Uruguay on this enthralling 16-day tour which will take you to the main sights in Brazil, Argentina & Uruguay including the two main cities of Rio de Janeiro and Buenos Aires. Your tour includes accommodation and a professional guides.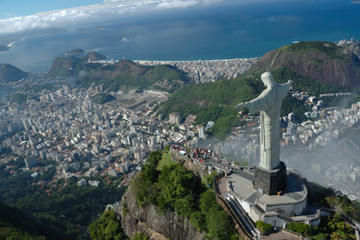 From: $542.75 CAD...May vary slightly due to currency fluctuations
Whether it's Christ the Redeemer, Sugar Loaf Mountain or Tijuca Forest, customize what you want to see on this 3-day tour in Rio. Get picked up from the airport and spend two nights in the hotel-and-nightlife hotspot of the South Zone. Choose two activities from a variety of options covering top attractions, including a trip to Petrópolis, a walk through a hillside favela, and a peaceful cruise across Guanabara Bay. Mix in free time during your Rio stay and enjoy air-conditioned transport from site to site.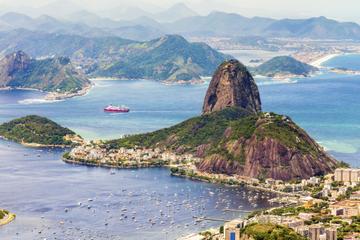 From: $489.13 CAD...May vary slightly due to currency fluctuations
If your time in Rio is short, make the most of it with this 2-day tour that checks off the big-ticket items: Christ the Redeemer statue, Sugar Loaf Mountain and lunch at a traditional barbecue house. Begin with personalized pickup from the airport and an overnight stay in a 3-, 4- or 5-star accommodation in the affluent South Zone. When you're refreshed the next day, an informative guide zips your group around the city in air-conditioned transport for breathtaking views from Corcovado and Sugar Loaf mountains.
Cruises, Sailing and Water Tours
Walking and Biking Tours
Shows, Concerts and Sports
Food, Wine and Nightlife
Air, Helicopter and Balloon Tours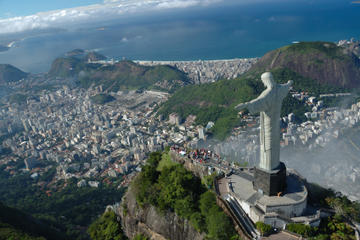 Rating

From: $482.59 CAD...May vary slightly due to currency fluctuations
Combine two top Rio de Janeiro tours into one high-flying adventure at a discounted rate with this exciting Super Saver! In the morning, go to the top of Sugar Loaf Mountain by cable car to check out expansive views of this picturesque city. Then in the afternoon, get amazing aerial views on a helicopter tour! From the ground to mountaintop to air, you'll enjoy sight of many major Rio sights, from Cinelandia Square and Copacabana Beach to Maracanã Stadium and the statue of Christ the Redeemer on top of Corcovado. Special Offer - Save up to 5% when you book these popular tours together! - Book Now!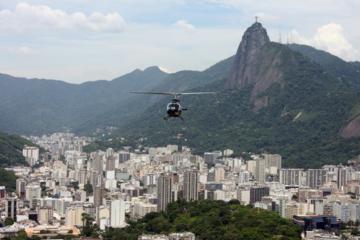 Rating

From: $411.97 CAD...May vary slightly due to currency fluctuations
What could be better than a sightseeing tour of Rio de Janeiro from the air? From the vantage point of a helicopter, you'll have unforgettable views of this beautiful city, nestled against a backdrop of granite peaks like Sugar Loaf Mountain rising from Guanabara Bay. On this 9-10 minute helicopter tour with a professional pilot, you'll take some of the most spectacular photos of Rio imaginable, including Christ the Redeemer on Corcovado Mountain, overlooking Copacabana Beach and the Atlantic Ocean.
Cultural and Theme Tours