Bicycling and Walking Tours in Rio de Janeiro
There are many areas of Rio de Janeiro that are ideal for exploring on foot or by bicycle, which is easy to do thanks to the citywide Bike Rio rental stations. You can also find trails and places to hike that are accessible by public transit. By exploring the city on foot you can really absorb the details and things you might otherwise miss and you can move along at whatever pace you are comfortable with.
Below you will find a quick introduction to our self-guided Rio de Janeiro walking tours and hikes as well as some fully guided tours that you can reserve ahead on our site. Just click on any of the links for more information on each one.
6 Self-Guided Rio de Janeiro Hikes and Walking Tours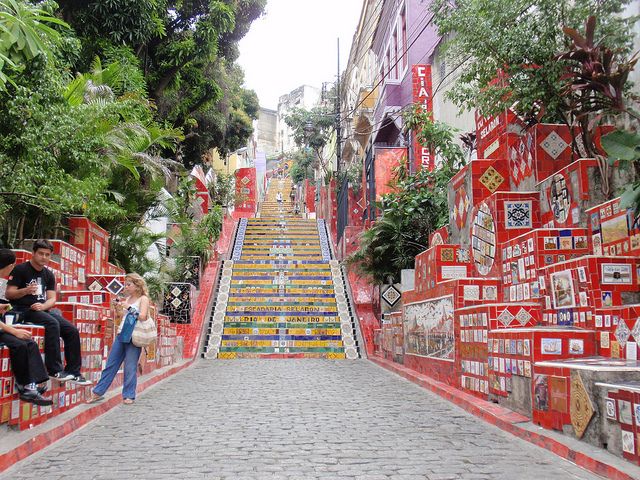 Central Rio de Janeiro Walking Tour: There is so much to see in the older centre of the city with many historic buildings and landmarks, museums, parks and more all concentrated in a relatively small area. You are sure to love exploring this Centro in Rio de Janeiro and taking in its historic charm at your own leisurely pace with our self-guided 4 kilometre walking tour.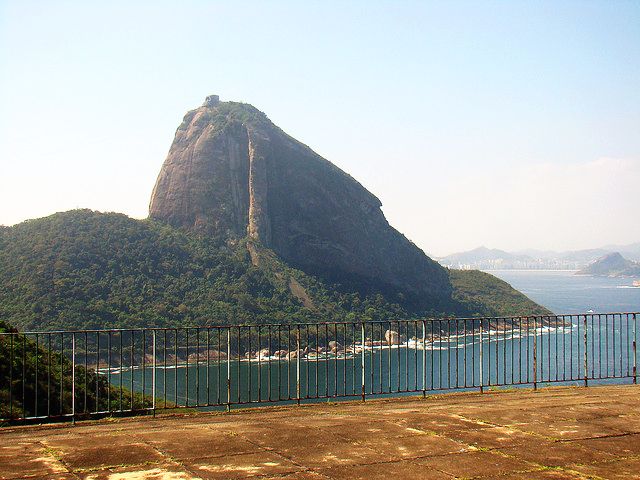 Forte Duque de Caxias - Hike and Lookout: This relatively short hike is well worth the effort. Starting at the eastern edge of Copacabana Beach the Forte Duque de Caxias trail leads up to a lookout offering fabulous views along the beach and beyond and towards Sugar Loaf Mountain in the other direction. The opportunity to explore the historic fort at the top is an added bonus.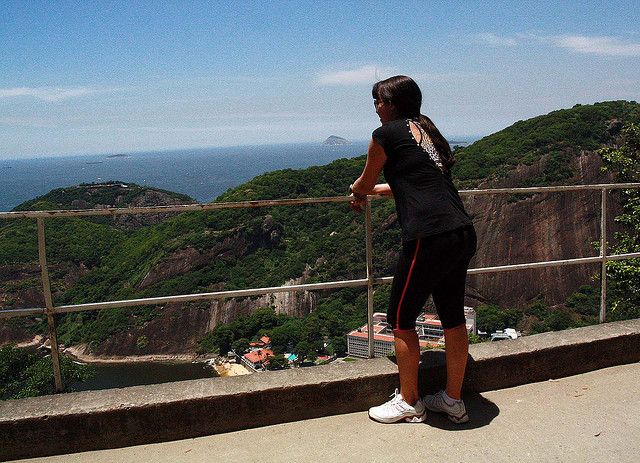 Morro Da Urca - Hike and Lookout: This moderate hike takes you up to the same level as the lower stage cable car up Sugar Loaf Mountain. It can easily be done by anyone in reasonable shape and will reward you with spectacular views from the top. Once there you will have the option to pay and ride the cable car back down or all the way to the top of Sugar Loaf.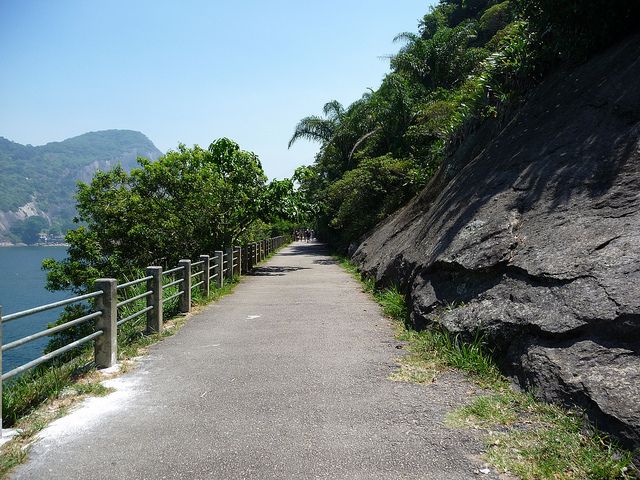 Pista Cláudio Coutinho Walking Trail: This is an easy and pleasant walk along the base of Morro Da Urca at the edge of the water. It is a great way to get away from the crowds of the city and enjoy a peaceful walk with some spectacular views. Like all of our walks and hikes it is quite easy to get to by public transit.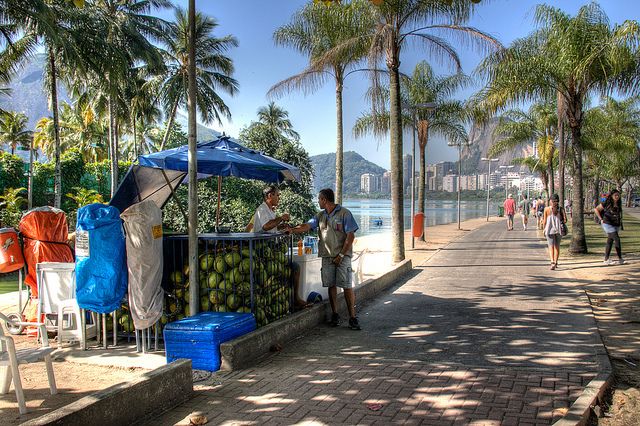 Rodrigo de Freitas Lagoon Walk: Rodrigo de Feitas Lagoon is a great place to explore on foot. Our page about this scenic body of water situated between Ipanema and the mountains will give you directions to a couple of starting points for exploring the Lagoon. From there you can explore on foot as far as you desire. Should you decide to walk around the entire lagoon it is about 7.5 kilometres which is about a 1½ hour walk.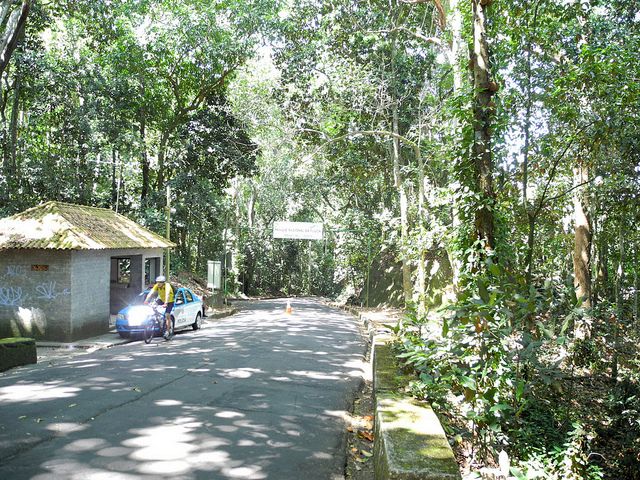 Vista Chinesa Hike: The Vista Chinesa Hike is a little longer hike than all the above, but follows a paved road so it is not difficult. At the top you will be rewarded with what some consider to be one of the best vantage points from which to view Rio de Janeiro. It takes about an hour from where the bus drops you off to walk to the viewpoint and a bit less going back since it is down hill.
Some of the above photos are made available under a Creative Commons license. Photo Credits can be viewed on the detail page for each attraction.
Guided Rio de Janeiro Walking Tours
Additional parks, beaches and neighbourhoods that are great for walking
In addition to the self-guided and guided walking and bike tours and hikes above, many of Rio's lengthy beaches parks and neighbourhoods are great places for exploring on foot. Any of the areas linked to below offer plenty of opportunity for walking.