Rio Bike Rentals
Bike Rio offers a fun and inexpensive way to explore the city
Updated on September, 16 2019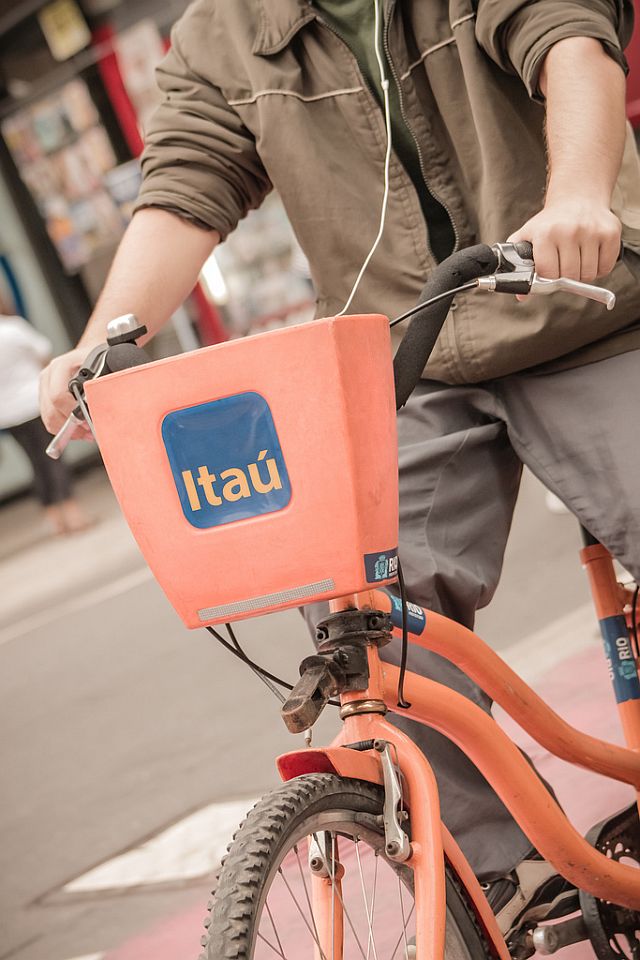 Rio de Janeiro offers another way to get around, that often isn't considered as a mode of public transportation, but can be all of that and more. If you enjoy cycling and would like to explore some of the city with the help of a bike you'll want to know more about the Rio Bike program.
The Rio Bike system consists of 60 stations located throughout all of the popular tourist areas and downtown Rio and a compliment of 600 bright orange bicycles. Each bike features a 6-speed shifter, rear view mirror, bell, adjustable seat and a front mounted carrier. The stations are solar powered. You can pick a bike up at one station and dock it at another. You can also check online to see how many bikes are available at any station.
You can pay for your bike rental with a GIRO Card or you can call (21) 4063-3111 or (21) 3005 4316 with your smartphone, listen to the information, and enter your credit card info. A 1 day pass is just R$ 5,00. Anytime you wish to unlock a bike from one of the stands you call either of the above numbers again from the same phone you registered with and enter the station number and the position of the bike you want to unlock. You can ride the bike for up to 1 hour without any additional charges before you must dock it at a station again. For each hour that you go over you will be billed and additional R$ 5,00 on your credit card. The 1 hour time limit helps to ensure that the bikes stay in circulation and not just left idle somewhere while someone has lunch or something. There is a 15 minute waiting period from the time you dock a bike at the station until you can unlock one again.
The rental bikes are a great option for riding along the long beachfronts of Copacabana and Ipanema or for peddling your way around the beautiful Rodrigo de Freitas Lagoon. There are many kilometers of designated bike paths to ride on so why not include at least one day of cycling in your travel plans? The bikes are popular on weekends soyou may find some of the stations empty. Availabilty is best during weekdays.
Official Website: https://bikeitau.com.br/bikerio/
More Info for Getting Around Rio de Janeiro on Public Transportation