Toronto Public Transportation
Visitor's guide to using the Toronto Transit system
Updated on January, 16 2016
The Toronto Transit Commission (TTC) is responsible for Toronto public transportation within the city limits. At the heart of the system is the Toronto Subway and RT consisting of three subway lines and one elevated light rail line. Streetcars, which operate on 11 routes are another major form of transportation in the downtown area and you haven't fully experienced Toronto without riding one. An extensive bus network connects these major modes of transit with the suburbs and outlying areas. Transportation beyond the city limits, but within the the GTA (Greater Toronto Area) is covered by other providers, however, most attractions that we cover are within the city. Go Transit, managed by Metrolinx, connects the city proper with outlying areas in the GTA and beyond (see below).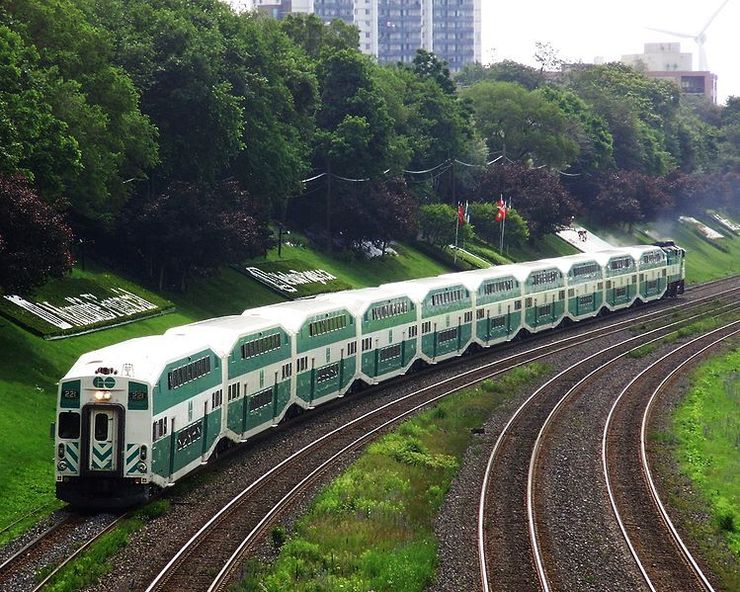 Individual fares only allow for a single trip in one direction (no round trips). For this reason I recommend tourists and visitors purchase with a day pass or a weekly pass which provide unlimited travel on all TTC routes within the city of Toronto except Downtown Express routes. The day pass, which is $12.50, can provide travel for your entire family (One Adult with up to five children age 19 or under, or Two Adults with up to four children age 19 and under) on weekends and statutory holidays. This is a fantastic bargain for any family travelling in Toronto during the weekend. Weekly passes are $43.75 each and are valid from Monday thru Sunday. For more information on fares click on the link below.
Besides the Toronto Transit Commission, Toronto is also served by Go Transit, a separate system of commuter passenger trains and connecting buses that not only operate from within the city of Toronto, but also extend into outlying regions of the GTA and beyond. Go Transit is a division of Metrolinx which is a crown agency of the Province of Ontario. Some of the neighbouring cities adjoining Toronto also operate their own bus systems, however these are not fully integrated with the Toronto Transit System and require separate fares or add fares. You can however, get to most of Toronto's popular attractions using the TTC system. For more details about each aspect of the Transit system just click on the corresponding links above.
Official Website: http://www.ttc.ca/
Streetcars play a significant role in Toronto's public transit system