Toronto Transit Fares
Information about Toronto Transit Fares including the TTC Day Pass, TTC Family Pass and TTC Weekly Pass
Updated on January, 03 2017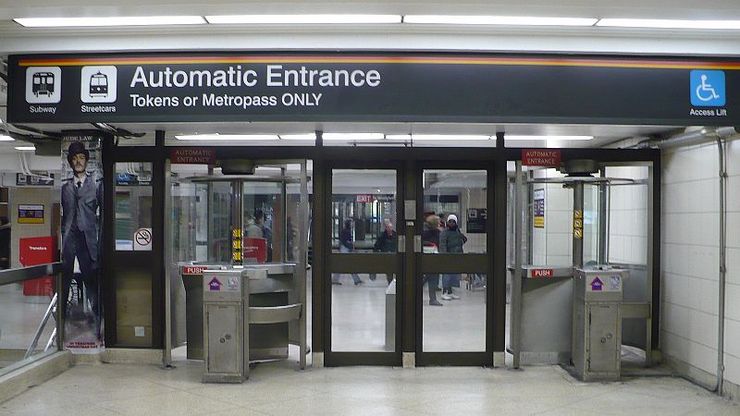 Following is a chart of single cash Transit Fares in Toronto. Please note that fares are valid for a one-way continuous trip, including a transfer if required, on all three modes of transit: Subway / Rapid Transit, Transit Buses, and Streetcars. Children up to 12 years old ride for free. Student Fares apply to those aged 13-19 and Senior's fares apply to those age 65 and up. If you require a transfer you can obtain one after paying your fare and entering a subway station from an automated transfer machine, or after paying your fare on a bus or streetcar ask the operator to give you one. When paying a cash fare you must have the exact change ready as drivers do not make change. You can purchase tokens, tickets or day passes from all subway stations or any TTC ticket agent. Many convenience stores throughout Toronto offer this service — just look for the TTC Ticket Agent sign.
TTC PRESTO Fare Card
Toronto is in the process of rolling out a new electronic fare card program called PRESTO. It is expected to be fully rolled out by the end of 2016 and offers a bit lower fare for single trips along with the convenience of not needing to carry cash (although it is still a good idea to do so until the system is fully implemented).
When you tap on with a PRESTO card you will still need to obtain a transfer if you're changing to another vehicle to complete your trip. After tapping on, a transfer can be obtained from at a transfer machine inside the fare paid area of a Subway Station or by the centre doors on a Streetcar. When boarding a bus they are still available by asking the driver.
Another benefit of using the Presto card is you can also us it to pay for travel on the outlying bus systems and on GO Transit.
TTC Day Pass: The best deal for most visitors
The best value for most tourists on the Toronto Transit System including the Subway, Streetcars and Buses is the TTC day pass which is valid on all of the above services. A TTC day pass is priced at $12.50 and it gives you total freedom to travel the system in any direction all day long with as many stops as you wish. The only exception is on the Downtown Express Routes add fares are still required as per the chart below.
Visitors with an Android or IOS smartphone have the option to purchase a TTC day pass online by installing a TTCconnect app. You can then show the fare payment on your screen as proof of payment when travelling on the system.
TTC Family Pass: Outstanding value on weekends
On weekends and statutory holidays the normal TTC day pass becomes a TTC Family Pass — entitling your entire family (One Adult with up to five youth age 19 or under, or Two Adults with up to four youth age 19 and under) to travel in any direction all day long.
TTC Weekly Pass: A good option for extended visits
Weekly passes are valid from Monday thru Sunday. Costing $43.75, they are a good option if you are in Toronto for a corresponding period of time.
| TTC Fares | Adult | Students (13-19) and Seniors (65+) | Children 12 or under |
| --- | --- | --- | --- |
| Single Fare valid for a single one-way continuous trip | $3.25 | $2.10 | Free |
| Single Fare valid for a single one-way continuous trip | $3.00 | $2.05 | Free |
| TTC Day Pass ***Valid for Families of up to 6 people on Weekends and Holidays | $12.50 | $12.50 | Free |
| TTC Weekly Pass (Monday thru Sunday) | 43.75 | 34.75 | Free |
| Add fare for Downtown Express Routes #141 thru #145 (added to above fares) | $3.00 | $2.05 | Free |
For further information on Toronto transit fares you can also visit the official website above.
Official Website: http://www.ttc.ca/Fares_and_passes/Fare_information/index.jsp