Toronto Buses
Traveller's guide to getting around Toronto by bus
Updated on April, 8 2023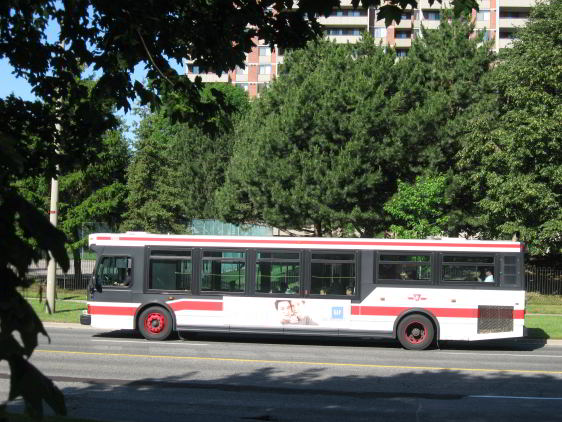 While many destinations and attractions in Toronto are just a short walk from a subway station others will require a connection via a Toronto transit bus. The Toronto bus system covers a large area and the same fare you pay on the subway will allow you to transfer to a bus. See Toronto Transit Tips for information and advice that will help you get around Toronto with ease.
Metro Toronto bus service is operated by the Toronto Transit Commission or TTC for short. Most Toronto buses have bike racks which accommodate two bikes on the front of the bus and during non peak hours the operator may at their discretion allow a bike onboard the bus if the rack is full. Including the express routes, there are just over 170 bus routes in Toronto. All buses are wheelchair accessible and equipped with bike racks. Accessible buses and stops are labelled with the international blue wheelchair symbol. See Fares for more information on fares.
For detailed information on all Toronto bus routes, schedules and maps visit the TTC website linked below. Don't feel intimidated by all of this. We provide easy to follow instructions for getting to all of the Toronto attractions featured on our site.
List of all TTC Bus Routes with links to stops and times.
Toronto Bus Map
Click on the map below to open the official TTC Bus Map in a new tab.
More Info for Getting Around Toronto on Public Transportation
Photos