Toronto Travel Tips
Our TOP TIPS and FREE things to do in Toronto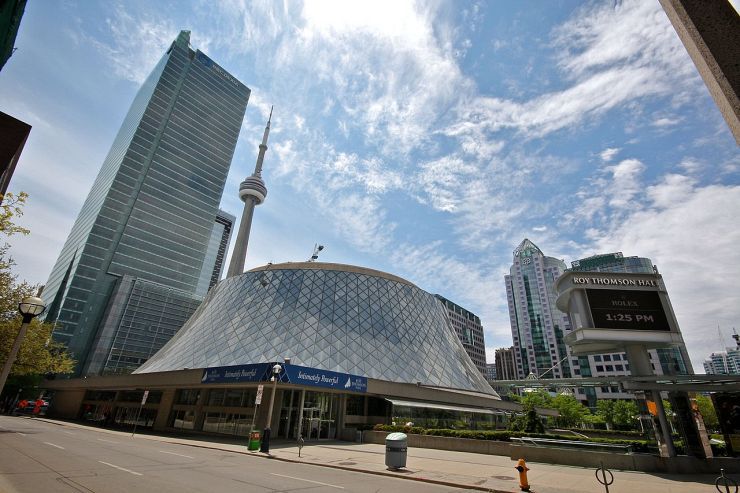 Below you'll find our best tips for planning your trip to Toronto — Tips on getting around, dining, things to do, hidden gems and free alternatives to some of the more expensive activities.
If your visiting Toronto with your family, on weekends you can get an incredible deal on transportation. A single day pass ($11.50) will provide unlimited transportation on the TTC network for 2 Adults and up to 4 youth to age 19. Children 12 and under are always free which makes travelling with young children a good value anytime.
Don't just ride the subway. Toronto's extensive streetcar system passes through many historic parts of the city and offers an inexpensive way to see many of Toronto's sights. In fact, the 501 Queens Streetcar holds the honour of being ranked the #1 Trolley Ride in the world in the National Geographic book Journeys of a Lifetime. Visit our Toronto Streetcar page to see more recommended streetcar routes for sightseeing.
Toronto's a big city, and the subway, streetcars and buses are pretty busy most of the time. On weekdays, the heaviest ridership occurs from 8am to 9am and 5pm to 6pm. Your trips will be more relaxed if you can avoid those two periods.
Toronto's downtown is very walkable any time of the year. If the weather is bad you can simply use the massive underground PATH network to connect with various locations on foot. When the weather is pleasant check out our self-guided walking tours.
Do visit some of the awesome places that are absolutely free to see, such as Allan Gardens, the Toronto Botanical Gardens, the Toronto Music Garden, and the The Distillery District.
A less known attraction that is very inexpensive to visit is the beautiful Spadina House which is located right next to the more famous Casa Loma.
Spend some time exploring some of the ethnic neighbourhoods to get a feel for the diversity in this very cosmopolitan city. Check out Little India, Little Italy, Greektown, and Chinatown.
Add a visit to the best farmer's market in the world to your bucket list. According to National Geographic, the two century old St. Lawrence Market is exactly that.
While we are on the subject of markets, Toronto's equally famous Kensington Market is also well worth a visit. An entire neighbourhood actually, this very colourful and vibrant district is a great place to shop both indoors and outdoors for all sorts of unique items. Eating is cheap there too.
Visit the Beaches and enjoy a stroll along the lengthy boardwalk.
Enjoy a walk along the lakeshore in Toronto's Harbourfront District.
Do take time for a visit to Toronto Island. It costs very little for the ferry ride over, the views of the Toronto Skyline are spectacular and you're sure to enjoy exploring the very picturesque, car-free island.
If you have the time and have never been to Niagara Falls, do try to set a day aside for a day trip to see them. They are absolutely spectacular to see in person. There are many private companies providing day tours to the falls, but you can also get there using public transit and save some money. We have complete details on a day trip to Niagara Falls by public transit.
Make reservations for a two course dinner at the CN Tower and your meal price includes the 'Tower Experience'. This makes the price of your meal very reasonable (about $20 plus a tip more than purchasing the Tower Experience separately), especially considering the incredible 360° view you'll enjoy while eating. You simply won't find a better view of city anywhere.
If you are visiting Toronto during the last 2 weeks of summer before Labour Day, don't miss the excitement of the midway, exhibits and shows at the Canadian National Exhibition.