Go Transit
Getting around Toronto on the GO Transit Regional Transit System
Updated on December, 8 2019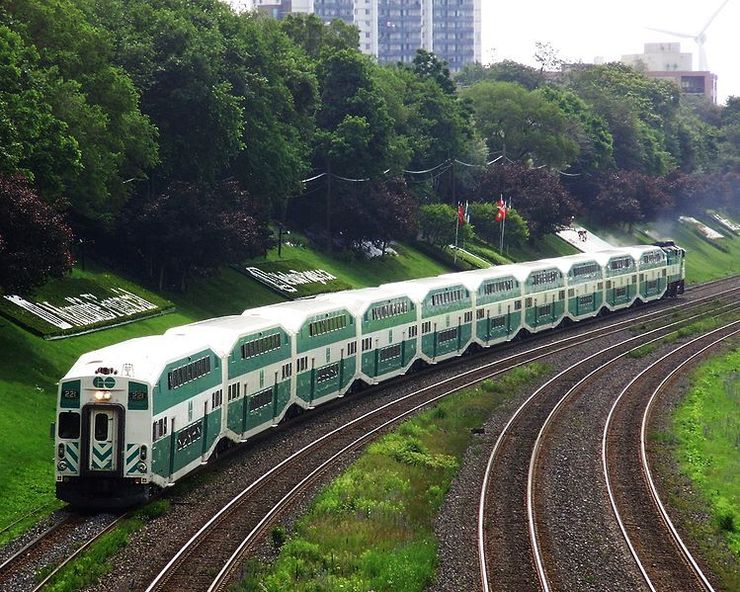 In addition to the Subway/RT, buses and streetcars Toronto is served by, a regional system of commuter passenger trains and connecting buses. Branded the GO Train and Go Bus, they operate from within Toronto, but also extend into the outlying regions well beyond the city.
The service first began operations in 1967 and has expanded to include a service area of over 10,000 square kilometres. GO Transit is a division of Metrolinx which is a crown agency in the Province of Ontario.
There are 7 GO Train routes branching out from Union Station in the heart of Downtown Toronto. In addition to Union Station, GO Trains also provide connections with the Toronto Subway/RT system at Kipling, Danforth-West, Main Street and Kennedy Stations on the Bloor-Danforth Line. On most routes the trains provide service at peak times in the direction of rush hour travel. During off peak hours, when the trains are not serving a route, service is provided by a corresponding GO Bus. GO Buses are also used to provide service to areas beyond those accessible by train. In downtown Toronto there is a GO Bus terminal adjacent to Union Station. Trains have an upper and lower deck and washrooms on board. Try to get a seat on an upper deck to enjoy the best views of the surrounding cityscape and countryside as you travel.
Of particular interest to tourists is that GO Transit operates a seasonal train service from Toronto right through to Niagara Falls from late May until late September. During the balance of the year you can get to Niagara Falls by a combination of GO Train and GO Bus.
The majority of GO stations and many of the GO buses provide wheelchair and scooter accessible service.
Fares on GO Transit trains and buses vary according the the distance travelled. Day passes are available but only apply for travel between the 2 points they are purchased for. See our page on Toronto Transit Fares for more information on the fare system.
Visit the official website below for Go Train and Go Bus Schedules or get the next departure times and routes from your current location using Instant Directions available on all our tourist attraction pages.
Toronto Go Train Map
More Info for Getting Around Toronto on Public Transportation
Photos