Toronto Walking Tours
Many parts of Toronto are ideal for exploring on foot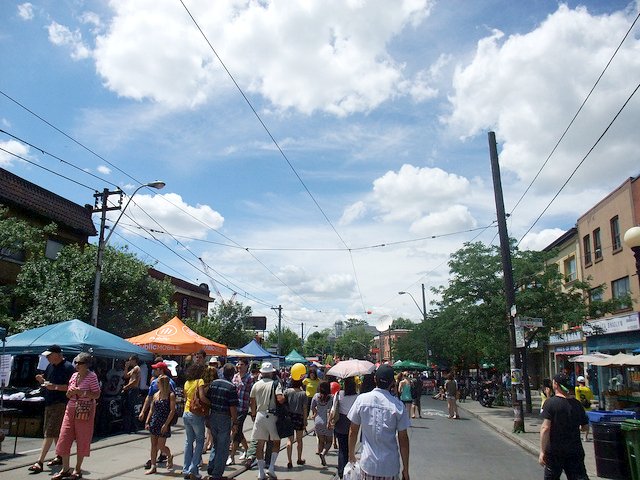 Many attractions and parks in Toronto are best explored by walking. Some can be explored in a few hours, others can easily occupy an entire day. The advantages of walking when sightseeing are many. In addition to getting exercise, you will you see so many more things when you walk; little details you'd probably miss if you were on a tour bus. You can readily stop and investigate anything that catches your interest and you can take your time getting that perfect photograph. There is nothing to prevent you from investigating the tempting aromas coming from the little cafe you are walking by or exploring the intriguing art shop that you happen upon. With that in mind check out the list of Toronto attractions below. Each one lends itself perfectly to being explored on foot. We also put together a couple of self-guided step by step Toronto walking tours for your enjoyment; one covering the highlights and gems of downtown Toronto and the other an enjoyable walk through some of the city's beautiful green-spaces and ravines.
These two self-guided walking tours give you a great overview of Downtown Toronto and some of Toronto's suburban green space
Click on the links below for a map, photos and step by step guide. Both walks are easily accessed by public transit.
Any of the following Toronto Parks are ideal for exploring on foot.
Make your way to any of the following Toronto districts on public transit and start walking
Click on the links for more information and directions for getting to each of these bustling Toronto districts.
If you're wondering what to do on a rainy or wintery day why not explore Toronto's extensive underground PATH network
Try our Toronto Greenspace Walking Tour for a peaceful break from the busy city cc licensed photo by margonaut

For Downtown Architecture, parks, plazas and hidden gems try our Downtown Toronto Highlights Walking Tour cc licensed photo by Padraic

Simcoe Wave Deck cc licensed photo by Jacob Mitchell