Montreal Airport Transportation
Getting to Montreal from Pierre Elliott Trudeau International Airport
Updated on August, 27 2021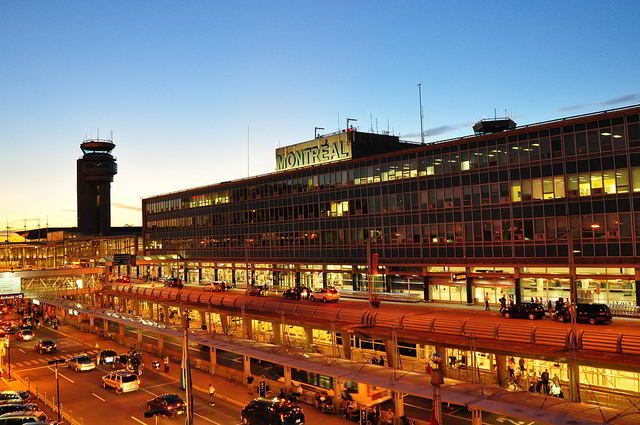 There are two main airports that serve Montreal - Pierre Elliott Trudeau International Airport and Mirabel International Airport, however, unless you are flying in on a cargo flight, you will be landing at Pierre Elliott Trudeau International.
Using public transportation to get into central Montreal from P.E. Trudeau airport is a very straight forward affair. There is really just one simple option when it comes to taking public transit and that is the aptly named 747 Express Bus. This bus is equipped with wi-fi and there are tourist maps on board as a well. The cash fare is $10.00, so unless you are certain you only be using public transit for this one trip, you should purchase a 1 Day, 3 Day or Weekend Pass which are also valid on the 747 bus. In fact the 1 day pass is the same price as the bus trip itself so it won't cost you a penny more and you can use it as much as you want to ride the metro and buses for the next 24 hours. You can purchase your pass at any STM ticket vending machine located on the international arrivals level or at the ICE international currency exchange counter. If you plan to pay the $9.00 cash fare on the bus you must have the exact coin fare to do so. No change will be given.
The 747 Express Bus will get you into downtown Montreal in anywhere between 45 and 60 minutes depending upon the time of day. The service operates 24/7 with frequency appropriate to the time of day. During peak periods buses run every 6 to 7 minutes so you will not have to wait long at all. The first metro station stopped at is Lionel-Groulx. After a few more stops in the downtown area including Gare Centrale, the 747 bus terminates above Berri-UQAM metro station. Many of the stops are located near popular downtown Montreal Hotels and these are clearly indicated on the map that you can download below. See our page on the Metro to see a map of the Metro system.
If you will be staying in a Montreal hotel you may also want to check with them to see if they offer a free shuttle service for their guests. Many do and if yours does you may as well take advantage of it.
Download and print out the official brochure and schedule for the 747 Airport Express Bus .
More Info for Getting Around Montreal on Public Transportation