Montreal is a great city to explore on foot, or during the warmer months, by bicycle which is easy to do with their citywide BIXI bike rental stations. Old Montreal and the Old Port are especially suited to walking, as there is so much to see and do in a relatively small area. Many of the historic and ethnic neighbourhoods are also great places to explore on foot. On a rainy day the RESO (Underground City) is a great place to get lost with miles of passages and shops and restaurants to explore.
Four Self-Guided Montreal Walking Tours
Our four self-guided Montreal walking tours each explore a different part of the city. Whether you want to explore historical sites and buildings up close, hike a mountain, enjoy a relaxing stroll, or all three, we've got you covered.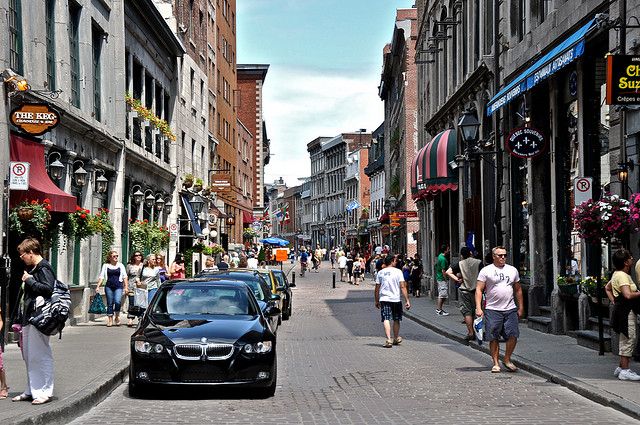 Old Montreal Walking Tour: Brimming with history, shopping, and dining, there is so much to see in Old Montreal ‐ the oldest part of the city. You are sure to love exploring this beautiful district and taking in its charm at your own leisurely pace with our self-guided 3.5 kilometre walking tour. Definitely the number one must see when visiting Montreal.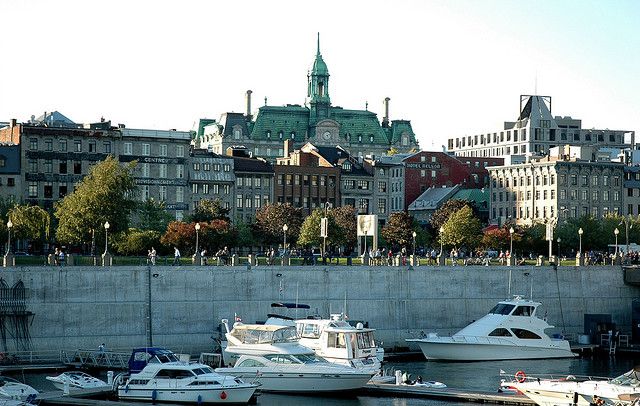 Old Port Promenade Walk: Our 3.7 kilometer walking tour of the Old Port Promenade through a small portion of the streets of Old Montreal as you make you way down to the revitalized promenade for a pleasant stroll along the scenic Montreal waterfront. Enjoy the rejuvenated Old Port of Montreal with our 3.7 kilometre walk which takes you through a bit of Old Montreal and along a 2 kilometre stretch of the Old Port Promenade. Be sure to have you camera on hand as this walk provides some great views of the city as well as the river.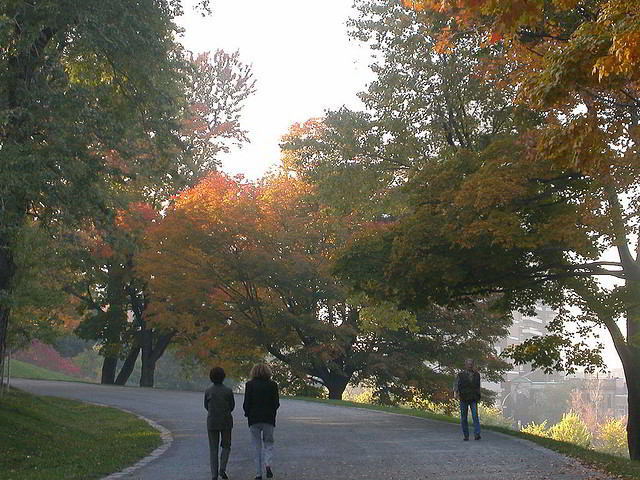 Mount Royal Lookout Walk: Actually part walk, and part hike, this tour takes you directly from a metro station to the best viewpoint in the city on top of Mont-Royal. Be prepared for some uphill grades and many steps, but the view at the top is well worth the effort. This walk is 2 kilometres uphill and 2 more back down for a total of 4 kilometres.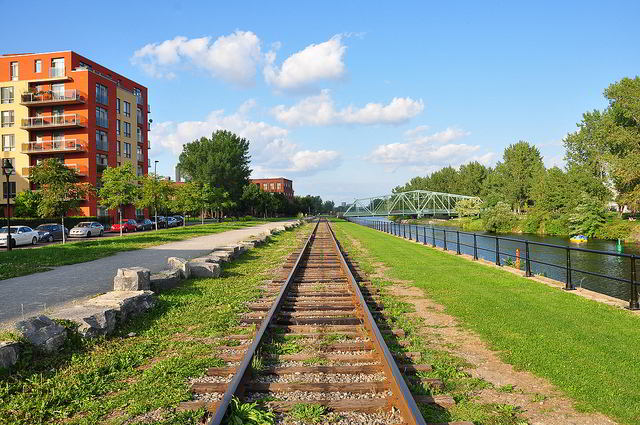 Lachine Canal Walk: Get away from the bustle of the city with a 5.3 kilometre walk along the picturesque banks of the Lachine Canal. This relaxing walk (or bike ride) can easily be lengthened or shortened to suit your own preferences.
Some of the above photos are made available under a Creative Commons license. Photo Credits can be viewed on the detail page for each attraction.
Guided Montreal Walking or Biking Tours
In addition to the self-guided Montreal walking tours above you may want to consider one or more of the following fully guided walking tours. The prices of some are quite reasonable and they can be a memorable addition to you vacation.
Additional parks and districts that are great to explore by walking