Montreal Travel Tips
Our TOP TIPS and FREE things to do in Montreal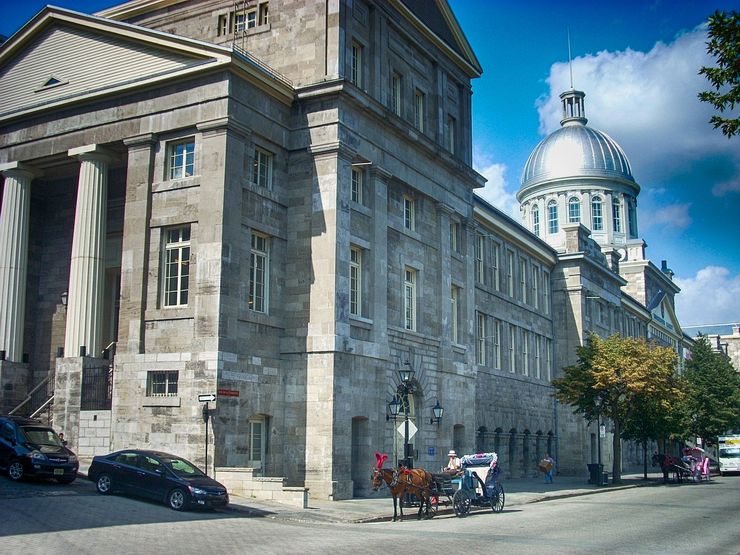 Want to make your visit to Montreal even better. Then be sure to read all of our top Montreal travel tips. Theres plenty of advice to make your trip more enjoyable and save you money.
Below you'll find our very best tips for planning your trip to Montreal — Tips on getting around, dining, things to do, hidden gems and saving money.
If you're arriving at the Airport grab a one or three day transit pass and take the STM 747 bus into the city. A one day transit pass is the exact same price as the cash fare alone on the bus which also requires exact change.
The Montreal Metro is clean and quiet (rubber wheels) and with the occasional help of a bus is a great way to get around the city.
If you are paying by the trip, be sure to get a transfer from the machine just past the turnstiles or from your bus operator when you start your trip. This lets you make your connection without an additional fare.
If you are able, try to plan your transit use around the morning and afternoon weekday rush. You'll have more relaxed trips when you aren't competing for space with all those commuters.
Montreal has a great network of cycling paths and you can rent Bixi Bikes all around the city during the non-winter months.
A typical gratuity is about 15% of the tab at most restaurants. Some restaurants add a 15% tip onto the bill when serving larger groups. Otherwise consider a tip of 10-20% depending on the service.
Food in Montreal is very good and thanks to the considerable ethnic diversity in the city, there is a huge variety to choose from.
For something very Canadian try some poutine and for something very Montreal enjoy a smoked meat sandwich.
Montreal is a French Canadian city, but very multicultural. Most people speak French and most people speak English, but not everyone speaks both, so don't count on it all of the time. Being so multicultural, there are several other languages spoken too. Bottom line is that not knowing how to speak French will not present any serious issues for you.
Do visit Old Montreal. This is the historical heart of the city, charming and delightful to explore on foot. Visit during the day and then come back at night for a completely different look and atmosphere. Be certain to see the spectacular Notre Dame Basilica and also Place Jacques Cartier.
If you love museums, take advantage of a 2 to 5 Day Msueum Pass sold by the Board of Museums. It covers a ton of museums and galleries making it a great deal.
The Redpath Museum at McGill University is free. It's one of the oldest museums in the country and boasts a great selection of fossils and artefacts representing natural history and world culture. You can visit the Museum of Contemporary Art for half-price on Wednesdays between 5pm and 9pm.
If you enjoy Victorian architecture from the early 1800s, take a walk along Rue Peel through the McGill University campus located at the foot of Mount Royal.
Be sure to go for a hike up the hill the city was named after. Mount Royal Park is a beautiful park and the Kondiaronk Lookout at the top offers superb views of the city.
Do visit the renowned Montreal Botanical Garden. They are very beautiful and your admission also includes a visit to the Insectarium.
If you are visiting Montreal in June you may want to pre-book tickets to see the Formula One race. This premier annual event is located at the Circuit Gilles Villeneuve on Ile Notre-Dame in Parc Jean-Drapeau.
If you have the opportunity, consider visiting the nearby cities of Canada's capital city Ottawa or Quebec City. They are beautiful cities to explore and both are accessible by ViaRail. You can get more information on our Montreal Day Trips page.
Winter can be a great time to visit Montreal. It has a huge underground network populated with 100s of shops and services called the RESO that you can use to get around the city on foot, and also the Metro isn't affected by snow. Old Montreal looks extra charming around Christmas with all the additional lights and the annual Christmas Market in Place Jacques Cartier. You won't want to miss out the Snow Village on Ile Sainte-Helene and the Place des Arts always has fantastic displays during the winter months.
Do check out the many additional attractions and things to do in Montreal on our site before you head to Montreal and see what else catches imagination.