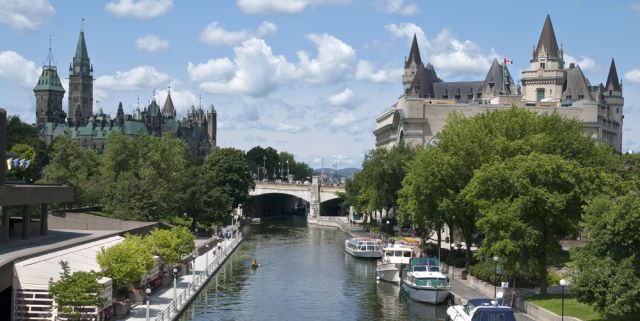 It is fun to explore and gain a better understanding of the the region that lies beyond the city you are visiting. To facilitate that, we have itineraries for two full day trips from Montreal - one to Canada's capital city, Ottawa and the other to one of the oldest cities in North America, Quebec City. These tours can both be done using public transportation. For the Quebec City day trip there's also a highly rated guided tour available for a reasonable price.
Self-guided day trips from Montreal
Click the links for complete details on how to go about the following day trips using public transportation.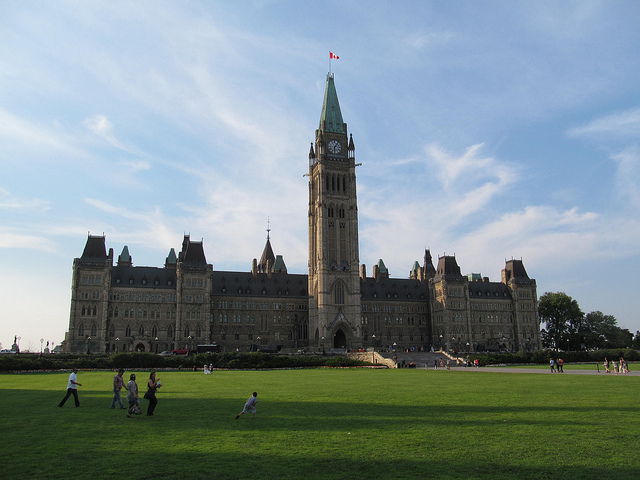 Ottawa Day Trip from Montreal: A day trip from Montreal to Ottawa is an ideal way to see and discover more of Canada. Ottawa is a beautiful city, home to Parliament Hill and the Rideau Canal. Read on to find out the various options for going on a Montreal to Ottawa Day trip.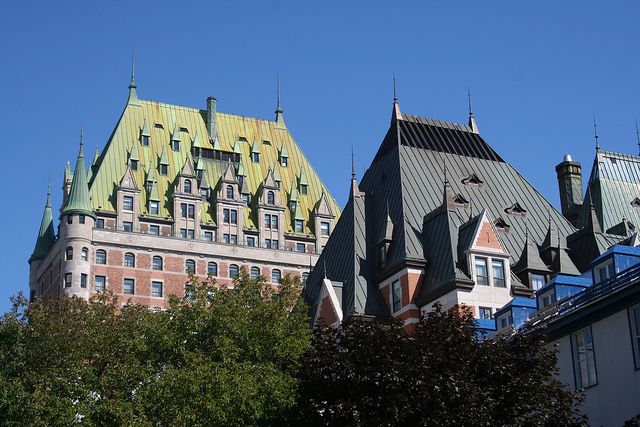 Quebec City Day Trip from Montreal: If you are already in Quebec, it would be an utter shame not to visit one of the most historic and picturesque sites in all of North America. We highly recommend making time for a day trip to Quebec City during your visit to Montreal.
Fully guided day tours from Montreal
Rating

From: $218.00 CAD...May vary slightly due to currency fluctuations
Montreal is more than Le Vieux Port, Le Plateau, The Casino, Notre Dame Basilica or The Mount Royal. I will guide you for an unforgettable experience to enjoy these must see locations: Omega Park (Canadian animal/wildlife park) and the Montebello Lodge ( largest log cabin in North America) , two of Montreal area hidden gems for travelers. Our drive there and back will give us the opportunity to tell you about Montreal: history, local stories, hidden locations and more.
Rating

From: $199.00 CAD...May vary slightly due to currency fluctuations
While you vacationing in Montreal, take a private day tour to Mont Tremblant resort. Time to get some fresh air so let us pick you up from your location and drive up to the Laurentian Mountains and our stunning mountain resort to:Mont Tremblant. After aprox 90 min ride you arrive in this unique gorgeous European style mountain resort. Explore the stunning pedestrian village and the views of the mountains surrounding Lake Tremblant. You have a choice of light hikes and gondola rides as well many restaurants for your lunch. There is always something to see and do in beautiful Mont Tremblant village. We will get you back to your hotel be 5-6pm..
Rating

From: $199.00 CAD...May vary slightly due to currency fluctuations
The Canadian Tulip Festival is held annually in May in Ottawa, Ontario, Canada. The festival is the world's largest tulip festival, displaying over one million tulips, with attendance of over 650,000 visitors annually. Displays of tulips are planted throughout the city, and the largest display of tulips is found in Commissioners Park on the shores of Dow's Lake, and along the Rideau Canal with 250,000 tulips planted there alone. Millions of tulips set the stage for a celebration of authentic art, cultural, historic, culinary and family tulip experiences at various official venues across the capital.
Rating

From: $100.00 CAD...May vary slightly due to currency fluctuations
Explore Canada's beautiful Laurentian Mountains on this day trip from Montreal. As you make your way along narrow country lanes that crisscross the scenic alpine landscape, admire views of the mountains — including 2,871-foot (875-meter) Mont Tremblant — and stop in charming towns like St-Sauveur, St-Adolphe d'Howard and Mont-Tremblant. Discover lakeside villages, take a cruise on Lac des Sables, and stop for photo ops of the stunning foliage. When you're not with your guide, learning about the area's history, you'll have free time to eat, shop and walk around.
Rating

From: $120.00 CAD...May vary slightly due to currency fluctuations
Visit the historic heart of French Canada on this day trip from Montreal to Quebec City. On your sightseeing tour, see famous landmarks including Place Royale, Notre Dame Basilica, the Parliament Building, Montmorency Falls and the Plains of Abraham as you explore quaint narrow streets filled with old-world charm, and learn about the city's fascinating French-Canadian history from your guide. Enjoy free time to walk through Old Quebec, a UNESCO World Heritage site.
Rating

From: $113.63 CAD...May vary slightly due to currency fluctuations
Delight your taste buds on this small-group wine-tasting tour from Montreal to Quebec wine country. Choose either the afternoon tour or the full-day tour, and receive a royal treatment as you are welcomed by your tour guide and led on exclusive tours at two (half-day) or three local producers (full-day). The half-day includes a food pairing session and the full-day tour includes lunch. This small-group tour ensures a welcoming and personalized experience with a bilingual English- and French-speaking guide.Please note that during the winter, the tour will mainly focus on the tasting of Ice wine and Ice cider.