exo Commuter Trains
A guide to Montreal's exo commuter rail service
Updated on Sept, 16 2019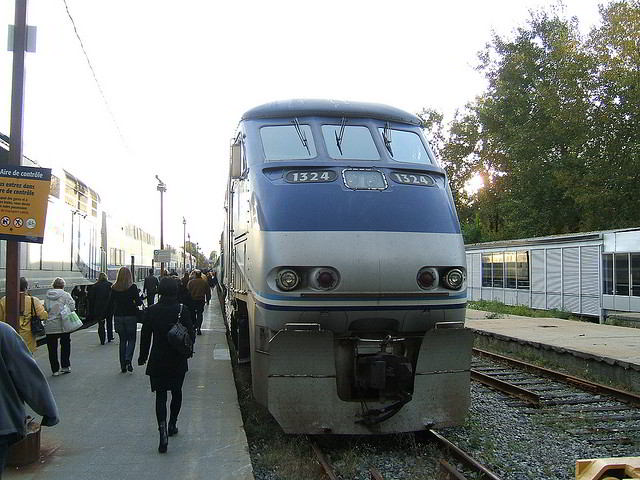 The metro and bus system are usually sufficient to meet the needs of tourists visiting Montreal, however if you do wish to venture further into the suburbs there is also the light rail commuter rail network operated by Réseau de transport métropolitain, now known as exo.
The exo commuter rail network branches out from Montreal in 6 directions and is commonly used by daily commuters coming in from outlying suburbs. exo trains join up with the Montreal Metro at 5 intermodal stations; four on the #2 Orange Line and one on the #5 Blue Line. Scroll down to the list below to see which Metro stations service which train lines. Some of the routes are electric while others are diesel. Routes are designated exo1 through 6.
The exo3, 4, 5 and 6 trains are scheduled Monday through Friday, exo2 to Saint-Jérôme is scheduled Monday through Saturday and exo1 Vaudreuil-Hudson train operates 7 days a week. Incorporating a ride or tow on the exo commuter trains during your vacation can provide some enjoyable and inexpensive sightseeing excursions.
Some exo line schedules reflect their primary use by commuters with service weighted in favour of inbound trains in the morning and outbound service in the afternoon and evening. Be sure and return to the station in plenty of time to catch the last train back into Montreal.
Intermodal Train Stations in Montreal
Vendome and Lucien-L'allier Station (Orange Line) - exo1 to Vaudreuil-Hudson, exo2 to Blainville-Saint-Jerome and exo4 to Candiac
Bonaventure Station (Orange Line) - exo2 to Blainville-Saint-Jerome, exo 3 to Mont-Saint_Hilaire, exo5 to Mascouche and exo6 to Deux-Montagnes
De La Concorde Station (Orange Line) - exo2 to Blainville-Saint-Jerome
Sauvé Station (Orange Line) - exo5 to Mascouche
Parc Station (Blue Line) - exo2 to Blainville-Saint-Jerome
Fares on the commuter train increase with the distance travelled and are based on a system of 8 zones. You cannot use an STM Metro /Bus ticket or pass on the trains, but you can purchase an exo Multi Mode ticket that is valid on both trains and the Metro/Bus system. You can also purchase tickets on trains only.
Montreal exo Commuter Rail Map
More Info for Getting Around Montreal on Public Transportation
Photos