Montreal BIXI Bikes
BIXI Bikes are a fun and environmentally friendly way to explore Montreal
Updated on July, 14 2017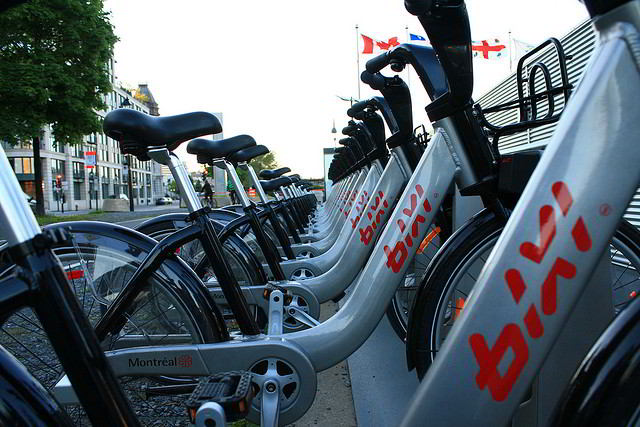 Not to be out done by Paris, Montreal also has a great bike sharing program. Known as BIXI Bikes this program, which operates in many cities, began in Montreal is similar to the the very popular Velib bicycle rental program in Paris. With over 5120 bicycles and 411 stations you will have no trouble exploring the city of Montreal by bicycle. The city is very bike friendly with over 500 kilometres of bike paths and lanes. Due to Montreal's harsher winters it is also a seasonal program; operating from April until mid November.
BIXI bikes are intended for short hops around the city, not for all day rentals. You pay for access for a period of 1 day for $5.00 or 3 days for $14.00 and as long as you dock your bike at another station withing 30 minutes of taking it out you will not be charged a surcharge. You may take a bike out as frequently as you wish within the access period you pay for, without incurring any additional charges, however you must wait at least 2 minutes after docking before taking the bike out again to reset the 30 minute time limit and avoid a surcharge. If you do go over the 30 minute limit on a single session, your credit card will be charged an additional $1.75 and if you exceed 45 minutes you will be billed and additional $3.00 for every 15 minutes.
You can purchase access for up to 2 bikes at any BIXI bike docking station. You will receive a code to unlock a bike and off you go! Each time you want to undock a bike you must insert the same credit card you first used to receive a new code, but you will not be charged again, except for any surcharges for exceeding the 30 minute limit.
The bicycles are well engineered for urban use with lightweight, yet strong aluminum frames, front and rear internal brakes and chain guards and fenders to protect your clothing. They also have lights and are available 24/7 during the rental season.
All in all the system works very well and if you enjoy cycling it is fabulous way to explore the city, especially during nice weather. It's hard to beat the feeling of the wind blowing through your hair while sightseeing on a nice summer day. BIXI Bikes certainly provide a very green mode of transportation.
For more information on the BIXI bike sharing program in Montreal visit the official website above.
Official Website: https://montreal.bixi.com/
More Info for Getting Around Montreal on Public Transportation