Montreal Transit Fares
Helping you choose the best fare options for getting around Montreal during your vacation
Updated on August, 27 2021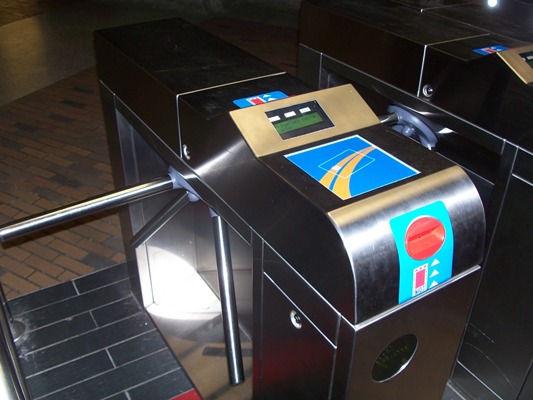 The transit system in Montreal has a pretty simple fare system, especially in so far as the SMT Metro and Buses are concerned. Most Montrealer's that use public transit get the Opus Card which uses smart card technology and can be loaded with a variety of different fare options. This card has an up front charge of $6. Fortunately occasional users and tourists can obtain a short term smart card called the L'occasionnelle from all fare vending machines or fare collectors at metro stations as well as over 400 different business throughout the city. These also use smart card technology and can be purchased for single trips, or for 1 day, 3 day and weekend passes. Depending on the time and length of your stay we highly recommend getting a 1 day, 3 day or weekend pass, as opposed to purchasing single fares.
Unlike the reusable Opus card used by residents, the L'occasionnelle card can only be loaded one time and you simply dispose of it after it has expired. You can load the L'occasionnelle pass with any of the following options: 2 Trips (Return Fare), Unlimited Evening pass, 1 day pass, 3 day pass or Weekend pass. Other than the 2 Trip option the passes entitle you to unlimited travel on the SMT Metro and Buses for the entire time they are valid. This helps keep things simple for you and saves you from always having to stop and purchase tickets for every trip. In most cases they will also end up costing you less than purchasing single fares for each trip. Keep in mind that each round trip will take at least two single fares. Another advantage if you are arriving in Montreal via Montréal-Trudeau airport, you can purchase your pass there and it will cover the 747 Express Bus service into downtown Montreal, which otherwise costs $10.00 on its own when paying a single cash fare.
The One Day Pass is valid for exactly 24 hours from when you first use it, while the 3 Day Pass is valid for 3 consecutive days beginning on first day you use it. The Weekend Pass is valid from 4 pm Friday until 5 am Monday. and the Unlimited Evening Pass is valid from 6 pm until 5 am the next morning. If you are travelling with children under 6 years old they are free.
To use your L'occasionnelle card after it has been loaded you simply hold it against the card reader located on the Metro turnstile or bus farebox for about a second until you get a green or yellow validation light. Do not try to insert it into the red card slot. For subsequent trips just hold it slightly above the reader for a second.
If you do decide to go with single trip fare option, keep in mind that you have a maximum of 120 minutes to complete your trip. You can transfer, but you can not re-enter the Metro nor ride more than once on the same bus route, as single fares are only valid for a one way trip. Travellers who purchase any of the passes will not have to concern themselves with this.
STM Fare Table
The following adult fares which can be loaded on the L'occasionnelle Card are what most visitors need to be familiar with.
| | |
| --- | --- |
| 2 Trip (Return) Fare | $6.50 |
| Unlimited Evening Pass | $5.75 |
| Unlimited Weekend Pass | $14.50 |
| 1 Day Pass | $10.00 |
| 3 Consecutive Day Pass | $20.50 |
Visit stm Info for complete fare information including childrens fares.
EXO Commuter Train Fares
Fares for the EXO Commuter Trains are not quite as straight forward as the Metro/Bus fares above. They are sold as single fares, books of 6 tickets, or monthly passes with the prices determined by the number of zones you will be travelling through. There are a total of 8 zones although the zone system is being simplified over the next few years. In addition there are two types of tickets sold: All Mode - valid for train travel through the number of zones purchased plus on the Metro and Buses. Train Tickets are valid for travel on EXO trains only, however you can purchase single tickets or a book of 6 tickets for any number of zones.
As a tourist, you will likely already have purchased a pass for the Metro and Buses so purchasing a single Train Ticket for the number of zones you will be travelling will likely be your best and cheapest option. Single train fares start at $6.25.
Visit AMT train fares to see the latest fares.
More Info for Getting Around Montreal on Public Transportation