Sydney Transport - Airport to City
Getting from Sydney airport to the city by train or taxi
Updated on August 27, 2021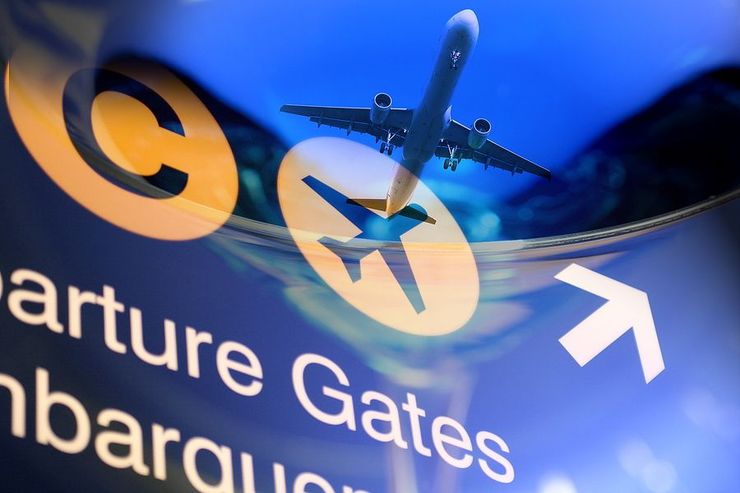 Sydney Airport to city transportion is straight forward thanks to Sydney Trains providing service from both the International and Domestic Terminals right into the centre of the city. Trains from the airport follow the CityCircle Route around the Central Business District. Just determine in advance what station is closest to your hotel and get off there. The fare from the airport to the city center is the same regardless of which station you are getting off at.
It only takes about 13 minutes to travel by train from Sydney Airport into the Sydney Central Station. Continuing into the Central Business District will only take a few more minutes.
The City Link Train platforms are located at the north end of the International Terminal and between Terminals 2 and 3 at the Domestic Terminal. Just follow the signs for Trains from the arrival level.
With an Opal Card or Contactless payment, fares into the Central Business District are $17.69 AUD for adults and $14.82 AUD for children between 4 and under 16. Children under 4 years old are free. Expect to pay about 10 percent more if you are not paying with an Opal Card or Contactless payment. Please verify fares on the official Airport Link website below in case they have changed since our last update.
If you haven't already done so, this would be a good time to obtain an OPAL card and load some value one it. This will make it easy to pay for travel on all modes of public transit modes during your visit and ensure you get the lowest rate.
Sydney Train Stations have Bus Service available at the majority of stations. At Circular Quay Station you can transfer to any of a number of Sydney Ferries.
Transport Sydney Trains have a special site dedicated to their Airport Link Service: Airport Link
You can download a colour coded Sydney Trains Network Map here: Sydney Trains Map PDF
The only real drawback to using the train is that they are regular commuter trains and have no racks for luggage. This can make the trip a bit of a challenge if you are travelling with a lot of luggage. The seats can also be filled up with commuters at peak hours. If either is the case you many wish to take a taxi or even UBER from the airport to downtown instead. The cost is only a little more if there are three people sharing the cab. Expect to pay $45 to $55 AUD including fees and tolls to get to central Sydney by cab, more if travelling after 10pm when there's often a surcharge. The trip will take a little longer than the train if traffic is light, but can take much longer and cost more if traffic is congested.
Official Website: https://airportlink.com.au/
More Info for Getting Around Sydney on Public Transportation