Sydney Ferries Map and Guide
A visitor's guide and map for getting around on the Sydney Ferries
Updated on December, 08 2019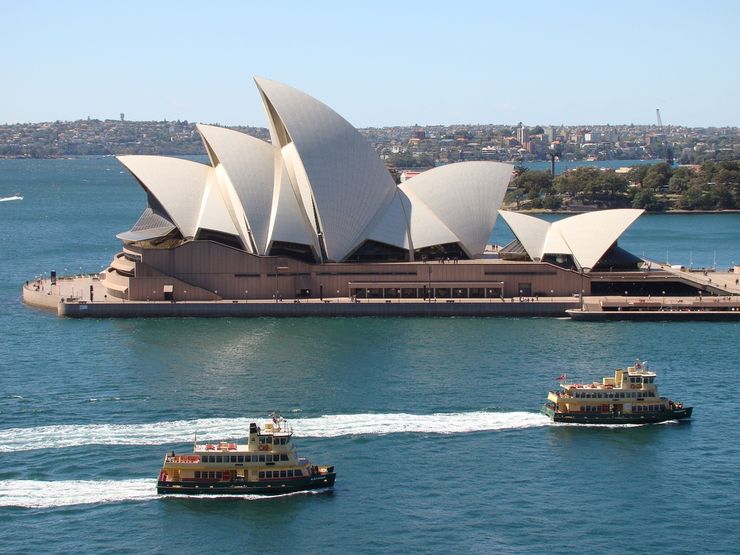 With so much harbourfront available it is only natural that Sydney makes good use of Ferries as part of their public transportation system. People have been travelling on Sydney Ferries for more than 135 years and today more than one million passengers ride the ferries every month.
For tourists the ferries are not only a great way to get to some of Sydney's many attractions, but they are also an excellent way to enjoy some inexpensive sightseeing from a different perspective than you get on land. And to think that many locals actually get to commute to work this way!
The heart of the Sydney Ferry System is Circular Quay which is also located on the City Circle Ring for Sydney Trains. There are 5 Ferry Wharfs at the Quay from where Ferries depart for and return from 37 different locations throughout Sydney's beautiful harbour and inland along the Parramatta River.
You can enjoy unlimited rides on Sydney Ferries along with trains, buses and light rail for a capped daily or weekly rate by paying with an Opal card. For more information see our page on public transport fares in Sydney.
We recommend travelling by ferry for several of the attractions featured on our website.
Circular Quay is easy to get to by Sydney Trains or buses. It is also located within easy walking distance of many Sydney attractions and hotels.
Sydney Ferries Map
Map Credit: Transport NSW Open Data (CC BY 4.0)
Next Ferries Departing Near Me
Click&Go Map and Route Finder. Enter your destination and click to find the next Train, Bus or Ferry departing near your location. Your complete route, all connections and total time are shown.
Enter Destination
Click Blue Button
Scroll down for route map and details including connections and times
Finding Your Route - Please Wait
More Info for Getting Around Sydney on Public Transportation
Photos
Just one of many Sydney Ferries cc licensed photo by Bramus!

Enjoying the view from a Sydney Ferry on the way to Manly from Circular Quay cc licensed photo by Hector Garcia

Photo Credit: mertie. - cc license via Flickr

Photo Credit: mertie. - cc license via Flickr