5 Self Guided Sydney Walking Tours
When it comes to exploring a city it is hard to beat walking. You see so much more when you walk through a district, than you do when zooming past in a vehicle. When walking, you can really enjoy the ambience and see little details that you would otherwise miss. You can stop in at quaint little shops or cafes along the way. Explore the city at your own pace.
For that reason we have put together five self-guided Sydney walking tours for you. Each tour is fully described on its own page which can be accessed by clicking on the corresponding links below.
You can also choose from a diverse selection of fully guided walking or biking tours that can pre-booked to guarantee your spot.
Sydney City Highlights Walking Tour - 10 kms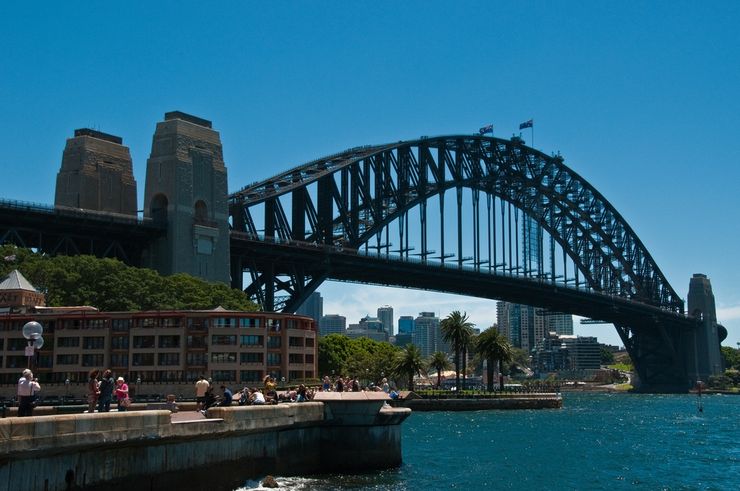 Sydney Highlights Walking Tour Our 10 kilometre Sydney Highlights Walking Tour is a great way to get an overview of Sydney at the start of your vacation. It is also a great way to see many of Sydney's most famous landmarks including the Sydney Opera House and the Sydney Harbour Bridge in a relatively short time-frame. If you can only do one walking tour during your Sydney vacation this is the one we would recommend.
Sydney Harbourfront Walking Tour - 10 kms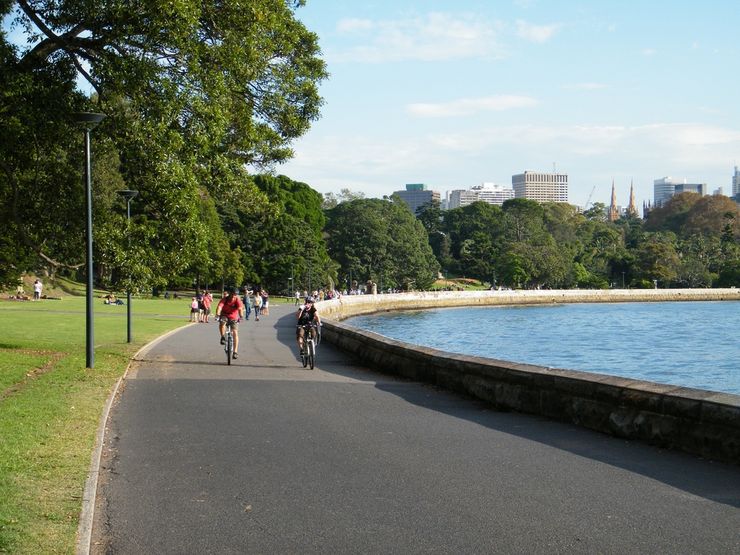 Sydney Harbourfront Walk Our harbourfront walking tour also takes you past numerous iconic Sydney Landmarks as you explore a total of 5 bays and coves along Sydney's world renowned harbour. If this 10 kilometre walk is a little too long for you, you can just do a portion of it.
Sydney Harbour Bridge Walk - 3 kms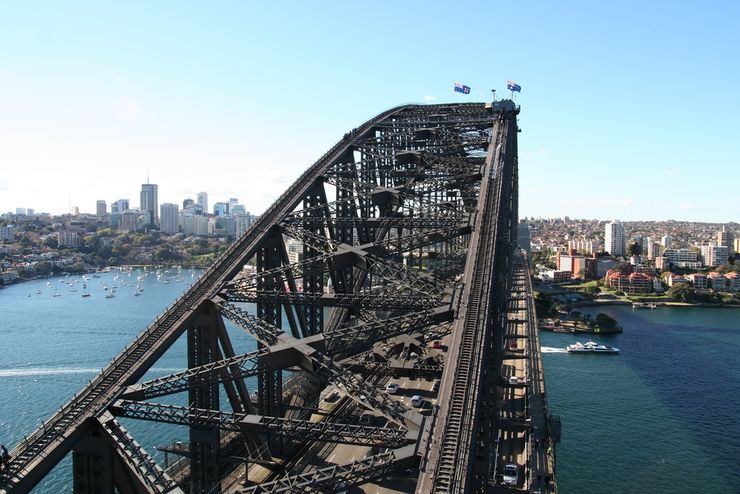 Sydney Harbour Bridge Walk Sydney's famous Harbour Bridge has a walking path along the eastern side that offers some spectacular views of Sydney Harbour from above. You can also visit the Pylon Museum located in the southeast Pylon on the bridge for even more amazing views, along with information about the history of this very significant bridge. At only 3 kilometres this is one of our shorter walking tours - great if you are really limited for time.
The Rocks Walking Tour - 3 kms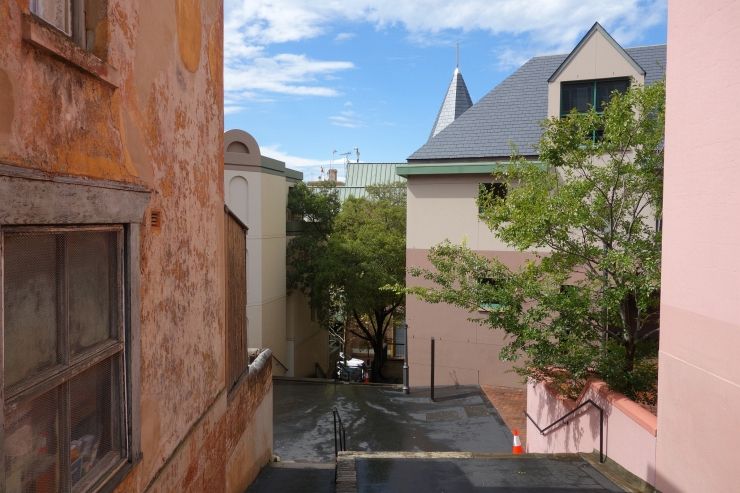 The Rocks Walking Tour If you love exploring small galleries and museums, old buildings, boutique shops and sidewalk cafes, you will love this 3 kilometre walking tour of The Rocks. It meanders through the roads and lane ways of Sydney's oldest district that is rich in history, yet more vibrant than at anytime in it's history.
Manly Scenic Walking Tour - 9.3 kms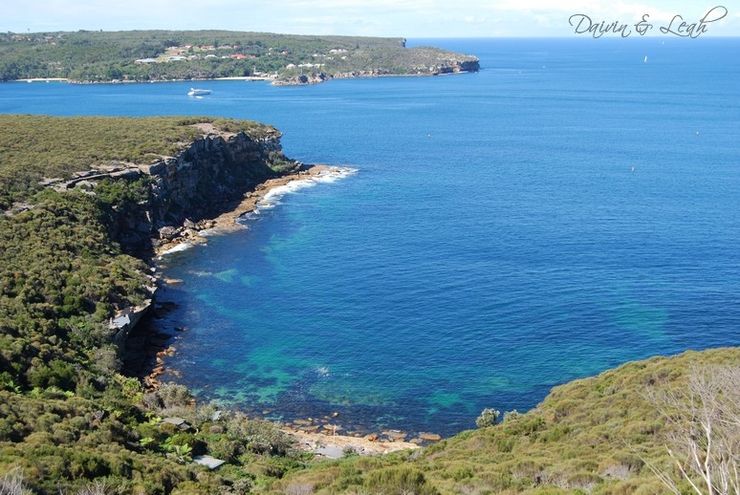 Manly Scenic Walking Tour This spectacular walking tour is 9.3 kilometres long, however you can certainly choose to do just a portion of it. Some parts are more a hike than walk. This is the perfect walking tour for those who love the great outdoors, parks, beaches and spectacular views. For this one you must wear good footwear and, on a hot day, bring along some water. Don't forget your camera and sun screen too!
Some of the above photos are made available under a Creative Commons license. Larger versions and attribution can be viewed on the full page for each attraction.
Fully Guided Walking and Biking Tours
In addition to the self-guided walking tours above you may want to consider one or more of the following fully guided walking tours.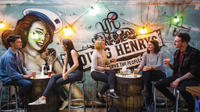 Rating

From: $71.00 CAD...May vary slightly due to currency fluctuations
Sydney's pub scene calls two things to mind - historic (but stuffy) pubs of The Rocks district, or the out-of-control nightclubs that required so-called "lockout laws" to be reigned in. Between these two categories is a third, lesser known one — hidden bars. Throughout the CBD are places best kept secret, where only the whispers of a local who is in the know will get you there. Uncover the bars that require a descent of a long wrought-iron spiral staircase into a cavernous basement. Find bars tucked away in nondescript shopping centres that reveal secret opium dens. Meet craft cocktail makers who will use fire and liquid nitrogen to concoct the perfect drink. Join us on this three-hour adventure, and whatever you do, help us keep these bars secret!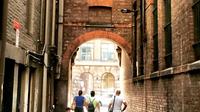 Rating

From: $227.20 CAD...May vary slightly due to currency fluctuations
Explore Sydney's hidden lane-ways on this 2-3 hour walking tour. Discover the history of Sydney as you venture down the backstreets of popular Sydney suburbs and view some of Sydney's popular icons including the Rocks, the Sydney Harbour Bridge and the Sydney Opera House.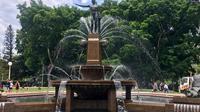 From: $227.20 CAD...May vary slightly due to currency fluctuations
Take a walking tour of Sydney's most popular monuments and bustling piazzas including Hyde Park, Macquarie Street and its Iconic buildings, the Royal Botanic Gardens and Sydney Opera House.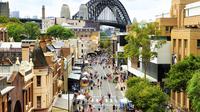 Rating

From: $30.29 CAD...May vary slightly due to currency fluctuations
The Rocks Walking Tour (est. 1978), is Sydney's longest established walking tour and offers the 'original' guided walking tour of The Rocks! Tours depart daily at 10:30am and 1:30pm from a convenient location in The Rocks, for a duration of 90 minutes, walking at a leisurely pace. This memorable Sydney tour throughout the historic and picturesque Rocks precinct will weave its way through hidden alleyways, along charming lanes and into shady courtyards, areas that could be overlooked by the casual unguided visitor. A Sydney 'must-do'!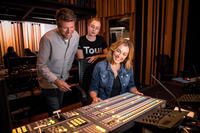 Rating

From: $165.67 CAD...May vary slightly due to currency fluctuations
Go behind the scenes of the iconic Sydney Opera House on a Backstage Tour of one of the world's most famous performing arts centers! You'll gain exclusive access to areas of the Sydney Opera House that are normally reserved for staff and performers, including the stage and dressing rooms, while hearing from your expert guide about the real-life dramas that go on behind the curtain. To top off your morning, enjoy a full Australian Breakfast in our world famous Green Room. Small-group tour limited to 12 people ensures a more personalized experience.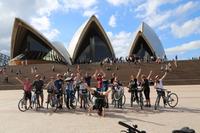 Rating

From: $93.72 CAD...May vary slightly due to currency fluctuations
What could be more fun than touring the beautiful waterfront city of Sydney by bike? Your no-stress cycling tour takes you through Sydney's historic neighborhoods for unforgettable harbor views. Cycle over the Sydney Harbor Bridge, spot the Opera House, see the sites by night or do a quick highlights tour for those pressed for time. With four cycle routes to choose from, there's something for everyone!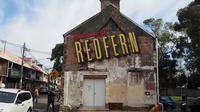 From: $89.94 CAD...May vary slightly due to currency fluctuations
Join us as we take you to where the city-meets-suburbia jungle of Chippendale and Redfern. Starting amongst the newly renovated Old Clare Hotel and recently completed Central Park, the tour snakes away from the main Parramatta Road into a host of quirky art galleries and shops. With a caffeine stop at a rustic café/bakery in between. The tour eventually phases from Chippendale into the Redfern leg of the tour into poignant walks amongst the Aboriginal street murals to reflect on the historical course of Australia's Indigenous affairs in urban communities. There are also hidden-away businesses to be discovered, including the infinitely-entertaining interior design shops, and an authentically-homely gelateria! Ticket price includes a coffee.