Sydney Day Trips by Train
Enjoy going on one or more of these four scenic day trips from Sydney by train or ferry
When you are ready for a break from the crowds of the city you can enjoy one of these scenic Sydney day trips by train. Each of these trips can be done solely by public transport, which helps keep the cost low, saving your hard earned travel funds for other activities.
Below you will find a brief summary of each day trip. We have a full page on each one so just click on the links to find out everything you need to plan these fabulous one day excursions.
Also, be sure to see our 5 Sydney Walking Tours for some more great ways to spend a day during your Sydney vacation.
Day Trip 1 - Picturesque Katoomba and the Blue Mountains.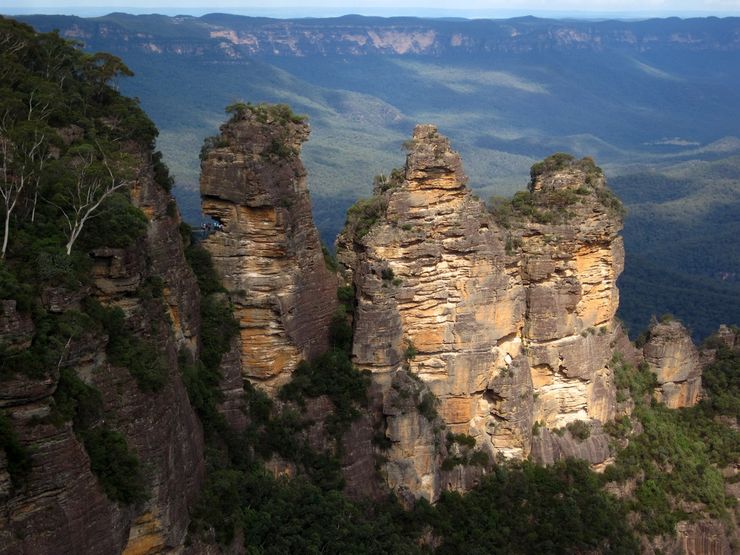 Blue Mountains Day Trip: Words can hardly do justice to this spectacular day trip. A two hour train ride west from Sydney takes you right through Blue Mountain National Park to the picturesque little town of Katoomba. There you'll enjoy exploring little specialty shops and cafes while walking across town to viewpoints that overlook the stunning scenery unique to this area. You can also visit Scenic World, an attraction where you can ride a glass bottom cable car from one side of the canyon to the other. Try to pick a nice day for this one.
cc licensed photo
by eliduke
Day Trip 2 - Scenic South Coast and Kiama Day Trip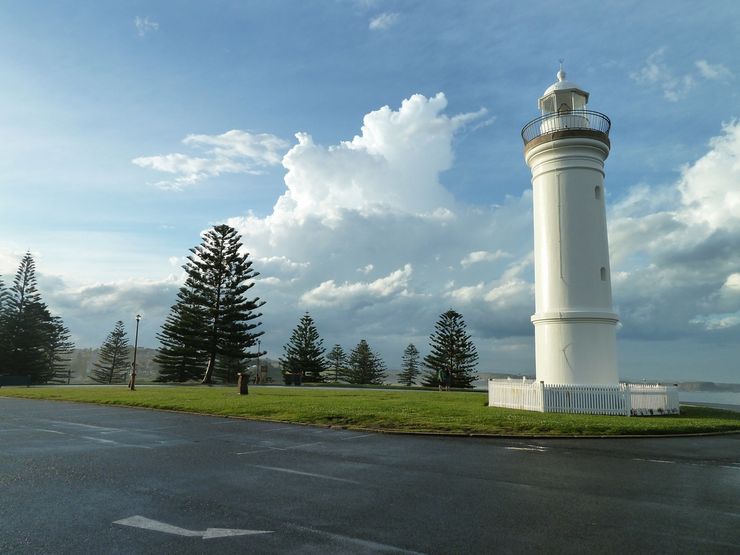 The South Coast and Kiama Day Trip is a great way to escape the crowds of Sydney for a day. You will want to get an early start as Kiama is a little over 2½ hours by train from Sydney. In addition to seeing beautiful scenery along the way you will really enjoy the time you spend in this pretty little town situated on the ocean at the foot of the rolling hills to the west. Here you will find many beautiful beaches and parks minus the crowds, a historic lighthouse and other historic buildings, great little shops, places to eat and more.
cc licensed photo
by Dushan and Miae
Day Trip 3 - Manly Beach Day Trip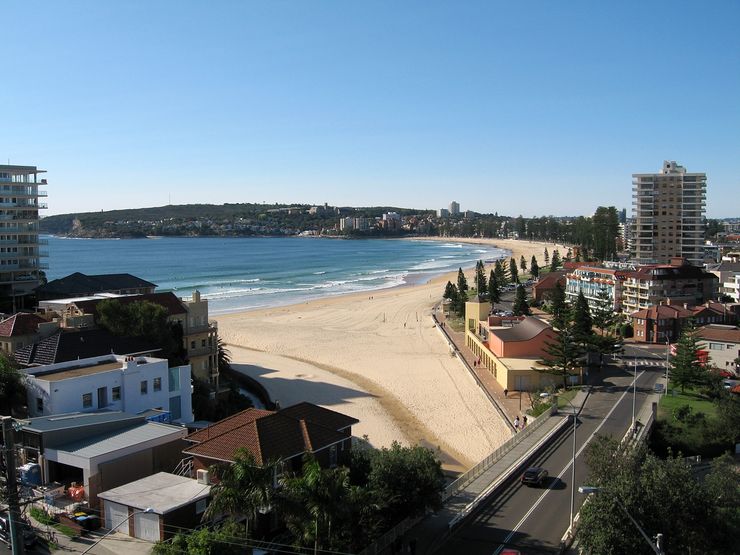 Manly Beach and Scenic Walkway is a great place to spend a day, especially if the weather is good. Just a 30 minute Ferry ride from Circular Quay, you'll find all the usual stuff here — little boutique shops, great dining, etc., but you'll also find many other fun things to see and do. There is an aquarium, art gallery, museum, water slides, fantastic beaches and rockpools — easily enough to fill your day.
cc licensed photo
by raindog808
Day Trip 4 - A fun filled day at Olympic Park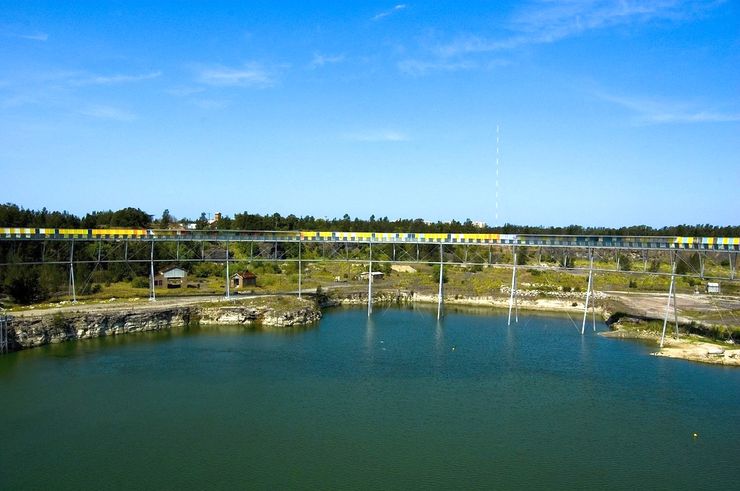 Olympic Park is another Sydney attraction that, while not too far out of central Sydney, has plenty of activities to fill an entire day. Many of these activities are free. You will find all kinds of walking trails, including boardwalks through the wetlands and the Brickpit Ring Walk. Enjoy the great views from several viewing platforms and lookouts. Enjoy some great bird watching. There are picnic and BBQ facilities and a total of 30 food a beverage outlets in the park. You can play mini-golf, rent bikes, or tour one of the Olympic venues. There are also many organized activities for kids to enjoy. During the weekend there is even more stuff to do. To add to your day of fun we suggest taking the Ferry to get to Olympic Park then riding the Train when heading back to Sydney.
cc licensed photo
by Revelateur Studio