Visitor's guide to Sydney Transport Fares and the Opal Card
Your guide to the best Sydney Transport Fare options for visitors including how to obtain and use the new Opal Card
Updated on August 6 2020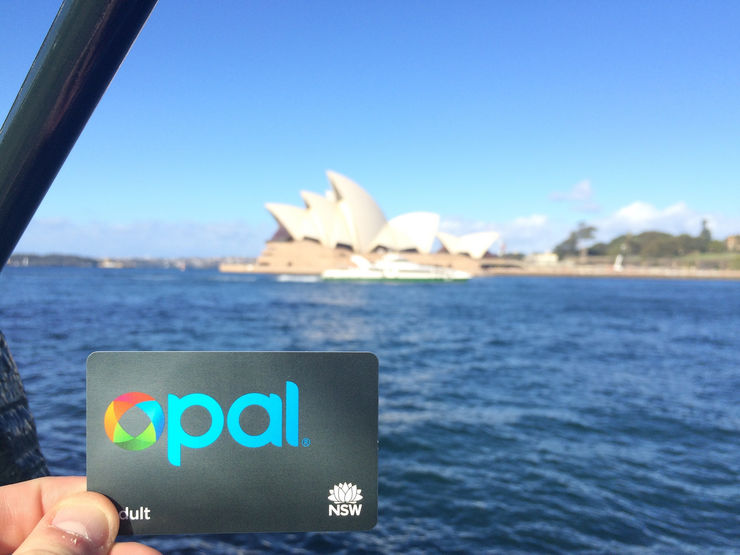 When it comes to Sydney Transport fares, things have gotten a lot easier thanks to the reloadable Opal card. It is your best fare payment option unless you plan to make just a few short trips in which case you can purchase single trip Opal tickets. The Opal card is now fully implemented and offers the lowest rates and most convenience on all modes of public transport in Sydney.
Overview
Public Transport in Sydney consists of multiple modes including Trains, Buses and Ferries which are overseen by Transport for NSW and Sydney Light Rail overseen by Transdev Sydney. The Opal card covers all of the above services which is how we wish all public transit systems worked as it makes getting around much simpler.
The minimum balance you can put on the Opal card is $10 for an adult card and $5 for a child card. You can top up your card in increments of $10, but don't get too carried away as you don't want to be left we a large unused balance at the end of your trip or risk loosing a card with a large balance. You can apply for a refund of your unused balance, but that has to be done via mail.
Opal Card Benefits
With the Opal card you are only charged for the trips you make up to a maximum daily or weekly cap. Once you have an Opal card and load it up, you don't have to keep queuing up to buy tickets for each trip. Another advantage is you get a discount of $2.00 off each additional fare when you transfer within 60 minutes ($1.00 off for concession fares). You can even order the card from the Opal website (see below) and have it delivered to your residence before you travel.
Contactless Payment Methods
In addition to paying with the Opal card, Adults can use any contactless payment card (credit or debit) or a device equipped for contactless payments to tap in and out from their trips. For adult fares, by using the same payment card for every trip, you will receive the same benefits, caps and rates as you get with the Opal Card. This makes contactless payment a convenient option, but each rider must have their own payment type (card). If not, you should consider using the Opal Card.
Sydney Transit Fare Table
The table below shows the most common fares for the new Opal Card and train tickets from Sydney Airport. All amounts are in Australian Dollars and are subject to change without notice.
| Opal Card or Contactless Payment - Valid on CityRail, Sydney Ferries Sydney Buses and Metro Light Rail | Adult | Children 4 to 15 |
| --- | --- | --- |
| Opal Card Train - Peak Single trip | $3.61 to $8.86 depending on distance | $1.80 to $4.43 depending on distance |
| Opal Card Train - Off Peak Single trip | $2.52 to $6.20 depending on distance | $1.26 to $3.10 depending on distance |
| Opal Card Bus | $3.20 to $4.80 depending on distance | $1.60 to $2.40 depending on distance |
| Opal Card Ferries 0-9km | $6.12 | $3.06 |
| Opal Card Ferries 9+km | $7.65 | $3.82 |
| Opal Card Light Rail Trip 0-3 km | $3.20 | $1.60 |
| Opal Card Light Rail Trip 3-8 km | $3.73 | $1.86 |
| Opal Card Daily Cap - Mon. to Fri. | $16.10 | $8.00 |
| Opal Card Daily Cap - Weekends and Holidays | $8.05 | $4.00 |
| Opal Card 7 Day Cap | $50.00 | $25.00 |
| Sydney Airport Domestic or International Station to the CBD with Opal Card or Contactless payment | $16.67 | $14.08 |
Where to Buy
Opal Cards: Opal cards can be purchased at both the Domestic and International Airport Stations as well as from a wide range of outlets throughout Sydney. These include most convenience stores including 7-Elevens and independant newsstands located throughout Sydney as seen on map of Opal Card Retailers. They can also be ordered online from the official Opal Card website.

Opal Tickets: Opal tickets can be be purchased at any Train station ticket vending machine, but they are only available for single trips (one way or round). Price is based on distance travelled and will cost more than using an Opal card.
More Info for Getting Around Sydney on Public Transportation