Sydney Train Map and Guide
Maps, visitor guide and tips to help you easily get around Sydney by train
Updated on December, 08 2019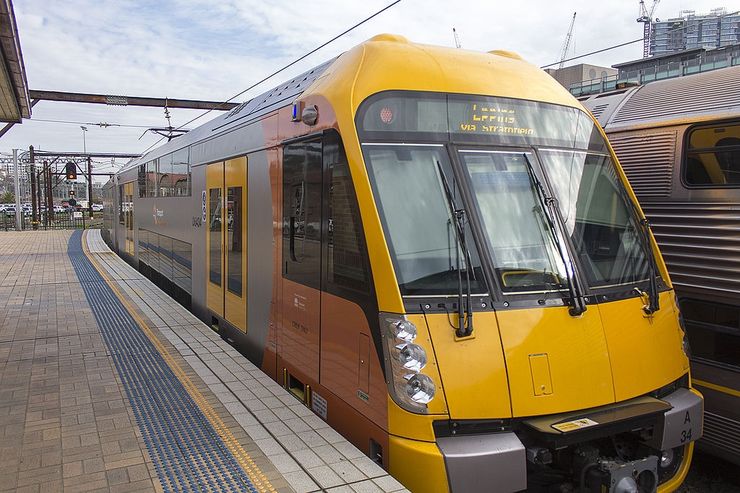 Trains are an important part of the Sydney transit system. As a tourist, you will find the trains, which run mostly underground in the Central Business District, are a convenient and reliable way to get around. Keep in mind, they get real busy during the morning and afternoon commutes. Buses are also good option for some trips, depending on where you are travelling. You'll especially want to use the train when travelling to attractions that are well out from the city.
While Sydney Trains operate on a zone system for determining fares, most of the attractions and points of interest on our website are all within one zone which covers all of central Sydney. The only exceptions are a couple of our Day Trips that are 2 or more hours by train out in the country and a couple of outlying attractions. These longer routes are part of Transport Sydney Trains Intercity network.
You can benefit from unlimited rides on Sydney trains, ferries, buses and light rail for a capped daily or weekly rate by paying with an OPAL card. For more information see our guide to Sydney Transport Fares.
Transport Sydney Trains operate on 9 lines numbered T1 through T9 as well as 5 Intercity Lines that connect Sydney with outlying towns and cities. The route names are reflective of where they travel. T1, T2, T3, T4, T8 and T9 all pass through Central, Redfern and Town Hall Station. T2, T3 and T8 continue around what is known as the City Circle - a ring of track the circumnavigates Sydney's Central Business District. A look at the Sydney Train Map below will help you visualize the network layout.
T8 serves both the Domestic and the International Airport Terminals.
If you are just travelling between 2 or 3 stations within the Central Business District, you can generally hop an any of several different trains. If, however, your trip extends beyond the Central District, you must make certain you board the correct train for your destination as many lines branch off as they get further from downtown.
For attractions we feature that are outside the City Centre we tell you which line to take in the "Getting There" section. Keep in mind that multiple train lines can share the same platform. If you click on the real-time directions link under the map for each attraction you can view all of the routing options from your current location including platform numbers.
Bus Service is available at the majority of Sydney Train stations. At Circular Quay Station you can transfer to any of a number of Sydney Ferries.
More information about Sydney Trains is available from the official website: Transport for NSW.
Sydney Train Map
Map Credit: Transport NSW Open Data (CC BY 4.0)
Interactive Train Map with streets and attractions
Open an interactive Sydney Train Map overlaid on Google Maps to see the Train lines in relation to the overall city and attractions.
Next Train Departing Near Me
Click&Go Map and Route Finder. Enter your destination and click to find the next Train, Bus or Ferry departing near your location. Your complete route, all connections and total time are shown.
Enter Destination
Click Blue Button
Scroll down for route map and details including connections and times
Finding Your Route - Please Wait
More Info for Getting Around Sydney on Public Transportation
Photos