Best places to shop in Sydney
The best Sydney shopping areas and how to get to them on transit
Like most large cities, Sydney has a wide range of options when it comes to shopping. Whether you are looking for the best in designer fashions and upscale shopping, or prefer rummaging for a great bargain, you can be sure to find somewhere to quench your urge to shop.
If you're an upscale shopper you'll want to check out the historic Queen Victoria Building, a tourist attraction with beautiful architecture both inside and out, the modern upscale Chifleys Plaza, or the trendy and popular Pitt Street Mall / Westfair Shopping Centre. The budget minded shopper will enjoy searching for bargains and souveniers in Market City, Paddy's Market, and Paddingtons Outdoor Market. If you are looking for something really unique and special check out the boutique shops and marketplace in The Rocks, Sydney's oldest neighbourhood.
Below you will find an introduction to the the best shopping areas in the city. Just click on the links to view more information about each one.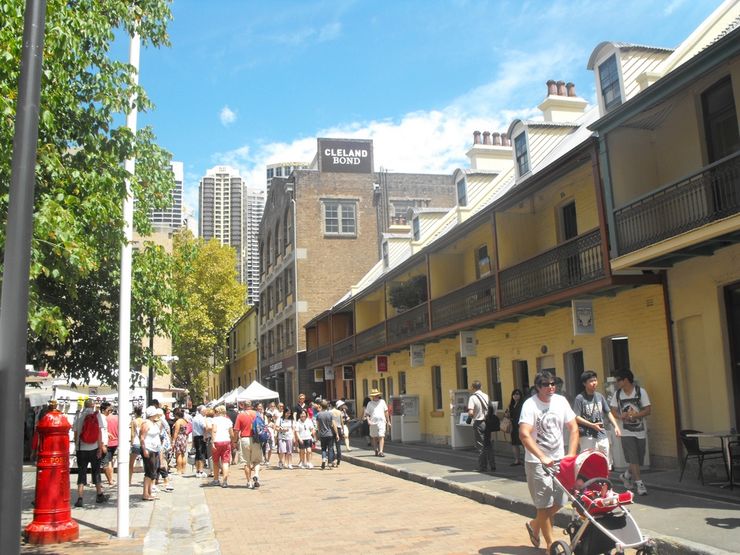 The Rocks

Nearest Transport Stations: Circular Quay

If you enjoy strolling along streets lined with old historic buildings and exploring little boutique shops, restaurants, pubs, and museums along the way, then you will certainly want to spend some time in The Rocks. Here you will find old world charm and character unlike anywhere else in the city. ..... read more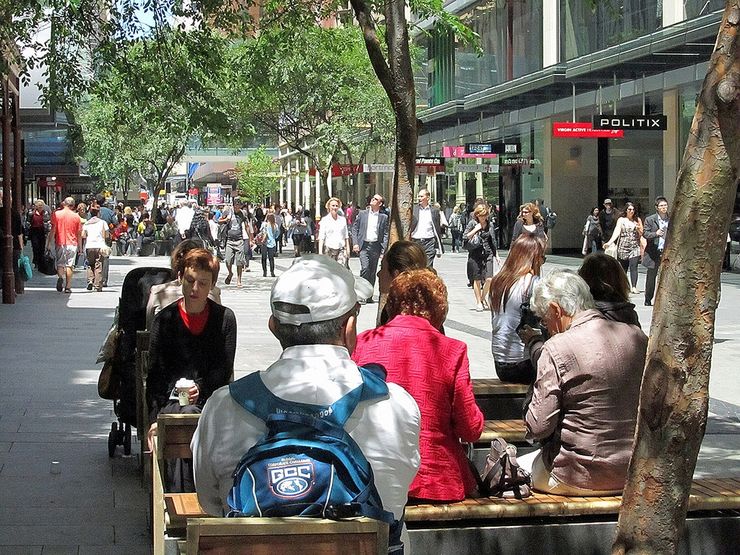 PItt Street Mall

Nearest Transport Stations: St. James | Town Hall | Capitol Square

Pitt Street Mall is a very trendy, busy and famous Sydney shopping district that lines each side of a pedestrian only portion of Pitt Street in Sydney's Central Business District. The area includes the modern new Westfield Sydney Shopping Centre which alone has nearly 240 stores, flagship stores such as Zara, Espirit and Guess and several large shopping arcades including the historic Strand Arcade built in 1891. ..... read more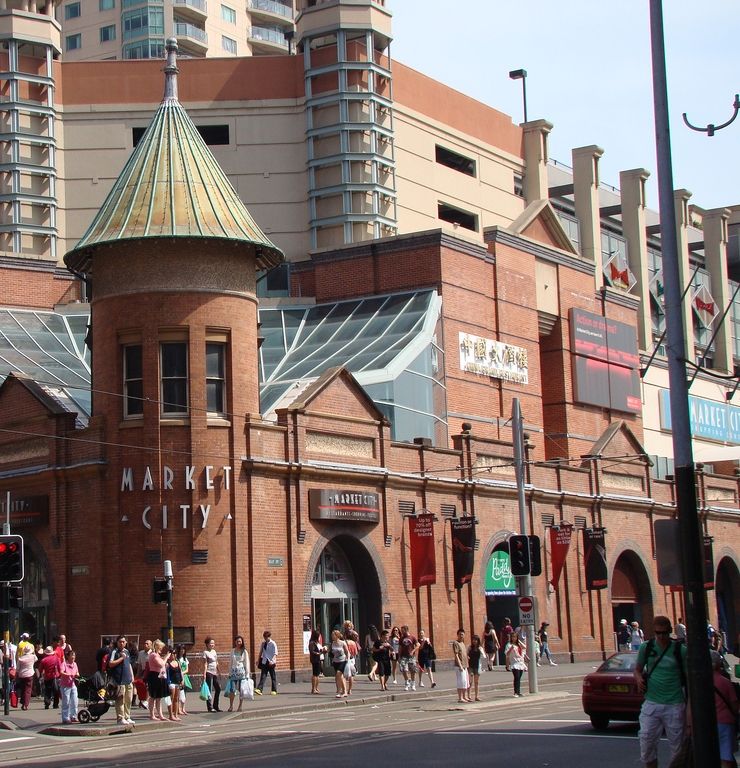 Market City

Nearest Transport Stations: Central Station | Haymarket

There are three levels of shops and services at Market City including a Food Court, a Chinese Restaurant, a Supermarket, and a large indoor amusement centre. In total there are over 170 shops and services including 30 factory outlets offering something for everyone. ..... read more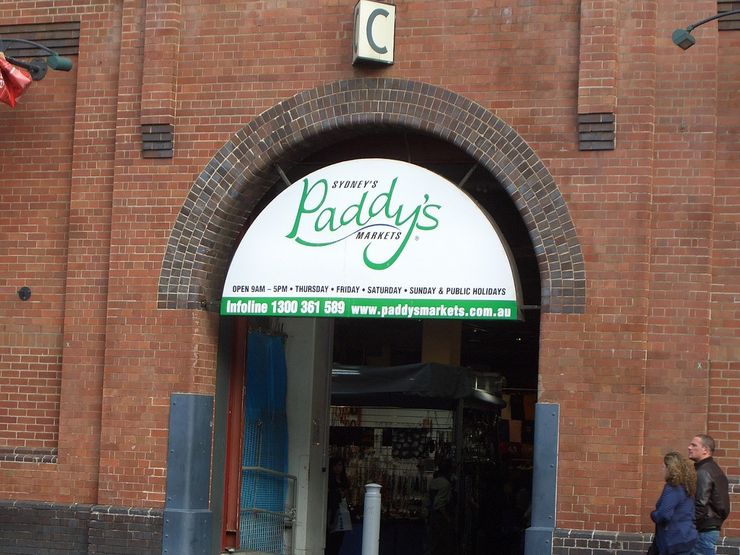 Paddy's Market

Nearest Transport Stations: Central Station | Haymarket

Paddy's Market is huge. With stalls set up by a wide range of independent entrepreneurs, you will find a wide range of goods here, from the mainstay of fresh produce and fish, to clothing, housewares and electronics. Tourists will appreciate the great selection of souvenirs representing Australia and Sydney, often at bargain prices. ..... read more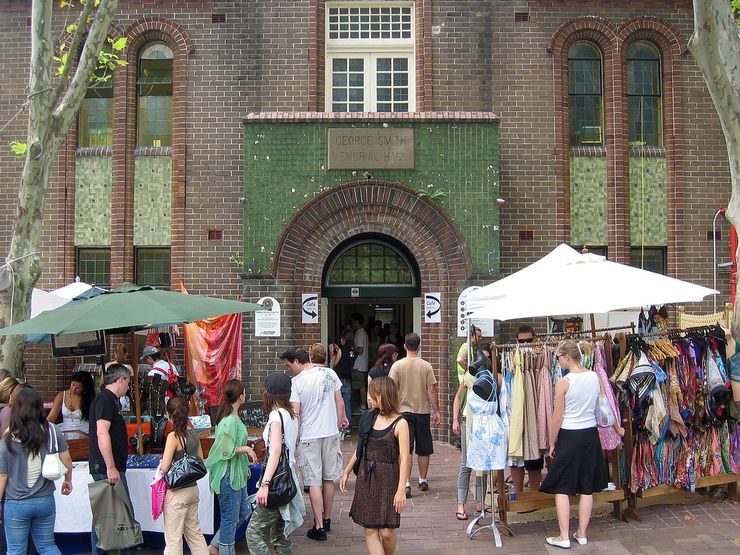 Paddington Markets

Nearest Transport Stations: Central Station

Rain or shine, Paddington Markets has something for everyone. This longstanding outdoor marketplace is open every Saturday starting at 10am where vendors have been plying their wares from up to 250 stalls since the early 1970's. ..... read more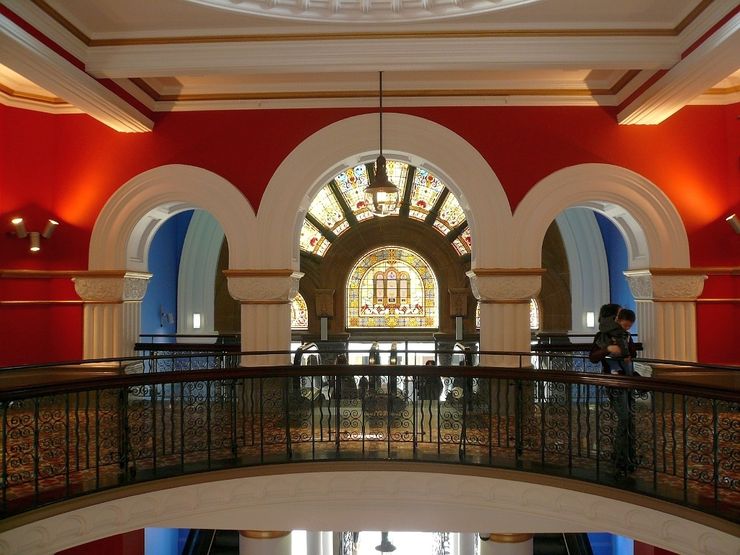 Queen Victoria Building

Nearest Transport Stations: St. James | Town Hall | Capitol Square

Quite possibly the most beautiful shopping centre in the world, the Queen Victoria Building features many boutique shops and services throughout its 4 levels. Even if you don't spend a penny here the beautiful architecture will leave a lasting impression. ..... read more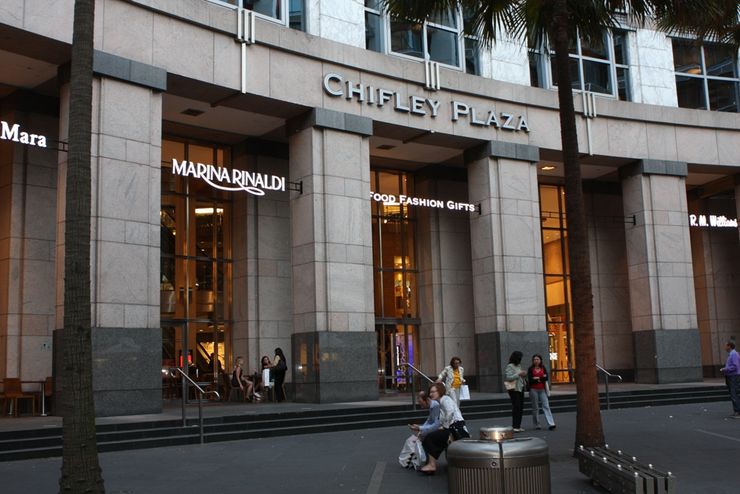 Chifley Plaza

Nearest Transport Stations: Martin Place | Circular Quay

Conveniently located at the base of a 42 storey office tower in the north-east section of Sydney's Central Business District, Chifley Plaza offers 3 levels of shopping and dining with over forty shops and services. ..... read more
Some of the above photos are made available under a Creative Commons license. Photo Credits can be viewed on the detail page for each attraction.