Maps, ratings and reviews of the best Vancouver restaurants within a 5 minute walk of Surrey Central Station
The following Greater Vancouver restaurants are all conveniently located within a 5 minute walk of Surrey Central Station in Surrey. They are sorted according to their overall rating on Yelp. If you are looking for a great place to eat in Surrey, any of the choices below should be a good.
Grandt Kitchen
Price: $
Category: Filipino
Address:
10257 King George Blvd
Surrey, BC V3T 2W6
Canada
Phone: +1 778-395-0900
This place is famous for their Boodle Fight. This is a whole new dining experience as everything is served family style ontop of banana leaves. You eat... Read More
Victor L. Oct-29-2019
The portion and food is really good. There were 4 people in our party and despite having leftovers and getting desserts, the total only came out to $20 per... Read More
Eunice C. Jul-17-2019
Went for the boodle flight one time for a friend's birthday and enjoyed it very much. Came back this time to try their individual entrees for dinner, and... Read More
Ken L. Oct-13-2019
Pho Tam Restaurant
Price: $
Category: Vietnamese Soup
Address:
10-10302 135 Street
Surrey, BC V3T 4Y8
Canada
Phone: +1 604-589-4223
The best Pho restaurant in Surrey Central! Definitely a hidden gem~ Affordable special combo set with your choice of their signature large size Beef pho,... Read More
Yunny H. Jan-02-2020
Incredible repair and customer service by Nancy, Andy Wong and staff. Read More
Brenda E. Jun-24-2020
I had special A which comes with large pho and one spring roll for $12. I thought it's good deal. The pho was served in a minute after ordered but the soup... Read More
Mari E. Dec-21-2019
Dominion Bar + Kitchen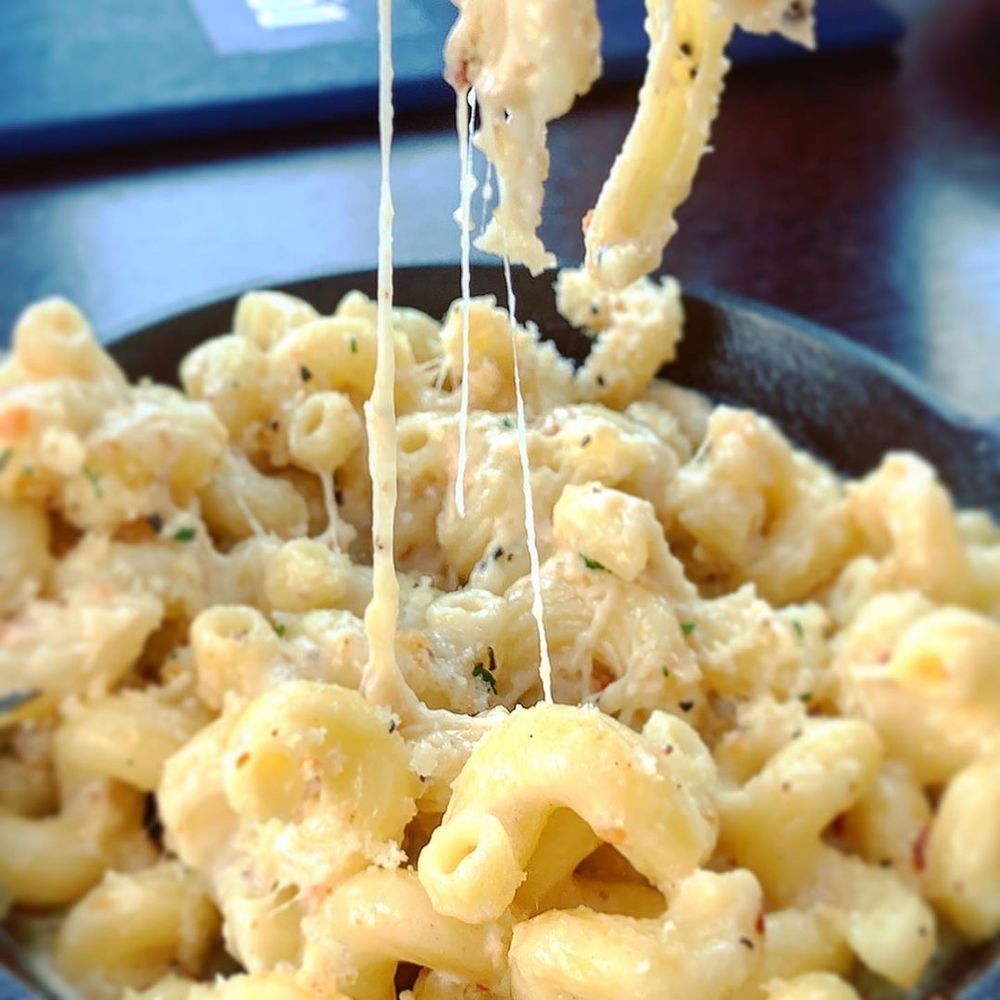 Price: $$$
Category: Canadian (New) Bars
Address:
13475 Central Avenue
Unit D1
Surrey, BC V3T 1V8
Canada
Phone: +1 604-330-0229
Food was good. Servers were very attentive. Not too busy for a Saturday night and the place seemed very cozy. Prices are in the higher end that's for sure.... Read More
Alexa O. Mar-11-2020
Friendly timely service. Typical bar food during happy hour but good selection. Meatballs were in a tasty sauce. Could improve the texture (softer). Beet... Read More
Shirley Q. Feb-26-2020
After a long and tiring day hiking, I discovered this restaurant on Yelp and seemed fairly new but menu was attractive and wasn't too far from the Airbnb I... Read More
Cindy L. Aug-07-2019
Bubble 88
Price: $
Category: Taiwanese Bubble Tea Noodles
Address:
102–10209 King George Boulevard
Surrey, BC V3T 2W6
Canada
Phone: +1 778-395-8899
I would normally give a 3 star for this but because it's hard to find a decent Taiwanese restaurant in Surrey and also the food is quite consistent here, so... Read More
Tony H. Oct-18-2019
We had dinner at this restaurant today. They serve great Taiwanese food and many kinds of bubble tea. The restaurant is located close to a college, and... Read More
Hiroko M. Jul-16-2019
We stopped by for lunch over the weekend. We were seated right away and tea was dropped off. I ordered the sesame oil chicken hot pot with Taiwanese... Read More
C. H. Dec-09-2019
Sushi & Roll
Price: $$
Category: Japanese Sushi Bars
Address:
10241 King George Boulevard
Unit 103
Surrey, BC V3T
Canada
Phone: +1 604-498-4568
I ordered the Crazy Roll and Beef Yaki Soba through Uber Eats. The Crazy Roll was really good. Nothing fancy since it is just an improved California roll,... Read More
Richard V. May-02-2020
I have had better sushi elsewhere. So we ordered: -Spicy Sashimi salmon -Krispy crunchy roll -beef teriyaki with rice -unagi roll With 10% off it came to... Read More
Denise W. May-29-2020
Gross. I just ordered from skip and wow... The hamachi smelt rotten. I am still trying to get the taste out of my mouth. Hamachi is my FAVE thing at sushi... Read More
Annee N. Jul-03-2020
Big Star Sandwich
Category: Sandwiches
Address:
103-13402 104 Avenue
Surrey, BC V3T 1V6
Canada
Phone: +1 604-498-3101
This roast beef sandwich was so good! I saved half a sandwich for a late lunch that I could enjoy later, and 20 seconds in the microwave tasted as if I... Read More
Poonam R. May-14-2020
My wife and I visited the Big Star Sandwich shop in Langly for lunch. I had a corned beef on rye and she had a roast beef. The food was fine, although the... Read More
Jim S. Jul-10-2019
Beautifully crafted sandwiches I had the turkey dinner and it tasted EXACTLY like the Christmas dinner. The only thing that disappointed me was that it... Read More
Jessie C. Apr-13-2019
New Town Bakery & Restaurant
Price: $
Category: Bakeries Dim Sum
Address:
7 - 10302 City Parkway
Surrey, BC V3T 4Y8
Canada
Phone: +1 604-588-1828
Pretty sure my friend managed to get me hooked on New Town after he kept asking us to be bun mules and bring him his spicy pork buns back to the U.S.... Read More
Alexander Y. Jan-18-2019
I had not been to the New town bakery and restaurant in quite awhile,after what happend this past Sunday,i dont think i will be back for a long time. I... Read More
Cathrine W. Nov-25-2019
I bought some buns to go: chicken, spicy pork And some sweet sticky dumpling with peanut and red beans. Sweet dumpling were almost same with Maxim's. Be... Read More
Mari E. Dec-19-2018
Mahaveer Chefs choice
Category: Indian Buffets
Address:
10227 King George Boulevard
Surrey, BC V3T 2W6
Canada
Phone: +1 604-497-2033
Had really bad experience with the food here, I hope it was an off day for them. We have been in Canada for only a month now, and till now our experience... Read More
Santosh R. Apr-20-2019
We had excellent food here. It was the best we've had in the lower mainland. Well worth a visit. Read More
Roberta K. Nov-17-2019
Amazing place and very friendly service. The food here is Delhi style chaat. We went in as a big group (18) and they made it "private party" with take out... Read More
godwin P. Apr-08-2019
Vancouver Culinary Tours
Rating

From: $70.28 CAD...May vary slightly due to currency fluctuations
Vancouver is home to incredible artists and brew masters that have graced the largely residential suburb of Mount Pleasant. This 3-hour walking tour will give you an understanding of Vancouverites two favourite pleasures, Street Art and Craft Beer. This Tour is about sharing street art and craft beers with new friends. The vibrant murals and graffiti pieces in Mt Pleasant are spectacular. After taking a moment to absorb every stunning detail, your local guide will encourage you to share your thoughts on the piece, then share statements, quotes, and commentary from the artists themselves, giving you the full picture. Sample local craft beer right from the breweries with VIP access and discounts included. Learn how the beer fermentation process works with your Private Behind The Scenes Brewery Tour.Your Street Art & Craft Beer Tour of Vancouver starts in front of Pacific Central Station and ends at Main St. Brewery, equipped with numerous barley sandwiches to sample.
Rating

From: $54.60 CAD...May vary slightly due to currency fluctuations
Saunter through Downtown Vancouver of the 1920s and 1930s to discover the riveting stories (Glamour! Intrigue! Deceit!) behind the city's best Art Deco architecture, all while sampling decadent delicacies from the finest chocolatiers in town.
Rating

From: $113.52 CAD...May vary slightly due to currency fluctuations
It's no secret that Vancouver's off-duty chefs love to shop for themselves and choose from the freshest local and exotic fruits, vegetables, seafoods, and meats. Chinatown is where they go!. This is a 3.5-hour culinary and cultural walking tour of the colourful & historic Vancouver Chinatown District,.Our knowledgable guides will showcase a beautiful Classical Chinese Garden, historic Chinatown landmarks, then explore the exotic food, cookware, pastry, tea and herbal medicine shops. A delicious dim sum lunch is also a part of this unique, small-group tour.
Rating

From: $64.87 CAD...May vary slightly due to currency fluctuations
Discover one of Vancouver's top attractions on this 2-hour, food walking tour. On the aptly named 'A Wok Around Granville Island Public Market Tour,' sip, savor, taste, and enjoy a deliciously entertaining and informative culinary experience. Bring a hearty appetite and sample some of the freshest and most unique food items this famed market has to offer.
Rating

From: $93.45 CAD...May vary slightly due to currency fluctuations
The Legendary Gastown Food tour takes you through the cobbled stone streets of Vancouver's oldest neighborhood. Enjoy local craft beer, delicious cheese & prosciutto with flavourful local wine, Japanese kar-age style chicken, freshly made Sicilian Tortellini, battered fish with hand cut fries, tasty Carolina-style pulled pork BBQ sandwiches, organic smooth soft ice cream, creamy awarding winning cheesecake, and delicious hand-made chocolates! On this 2.5 hour walking food tour, a professional improv comedy actors full of passion for the city and its food will share the fascinating and funny little-known stories about Vancouver and its "Wild West" history that dates back 150 years. Learn about Gassy Jack, Gastown's notorious founder and the stories that him famous and put Vancouver on the map. Special Offer - Book and travel by February 29 to save 20% off our previously offered price! - Book Now!
Rating

From: $66.36 CAD...May vary slightly due to currency fluctuations
Get the full Italian experience in one of Vancouver's most diverse and colorful neighborhoods, The Drive. From Naples-certified pizza to freshly baked cannoli, this 2.5-hour tour takes you on a tasting adventure with mouthwatering surprises waiting for you at each of the 8 stops. Sample paninis, pizza, pasta, Italian meats, cheeses, and several desserts such as cannoli and gelato. End the tour people-watching with an Italian cappuccino to complete the experience. You'll be led by a passionate local who will share tips and stories about the area, and introduce you to the interesting people behind the scenes. From savory to sweet, if you are a fan of Italian food you will love the "Little Italy Food Tour". Special Offer - Book by February 29 to save 20% off our previously offered price! - Book Now!