Vancouver Seabus
The Seabus is an inexpensive way to enjoy some superb views of Vancouver Harbour and Stanley Park
Updated on Nov, 27 2019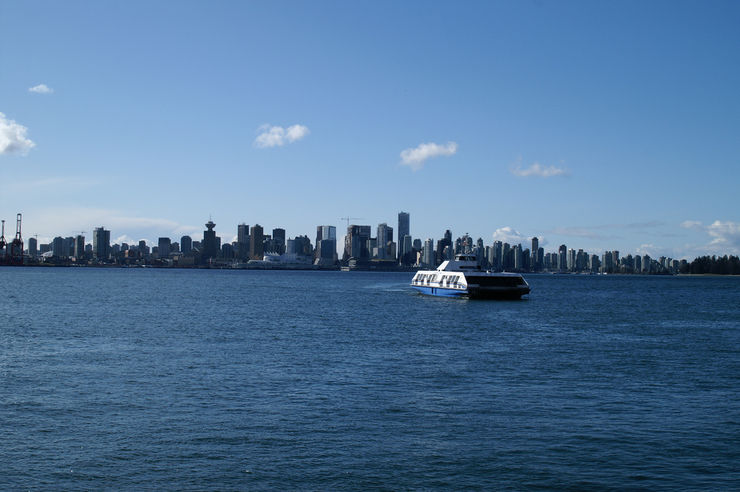 The Seabus provides an inexpensive way for tourists to travel to North Vancouver while providing some spectacular views of the Vancouver skyline and Stanley Park along the way
Operated by Coast Mountain Bus Company, the Vancouver Seabus operates a fleet of three double ended passenger catamarans that connect Waterfront Station, the terminus for two SkyTrain routes in downtown Vancouver, with Lonsdale Quay Public Market and Transit Exchange in North Vancouver. During the day two catamarans sail in opposite directions across Burrard inlet covering the 3 kilometre trip in just 12 minutes. In the evening service is reduced to a single catamaran providing a service interval of 30 minutes.
Each vessel holds up to 400 passengers. The ferries simultaneously load from one side while unloading from the other through 6 sets of doors on each side, and they can travel in both directions without turning around. This results in a turnaround time of only 3 minutes providing 15 minute service throughout the day from Monday through Sunday. Each evening and on Sunday mornings the frequency drops to 30 minutes. The Seabus operates from 6am to 1am Monday through Saturday and from 8am to 11pm on Sundays and Holidays.
The Seabus is an integrated part of the Translink system so you can travel on it using the same Fare or Day pass as the SkyTrain, but not if you have a "Bus Only" Ticket. See our page on fares for more information.
The 12 minute crossing on the Seabus is a 'must do' for anyone visiting Vancouver and offers some superb views of Downtown Vancouver, Vancouver Harbour, Stanley Park, The Lions Gate Bridge and the north shore mountains.
Official Website: https://www.translink.ca/
More Info for Getting Around Vancouver on Public Transportation
Seabus crossing Burrard Inlet to Lonsdale Quay in North Vancouver

Boarding the Seabus is a quick and orderly process cc licensed photo by Marcin Chady