Vancouver Travel Tips
TOP TIPS and FREE things to do in Vancouver BC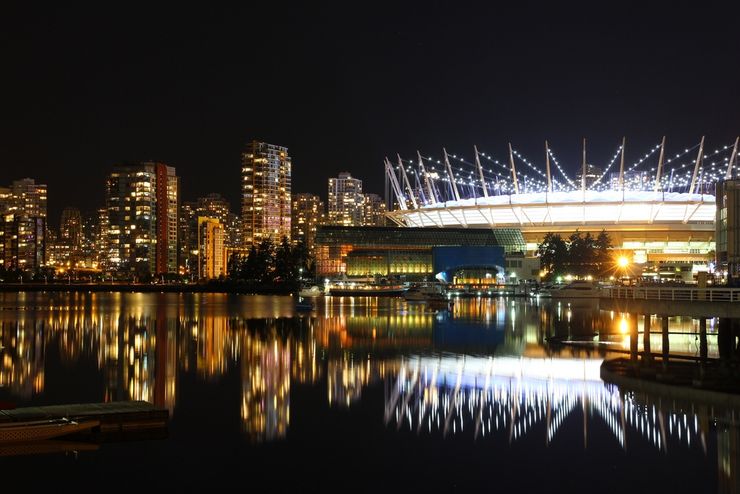 Want to make your visit to Vancouver even better. Then be sure to read all of our top Vancouver travel tips. Theres plenty of advice to make your trip more enjoyable and save you money.
Below you'll find our best tips for planning your trip to Vancouver — Tips on getting around, dining, things to do, hidden gems and free alternatives to some of the more expensive activities.
Vancouver has plenty of public transportation options to help you get around the city. Your best bet is to purchase a day-pass for each day you'll be out and about. $9.75 gives you unlimited access to the entire transit system throughout the region; and it's a big region.
Use the SkyTrain to get you into the area you want to explore. From there you can walk to most attractions and just hop on a bus to get to the more distant ones.
When riding city buses always be sure to have the exact coin fare before boarding, unless you have a valid ticket or day pass. Bus drivers don't carry or give change. Remember that day passes are a great value for exploring the city and you won't have to look for change when boarding.
Resist the temptation to squeeze your way onto a full bus. The busy routes in Vancouver have very frequent service; sometimes just a minute or two apart. If a bus is full or even nearly full, the next one will have usually have far more room (maybe even a place to sit down ) and is often right behind or just a few minutes away.
On most Vancouver transit routes the service scales pretty well during peak hours, but some routes have a hard time keeping up. If you can avoid travelling during the morning and late afternoon rush on weekdays, your travels will be easier. The busiest times are from 7:30-9am and from 3:30-6pm. During summer, the afternoon rush starts later as students coming out of school.
Wear comfortable broken in shoes. There's a ton of places to explore on foot. Even the famous Stanley Park Seawall is 8 kilometres long. Check out our self guided walking tours for some ideas.
Tipping at Vancouver restaurants is usually voluntary. Some restaurants add an 'auto' gratuity of 15% onto the bill, so check before you tip. Normally Vancouverites tip between 15 and 20% of the bill providing the service is good.
For great views of Vancouver, Grouse Mountain is unbeatable and offers many additional fun activities to enjoy at the top, but you can also enjoy superb city views for free from Burnaby Mountain Conservation Area or Queen Elizabeth Park. If your time is limited, Vancouver Lookout provides some great views of the city and it cost's about one third the price of going up Grouse Mountain. The promenade alongside Canada Place, just west of Waterfront Station, is a very photogenic spot, free to visit and offering outstanding views of Coal Harbour, Stanley Park, Burrard Inlet and the North Shore Mountains.
Save money by visiting Lynn Canyon Suspension Bridge — a free, but lessor known alternative to the popular Capilano Suspension Bridge.
Do give yourself more than just an hour or two to explore Stanley Park. Consider renting a bike and riding the famous seawall around the park and beyond. Numerous bike rental shops are located at and just up the road from the corner of Georgia and Denman Street right across from the park entrance. The best ones include Yes Cycle, Spokes, Bayshore Bicycle Rentals and EzeeRiders.
For a quieter park off the radar from the throngs of tourists, checkout John Hendry Park also known as Trout Lake Park. This smaller neighbourhood park offers some solitude from the city, yet it is just a 10 minute walk from Commercial-Broadway Station, a major transit hub. It even has a small lake and beach.
If you have the time, go for a day trip from Vancouver to Victoria on BC Ferries. Try to pick a day with fair weather. This is a great way to spend a day and not expensive if you use public transportation. We have all the information you need at the above link.
Do ride the Seabus from Waterfront Station to Lonsdale Quay - another fun, low cost activity that offers some excellent views of the Vancouver skyline and a chance to check out the public market at the Quay.
Do ride the SkyTrain - at least the Expo Line between Downtown Vancouver and Surrey for some inexpensive sightseeing and an overview of the city. For the best experience try to avoid peak hours.
Vancouver has some good bus routes for sightseeing on public transit. Try the 5 Robson or 6 Davie bus. Between the two you can do a circuitous route through downtown Vancouver passing English Bay, trendy Robson Street and close to Stanley Park. A very scenic bus route is the #250 Horseshoe Bay bus from Georgia and Granville Street in downtown Vancouver to the little seaside village and ferry terminal at Horseshoe Bay. It passes through Stanley Park and over the famous Lions Gate Bridge before heading west past the beautiful homes and beaches lining Marine Drive. Don't take the 257 Express Bus unless you're in a hurry. Its route is faster, but less scenic. The C21 community shuttle is another great route for sightseeing. It runs from English Bay along Sunset Beach and into Yaletown. On weekends take the C19 between the University of British Columbia and West 10th Avenue at Alma. It runs along beautiful NW Marine Drive passing Jericho Beach, Locarno Beach Park and many beautiful city homes along the way.
See the city from the water. Take a ride on one of the tiny little ferries in False Creek. They are an inexpensive option for some great sightseeing. The operators are tourist friendly.
If you are visiting Vancouver during the latter part of July be sure to take in at least one of the 3 nights of fireworks during the annual international Celebration of Light competition. English Bay and Vanier Park offer the best vantage points for viewing these spectacular fireworks which start around 10pm. Go early and expect crowds.
If you're visiting Vancouver during the last two weeks of summer before Labour Day, don't miss the annual Pacific National Exhibition. Admission to the fair includes some great entertainment.
July and August are generally the driest months to visit Vancouver. The rest of the year the climate is pretty moderate and sometimes rainy with November being the wettest month.
Do browse through the myriad of other places to see and things to do in Vancouver. You never know what you might discover. Consider getting away from city and visiting some outlying areas such as Steveston Fishing Village, White Rock or Fort Langley. They are all great and you can get to them on public transit.
Have more tips for exploring Vancouver? Send us an email with your suggestions.