Vancouver Walking Tours
Many parts of Vancouver are ideal for exploring on foot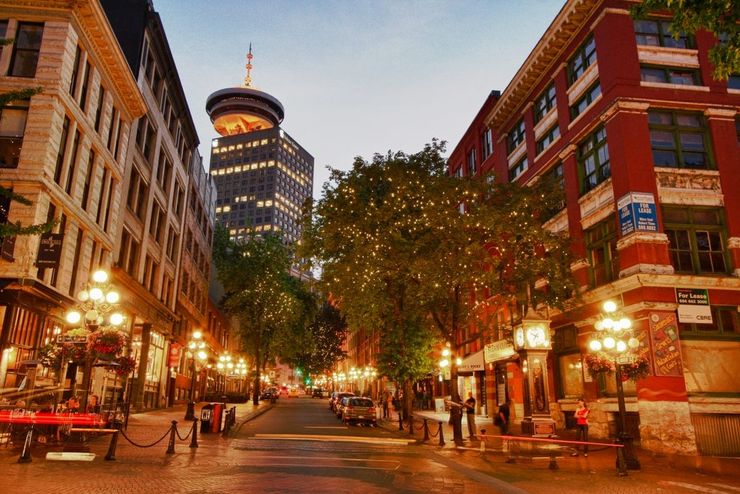 Many attractions and parks in Vancouver are best explored by walking. Some of these can be explored in a few hours, while others can easily occupy an entire day. The advantages of sightseeing on foot are many. Besides the fresh air and exercise, you will see so many more things that you would likely not even spot if riding on a tour bus. At your convenience, you can stop and spend extra time exploring anything that catches your interest and you can take time getting that perfect photo. You can actually go in and explore any little shops that you see or stop at that quaint little side-walk café and grab a quick bite to eat. All of the Vancouver attractions below lend themselves perfectly to being explored on foot. In addition we have put together guides for 3 step-by-step walking tours. Each one is pedestrian friendly and will expose you to some fabulous views of this beautiful city.
The three self-guided walking tours below take full advantage of Vancouver's beautiful waterfront location
Click on the links for a map, photos and a step by step guide. Both walks are easily accessed by public transit.
False Creek Walking Tour: This easy 4 kilometre walk takes you along the seawall around Vancouver's beautiful False Creek including the revitalized former site of Expo 86.
Vancouver Harbourfront Walk: This walk along Vancouver's beautiful waterfront starts right from Waterfront SkyTrain and Seabus Station. It is a 4.4 kilometre round trip, but you can easily extend or shorten it as you wish as it ties into Vancouver's extensive seawall which goes on for many miles.
Burrard Bridge - Kitsilano Walking Tour: This 5.4 kilometre round trip walk will provide you with some spectacular views of Vancouver's skyline, mountains, beaches and parks as you walk across the historic Burrard Street Bridge.
Any of the following Metro Vancouver Parks are ideal for exploring on foot
Make your way to any of the following Vancouver districts on public transit and start walking
Click the links below for more information and directions to each of these bustling Vancouver districts.
You can walk for 8km around the perimeter of Stanley Park on the seawall

Exploring Vancouver's trendy Robson Street cc licensed photo by *_*

A section of the seawall along our Vancouver Harbourfront Walk

Enjoying a stroll on Burnaby Lake boardwalk cc licensed photo shared by Kennymatic