Vancouver's Best Shopping
A guide to Vancouver's top shopping districts and malls that are close to the SkyTrain or transit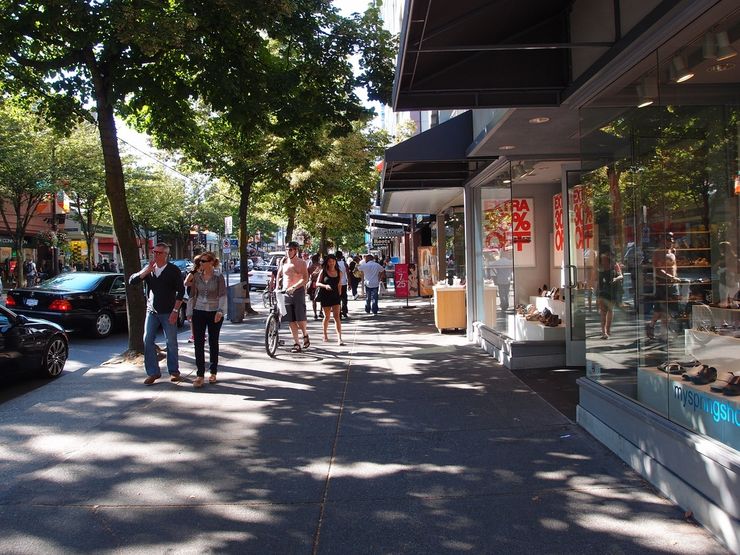 Vancouver is abundant with opportunities for both the dedicated shopaholic and the casual window shopper. There are many areas in the city where the street is lined on both sides with a vast variety of unique shops and boutiques selling everything under the sun. In addition Metro Vancouver has many large malls and indoor shopping centres which are great places to hang out on a rainy day. Of course the larger malls often have the same national chains that you will find everywhere so, for some truly unique Vancouver shopping, we recommend exploring at least one or two of the Vancouver shopping districts listed below.
Make your way to any of these Vancouver neighbourhoods and start exploring the interesting shops and boutiques
These popular Vancouver shopping areas have an abundance of unique stores and services and are easy to get to on public transit
South Granville: South Granville is another popular shopping area with a number of trendy and exclusive shops and services. Located just south of the Granville Street Bridge it is easily accessed from Waterfront or Granville Station in Downtown Vancouver by Bus #10 Granville, #14 UBC or #16 Arbutus going south on Granville Street. Exit the bus at the corner of Granville and Broadway.
Kitsilano: Just up the hill from Kitsilano beach on West 4th Avenue you will find a five block stretch of unique and interesting shops and restaurants. This area is best reached from Downtown Vancouver on Bus #44 UBC from Waterfront or Burrard Skytrain Station or Bus #4 UBC from Granville Station.
West Broadway: West Broadway is another area with a huge concentration of shops and services of every kind imaginable. Lining both sides of Broadway between Larch and Alma you will find an abundance of unique and interesting shops, not to mention all kinds of popular Vancouver restaurants. This area is easily reached from Downtown via Bus #22 MacDonald from Burrard Station or by bus #9 or #99 UBC from Commercial/Broadway Station. Get off either bus at the corner of Broadway and MacDonald.
For information on larger Vancouver malls and shopping centres close to Skytrain stations check out the following links