Venues of the 2024 Paris Summer Olympics
Complete Guide to the 2024 Olympic Venues and Events in Paris and how to get to them on Public Transportion
Updated on September 11, 2023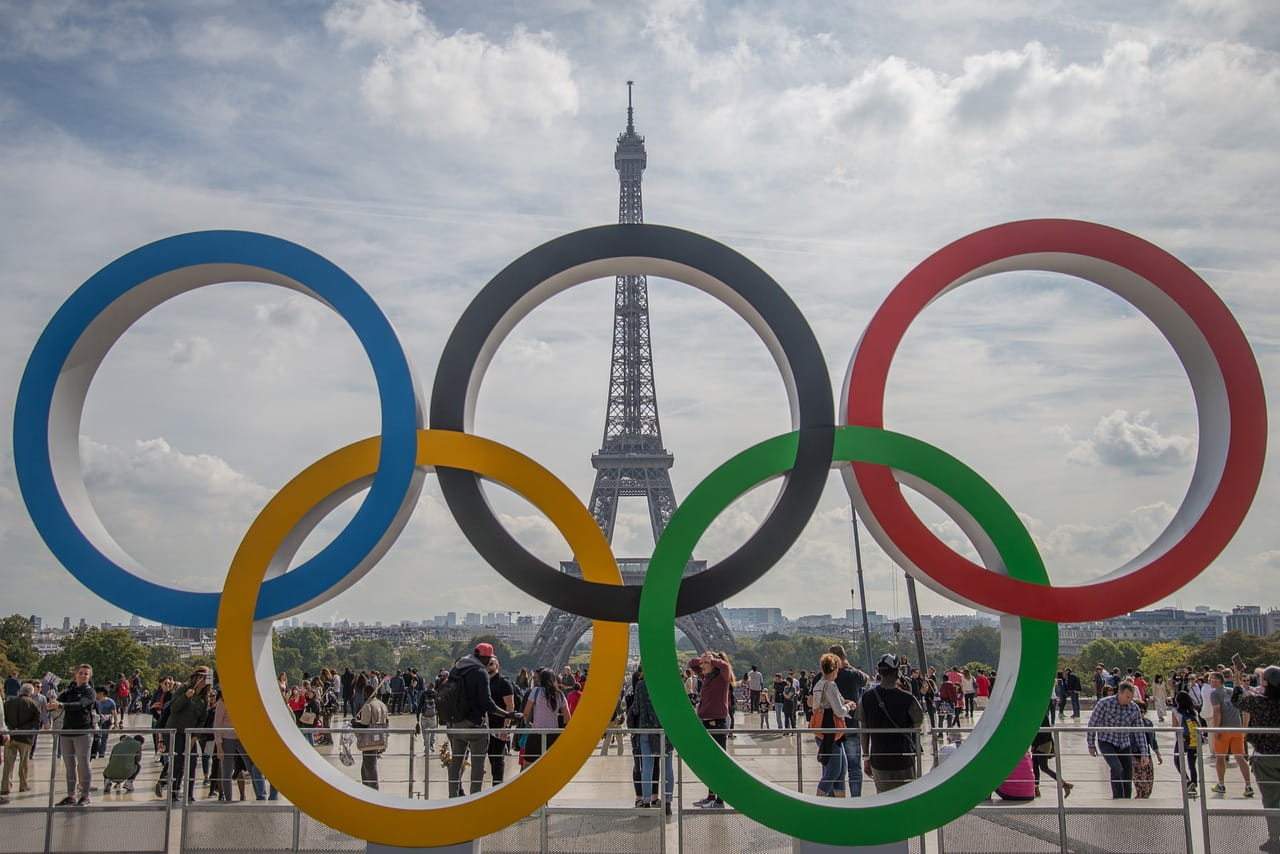 The upcoming 2024 Olympic and Paralympic Games in Paris are poised to mark an unprecedented milestone in France's event history. Spanning from July 26th to August 11th, 2024, these Games are set to etch an indelible mark in history, casting Paris as the epicenter of global attention, not only in the realm of sports but across a myriad of domains. These Games, characterized by their inclusive and multicultural essence, promise to be a jubilant celebration that the entire world will partake in.
Index of 2024 Paris Olympic Venues
Click on any venue for more information and public transit directions.
River Seine - An Opening Ceremony Unlike any Before
The July 26th opening ceremony for the 2024 Olympics in Paris will be on a scale that exceeds that of any previous opening ceremony. A magnificent floating procession of over 160 boats and show barges with artistic entertainment will travel 6 kilometres along the River Seine from Pont D'Austerlitz to Trocadéro passing many of Paris's most iconic landmarks. There will be room for an incredible 600,000 spectators along the route. Some viewing areas will be available for free, but with the anticipated demand you will need to arrive very early to get a spot.
Central Paris
---
Alexandre III Bridge
Events: Marathong Swimming, Triathlon, Road Cycling, Para Triathlon
Pont Alexandre III, a Parisian jewel, is not just a bridge but a symbol of elegance and history. Spanning 107 meters in length and 45 meters in width, this architectural marvel has graced Paris since the 1900 Exposition Universelle
It bridges the Grand Palais and Invalides, two other Paris 2024 sports venues and is located a short distance from Concorde, the Arena Champ-de-Mars, Pont d'Iéna, and the Eiffel Tower Stadium, The entire area will be bustling with excitement during the Games. Pont Alexandre III will be the perfect place for viewing the finish line of individual cycling time trials, the swimming marathon, triathlon, and para triathlon.
Transit Directions: Take RER C or Metro Line 8 or 13 to Invalides station.
Back to Index
---
Bercy Arena
Events: Basketball, Artistic Gymnastics, Trampoline,Wheelchair Basketball
With its distinctive pyramid design gracing Paris' 12th arrondissement, Bercy Arena stands as an iconic venue for both culture and sports across France. Built in 1984, it has hosted a wide array of high-level sports events, including the Rolex Paris Masters and the final rounds of the 2018 European women's handball championship.
From 2014 to 2015 it was renovated and modernized ensuring that Bercy Arena is fully equipped to host major competitions. With a track record that includes over 30 million spectators at hundreds of events, spanning athletics, basketball, ice hockey, and motocross, Bercy Arena has already solidified its status as a multifaceted and enduring venue.
Transit Directions: Take Metro Line 6 or 14 to Bercy station, or Metro Line 1 or RER A or D to Paris Gare de Lyon.
Back to Index
---
Champ-de-Mars Arena
Events: Judo, Wrestling, Para Judo, Wheelchair Rugby
Created by the renowned architect Jean-Michel Wilmotte, the Champ-de-Mars Arena boasts a striking timber structure, characterized by its elegant curves and aesthetics that pay homage to the iconic Grand Palais. This impressive architectural marvel was meticulously assembled at the onset of 2021.
Looking ahead to 2024, as the ambitious renovation of the Grand Palais nears completion, the Champ-de-Mars Arena will continue to stand proudly on its site. It will serve as a pivotal venue for hosting spectators during the highly anticipated Paris 2024 Olympic and Paralympic Games, extending its role for a few additional months to ensure an unforgettable experience for sports enthusiasts and visitors alike.
Transit Directions: Take RER C to Champ de Mars Tour Eiffel, Metro Line 6 or 8 to La Motte Piquet Grenelle station, or Metro Line 10 to Ségur station.
Back to Index
---
Eiffel Tower Stadium
Events: Beach Volleyball, Blind Football
In preparation for the Paris 2024 Games, a temporary outdoor arena will be constructed in 2024, transforming this magnificent Champ de Mars public garden at the base of the Eiffel Tower into a venue for beach volleyball and blind football events.
Nestled between the grand facade of the Ecole Militaire to the south and the iconic Eiffel Tower along the River Seine, the Champ de Mars will once again become a community space for gatherings during the Games. It will play a pivotal role as a key venue for Paris 2024, not only hosting events alongside the Eiffel Tower Stadium's overlay arena but also contributing to the Grand Palais Overlay, a temporary structure erected on Place Joffre to the south of the site since 2021.
Transit Directions: Take RER C to Champ de Mars Tour Eiffel or Pont de l'Alma station, or Metro Line 6 to Bir Hakeim station or Metro Line 9 to Alma Arceau station
Back to Index
---
Grand Palais
Events: Fencing, Taekwondo, Wheelchair Fencing, Para Taekwondo
The Grand Palais, an iconic Parisian landmark, is currently undergoing a complete restoration for the first time in its history. This esteemed venue is set to reopen its doors in 2024, marking its return as a host for the Olympic and Paralympic Games within its magnificent Nave.
Throughout its storied history, the Grand Palais has played host to a wide array of prestigious sporting and artistic events. It has welcomed artists from around the globe for exhibitions and served as the stage for the 2010 World Fencing Championships. Annually, over 2 million visitors partake in its rich cultural program, a testament to its enduring appeal. Following its restoration, the Grand Palais is poised to take center stage once again, this time as a distinguished setting for the Paris 2024 Olympic and Paralympic Games.
Transit Directions: Take Metro Line 1 or 9 to Franklin D. Roosevelt station. Line nine is expected to be extremely busy, so take line 1 if you can.
Back to Index
---
Hôtel de Ville
Events: Athletics (Long distance marathon)
The iconic Hôtel de Ville, which also serves as the Paris City Hall, and its square will serve as a vibrant center for events during the Paris 2024 Olympic Games. Situated along the Seine, this historically rich location will witness the commencement of one of the Games' most legendary long-distance races, the 42 km marathon.
Transit Directions: Take Metro Line 1 or 11 to Hôtel de Ville station, or Metro Line 7 to Pont Marie station, or RER B or C to Saint-Michel Notre-Dame station.
Back to Index
---
Invalides
Events: Archery, Athletics, Road Cycling, Para Archery
Constructed under the reign of Louis XIV in 1687, Hôtel des Invalides initially served as a military hospital and retirement residence for war veterans. Today, it stands as a global icon, housing French military history museums, monuments, and the final resting place of Napoleon Bonaparte. The elegant Pont Alexandre III bridge connects it to the Grand Palais on the right bank of the Seine.
In 2024, the Esplanade des Invalides will take center stage as the venue for archery and para archery events. Its north-south orientation, bordered by majestic rows of trees on the west and east sides, provides an ideal setting for these competitions. Located at the heart of Paris, within a dedicated Games area, it promises a truly unique experience for both athletes and spectators, bringing the spirit of Paris 2024 to life in this historic location.
Transit Directions: Take RER C or Metro Line 8 or 13 to Invalides station.
Back to Index
---
Parc des Princes
Events: Football
Constructed in 1972, the Parc des Princes stadium holds a prominent place in France's sporting and cultural history. For over two decades, it reigned as the country's largest stadium until the grandeur of the Stade de France emerged in 1998.
Beyond its significance in size, the Parc des Princes has played a pivotal role as the hallowed home ground for Paris Saint-Germain, one of France's most prestigious football clubs. However, its legacy extends far beyond hosting domestic league matches. The stadium has witnessed thrilling moments during some of the world's most prestigious competitions, including the 1998 FIFA World Cup and the 2016 UEFA European Championship. These international tournaments brought global attention to its hallowed turf.
Moreover, the Parc des Princes has transcended sports to become a vibrant cultural venue. It has resonated with the melodies of major concerts featuring both French and international music luminaries. This eclectic blend of sporting and cultural significance has firmly established the Parc des Princes as a cherished and versatile landmark in the heart of France.
Transit Directions: RER C or Tram Line T3a to Pont du Garigliano station, Metro Line 9 to Parte de Saint-Cloud station, Metro Line 10 to Porte d'Auteuil station
Back to Index
---
Place de la Concorde
Events: BMX Freestyle, Skateboarding, Breaking, 3x3 Basketball
Place de la Concorde, a historic Parisian landmark, is gearing up for a temporary transformation during the Paris 2024 Olympic and Paralympic Games. In 2024, this iconic square will be fitted with facilities to accommodate both spectators and athletes.
The highlight of this transformation is the creation of an Urban Park within Place de la Concorde. Here, visitors will witness innovative and thrilling sports such as breaking, making its Olympic debut, along with basketball 3x3, BMX freestyle, and skateboarding, all returning to the Games after their successful introduction in Tokyo.
As the countdown to the Paris 2024 Games continues, the evolving landscape of Place de la Concorde serves as a symbol of the city's enthusiasm for hosting this extraordinary event. It's a reminder that the Games are not just about sports but also about transforming urban spaces into vibrant, inclusive, and inspiring arenas for human achievement and celebration.
Transit Directions: RER A to Auber station, RER C to Musée d'Orsay station, Metro Line 1 or 7 to Palais Royal – Musée du Louvre station, Metro Line 8, 12, or 14 to Madeleine station, Metro Line 3 to Opéra station
Back to Index
---
Porte de La Chapelle Arena
Events: Badminton, Rhythmic Gymnastics, Para Badminton, Para Powerlifting
Nestled in the heart of Paris' 18th arrondissement, specifically in the Porte de la Chapelle area, stands a remarkable multi-sports complex that represents a valuable addition to the city's infrastructure, significantly bolstering its capacity to host a diverse array of cultural events.
Spectators attending the Games will find themselves stepping into a new 8,000 seat Venues that has already been serving the public for more than a year. This dynamic space has been actively engaging sports enthusiasts and event-goers, providing them with a platform for a wide range of athletic activities and cultural happenings. Moreover, it has also become the home turf for Paris Basketball, the premier basketball club in the capital, hosting their thrilling matches. The complex's dual role as a sporting hub and event center underscores its pivotal role in Paris' ongoing commitment to sports and cultural excellence.
This eco-conscious venue will feature abundant greenery, covering 80% of its surface and seamlessly blending with the surrounding parks and gardens. Its design prioritizes sustainability, with recyclable aluminum cladding and bio-based building materials, primarily wood. Accessibility is at the core of its design, ensuring that the main hall, surrounding facilities, and the expansive terrace are open to everyone.
Transit Directions: RER E to Rosa Parks station (recommended to avoid the expected crowds on the Metro), Metro Line 12 or tram line T3b to Porte de la Chapelle station.
Back to Index
---
Roland Garros Stadium
Events: Tennis, Boxing, Wheelchair Tennis
In tribute to the legendary French aviator Roland Garros, the eponymous stadium, Roland-Garros, has stood as an iconic landmark since its construction in 1928. Nestled in the heart of Paris, this prestigious sports facility rests on the fringes of the enchanting Bois de Boulogne, in close proximity to the Parc des Princes. Roland-Garros is a hallowed ground for tennis enthusiasts, serving as the distinguished host of one of the most illustrious events in the tennis calendar – a Grand Slam tournament that captivates audiences worldwide.
Over the decades, Roland-Garros has undergone extensive expansions and modernizations, evolving into a sprawling complex sprawling across 12 hectares of land. This transformation has included the incorporation of 18 meticulously-maintained clay courts, each bearing witness to the exceptional athleticism and skill of tennis professionals who have graced its courts.
As Roland-Garros prepares to embrace the spotlight in 2024, it is poised to elevate its status even further by introducing two state-of-the-art covered courts: Philippe-Chatrier and Suzanne-Lenglen. These additions not only reflect the stadium's commitment to staying at the forefront of tennis innovation but also ensure that the Parisian tennis experience remains unparalleled.
The allure of Roland-Garros extends beyond its historical significance and world-class facilities. It's an embodiment of tennis tradition, offering a stage where players etch their names into the annals of tennis history and spectators are treated to unforgettable moments. Whether you're a fervent tennis fan or simply appreciate the grandeur of sporting excellence, Roland-Garros stands as a must-visit destination, promising an immersion into the captivating world of tennis at its finest.
Transit Directions: Take Metro Line 9 to Porte de Saint‑Cloud station or Metro Line 10 to Porte d'Auteuil station.
Back to Index
---
South Paris Arena
Events: Weightlifting, Handball, Volleyball, Table Tennis, Boccia, Para Table Tennis, Goalball
South Paris Arena is a prominent part of an exhibition and convention center renowned as one of Europe's most active and France's most visited. Encompassing a sprawling 35 hectares, with 228,000 square meters of exhibition halls and 8 pavilions, Paris Expo consistently welcomes an impressive 7.5 million visitors annually, with standout events like the International Agricultural Show.
As Paris gears up to host the 2024 Games, South Paris Arena, will play host to a multitude of Olympic events and logistical operations.
Transit Directions: Take Metro Line 12 to Porte de Versailles station, or Metro Line 8 to Balard station, or Metro Line 13 to Porte de Vanves station or Tram Line T3a to Georges Brassens station.
Back to Index
---
Trocadéro
Events: Road Cycling, Athletics
Come 2024, Trocadéro promises an unparalleled viewing experience for spectators and television audiences during a range of Olympic events. From the thrilling triathlon and para triathlon competitions to road cycling, athletics featuring the marathon and 20km race walk, and the challenging 10km marathon swimming event, Trocadéro will serve as a prime vantage point to witness these remarkable contests.
Transit Directions: Take Metro Line 9 to Iéna or Trocadéro station, Metro Line 6 to Trocadéro station, RER C to Pont de l'Alma station
Greater Paris
Back to Index
---
Aquatics Centre
Events: Artistic Swimming, Diving, Water Polo
The Paris 2024 Aquatics Centre is the sole permanent sports facility constructed for the upcoming Games. In 2024, it will proudly open its doors to host the world's elite athletes, playing a crucial role in the artistic swimming, water polo, and diving events. Beyond the grandeur of the Games, this Aquatics Centre has been meticulously designed to cater to the long-term needs of its host region, Seine-Saint-Denis, and the broader French swimming community. It will serve as a versatile facility capable of accommodating major national and international competitions.
The Aquatics Centre will be connected to the neighboring Stade de France via a pedestrian bridge spanning the A1 motorway, symbolizing a significant public investment in Seine-Saint-Denis, a region currently facing a shortage of sports facilities. The Aquatics Centre's innovative design allows it to transition seamlessly from a 5,000-seat Olympic venue to a 2,500-seat facility, ready to host local events and serve its community well beyond the Games.
Transit Directions: Take RER D to Stade de France Saint‑Denis station or Metro Line 14 to the new Pleyel station.
Back to Index
---
La Défense Arena
Events: Swimming, Water Polo, Para Swimming
Designed by the renowned architect Christian de Portzamparc, the La Défense Arena stands as a remarkable testament to modern architectural ingenuity. Its defining feature is a stunning exterior facade composed of 600 dynamic giant aluminum and glass scales. In 2024, it will undergo a vibrant transformation, adorning itself in the spirited colors of Paris 2024, a testament to its versatility and ability to resonate with the essence of the moment.
Stepping inside, one is immediately struck by the Arena's impressive dimensions. Spanning an expansive 28,632 square meters, it offers a vast expanse of pitches and courts that cater to a multitude of sporting activities. Accommodating the throngs of spectators, it boasts an impressive 13 kilometers of stands, ensuring that the audience has an unobstructed view of the events unfolding before them.
However, it's not just the Arena's size that leaves a lasting impression. The venue is also at the forefront of technology, featuring the world's largest interactive giant screen, spanning an impressive 1,400 square meters. This cutting-edge display promises to enhance the spectator experience, immersing them in the heart of the action like never before.
The Arena, with its innovative design, capacity, and state-of-the-art technology, stands as a symbol of modernity and adaptability in the world of event hosting. As it readies itself to play a pivotal role in the Paris 2024 Olympic and Paralympic Games, it reaffirms its status as a dynamic and indispensable venue, where sports, technology, and the spirit of the moment converge.
Transit Directions: RER A, Metro Line 1 or Tram Line T2 to La Défense – Grande Arche station, RER A to Nanterre Préfecture station.
Back to Index
---
Le Bourget Sport Climbing Venue
Events: Sport Climbing
Following its debut in Tokyo, sport climbing will once again take center stage in the Olympic program in 2024. The Bourget Sport climbing venue is gearing up to host this thrilling event with the installation of five climbing walls. These walls include an indoor facility designed for warming up and four outdoor walls, each serving a specific purpose.
Among the outdoor walls, three are designated for competition events, encompassing speed climbing, bouldering, and lead climbing combined. The fourth wall is set aside exclusively for warm-ups, ensuring that athletes are adequately prepared to take on the challenges of this dynamic sport.
Transit Directions: Take RER B or Tram Line T11 to Le Bourget station.
Back to Index
---
Stade de France
Events: Athletics, Rugby, Para Athletics
The Stade de France stands as a testament to modernity and adaptability, serving as a multifunctional complex that has become synonymous with hosting major sporting events in France. Since its inauguration, it has been the stage for a remarkable array of prestigious competitions, underscoring its pivotal role in the nation's sporting landscape. From the World Athletics Championships in 2003 to the 2007 Rugby World Cup and the Euro 2016 Football Championship, the Stade de France has welcomed athletes and fans from around the globe. In the near future, it will continue to shine as the host of the 2023 Rugby World Cup and the Paris 2024 Olympic Games.
Transit Directions: Take RER D to Stade de France Saint‑Denis, RER B or Metro Line 13 to Saint‑Denis Porte de Paris station.
To ease congestion at the anticipated busy stations, spectators are encouraged to utilize alternative transportation options. Consider using the new Pleyel station (metro line 14), Front Populaire station (metro line 12), or the Gare Saint-Denis (train line H from Gare du Nord in central Paris). Well-marked pedestrian routes will connect these transport hubs to the Stade de France for your convenience.
Back to Index
---
Vaires-sur-Marne Nautical Stadium
Events: Canoe Sprint, Rowing, Canoe Slalom, Para Canoe, Para Rowing
Amidst the picturesque Vaires-Torcy leisure base Paris 2024 spectators are in for a treat with the introduction of a dedicated white-water stadium. This aquatic wonderland boasts two impressive courses, measuring 300 meters and 150 meters respectively, tailored for thrilling water sports experiences. Additionally, a 2,200-meter rowing and canoe-kayak sprint course adds to the excitement
In a select group alongside Beijing and Sydney, this location stands as one of just three worldwide equipped with the necessary facilities to host both Olympic and Paralympic canoe-kayak and rowing events.
Transit Directions: For Rowing and Para Rowing take RER E to Chelles Gournay station. For the white water events take RER A to Bussy-Saint-Georges station. Special shuttle buses will transport spectators between both of these stations and the corresponding venues.
Back to Index
---
Yves-du-Manoir Stadium
Events: Hockey
This century old venue to the eighth Olympiad in 1924 boasts the rare distinction of hosting two Olympic Games. Yves-du-Manoir Stadium has played host to approximately 250 championships spanning a wide array of sports, including athletics, rugby, football, and boxing, over the course of a century.
Fast-forward to 2024, and this venerable stadium is set to add another chapter to its legacy as it undergoes modernization to welcome men's and women's hockey teams. The applause of spectators will once again reverberate through its stands, celebrating not only the achievements of the athletes but also the enduring spirit of this historic sporting arena, which continues to evolve with the times while preserving its rich heritage for future generations.
Transit Directions: Take train line J from Gare Saint-Lazare station in central Paris to Le Stade station.
Versailles
Back to Index
---
Elancourt Hill
Events: Mountain Biking
Elancourt hill, reaching 231 meters, proudly stands as the loftiest peak in the Paris Region. Its summit offers vistas that encompass iconic landmarks like the Eiffel Tower, La Défense, and the surrounding Parisian forests.
This site has been chosen for the Olympic mountain bike events of Paris 2024 with a strong commitment to preserving its natural integrity. Rather than creating extensive infrastructure, organizers are focusing on minimizing any impact on the area's biodiversity. 95% of the mountain bike trails will utilize existing paths.
The legacy of these trails extends beyond the Games, as they will offer a range of accessible routes suitable for diverse users, catering to everyone from children and families to seasoned riders. Elancourt hill, with its panoramic views and sustainable approach, promises to be a memorable highlight of the Paris 2024 Olympics.
Transit Directions: Take RER C to Saint‑Quentin‑en‑Yvelines station. From there a special shuttle bus will take spectators to the venue.
Back to Index
---
Golf National
Events: Golf
Golf National, one of Europe's most esteemed golf destinations, is set to host the world's most captivating competition. This prestigious venue will provide the perfect backdrop for the 120 players participating in the Olympic tournament, offering a setting and course that perfectly align with their aspirations.
Among the two 18-hole courses at Golf National, "L'Albatros" shines as the most challenging and intricate. Renowned for its use in major international competitions, including the illustrious Ryder Cup in 2018, it stands as a testament to the caliber of this remarkable golfing site. As athletes tee off on this world-class course, Golf National solidifies its reputation as a premier location for top-tier golfing events.
Transit Directions: Take RER B or C to Massy Palaiseau station or RER c to Saint‑Quentin‑en‑Yvelines station. From there a special shuttle buses will take spectators to and from the venue.
Back to Index
---
Saint-Quentin-en-Yvelines BMX Stadium
Events: BMX Racing
Constructed in tandem with the National Velodrome, the BMX track in Montigny-le-Bretonneux is gearing up for a special transformation to align with the requirements of Paris 2024. One of its unique features is that it is fully covered, ensuring year-round accessibility for enthusiasts and athletes.
As it undergoes its makeover for the upcoming Paris 2024 Games, it reaffirms its commitment to promoting the sport of BMX and fostering a welcoming environment for riders from all backgrounds.
Transit Directions: Take RER C to Saint‑Quentin‑en‑Yvelines station.
Back to Index
---
Saint-Quentin-en-Yvelines Velodrome
Events: Cycling Track, Para Cycling Track
Nestled in Montigny-le-Bretonneux, this state-of-the-art velodrome facility has been a cornerstone of cycling excellence since its establishment in 2014. Serving as the headquarters of the French Cycling Federation, it has consistently proven its mettle as a premier venue for top-tier cycling events.
Over the years, this velodrome has witnessed a slew of prestigious competitions, starting with the French track championships in 2014, followed by the World Championships in 2015, and the European Championships in 2016. Now, in 2024, it is poised to take on a new chapter in its storied history by hosting the Paris Olympic and Paralympic Games. This marks another remarkable milestone in the velodrome's journey, solidifying its status as a cherished hub for cycling and a beacon of sporting achievement.
Transit Directions: Take RER C to Saint‑Quentin‑en‑Yvelines station.
Back to Index
---
Versailles – Grand Trianon
Events: Equestrian, Modern Pentathlon, Para Equestrian
The Palace of Versailles, a historical masterpiece that has witnessed centuries of transformation, has evolved from its humble origins as a hunting lodge to become the epicenter of French royalty during the reign of Louis XIV in 1682. Today, it stands as a revered monument, drawing millions of tourists from around the world each year to admire its grandeur and history.
For the 2024 Olympic Summer Games, the Palace of Versailles is preparing for a temporary transformation to host several equestrian and modern pentathlon events. The heart of this adaptation is the creation of a temporary outdoor arena, thoughtfully nestled on the Etoile Royale esplanade within the palace's magnificent gardens. This enchanting setting, flanked by grandstands, promises to provide a captivating backdrop for these modern sporting competitions, bringing together the rich tapestry of history and contemporary athleticism in a unique and memorable way.
Transit Directions: RER C to Versailles Chantiers or Versailles Château station. Special buses will spectators from these stations to the venue.
Back to Index
---
Navigate Paris with Ease
The Parisian metro and RER lines offer a convenient and efficient way to travel to these breathtaking Olympic venues. With a well-connected network of stations and lines, visitors can experience the magic of the 2024 Olympics while also enjoying the cultural and historical treasures of this captivating city.
As you plan your Olympic journey, remember to check for any updates on transportation schedules and routes closer to the event. With Paris's commitment to hosting a spectacular and memorable Olympic Games, your experience is sure to be nothing short of extraordinary.
Back to Index
---
More Info for Getting Around Paris on Public Transportation