Paris Walking Tours
Four Paris Neighborhood Walks
There is really no better way to explore the sights, sounds and ambience of a city than by walking. Central Paris, where many of the famous landmarks are located, is compact enough for most people to explore on foot, especially if you enjoy walking. When you walk, you will see a lot more architectural details and absorb more of the beauty in the parks and gardens compared with cruising past them in a tour bus. You can stroll along stopping when you like to examine whatever interests you in as little or much as you like. If you feel the inclination, you can venture up any interesting side streets to discover things that are off the beaten path. 5 kilometres may sound like a long walk but its really only a little over an hour of walking time.
To help you explore Paris on foot we have put together the following self-guided Paris walking tours for you. You can get complete turn by turn instruction for each walk by clicking on the corresponding links below.
Paris Walking Tour - River Seine and Left Bank Highlights 6.4 kms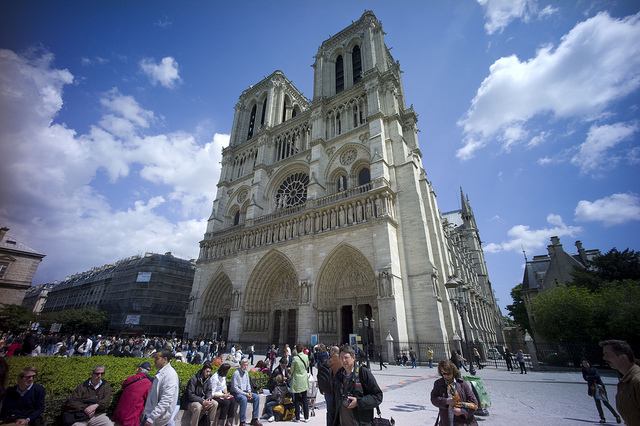 Paris Walking Tour - River Seine and Left Bank Highlights: Our 6.4 kilometre Paris Highlights Walking Tour is an ideal way to get to know Paris. It will take you right up to many of Paris's most iconic landmarks including the Eiffel Tower and Notre Dame. It also follows the bank of the River Seine for a good portion, giving you a real feel for this beautiful city. You will be exposed to some of the most beautiful architecture in the world and by walking you can really enjoy the details up close.
cc licensed photo
by Олександр
Paris Walking Tour - Champs-Élysées / Right Bank Highlights - 5.3 kms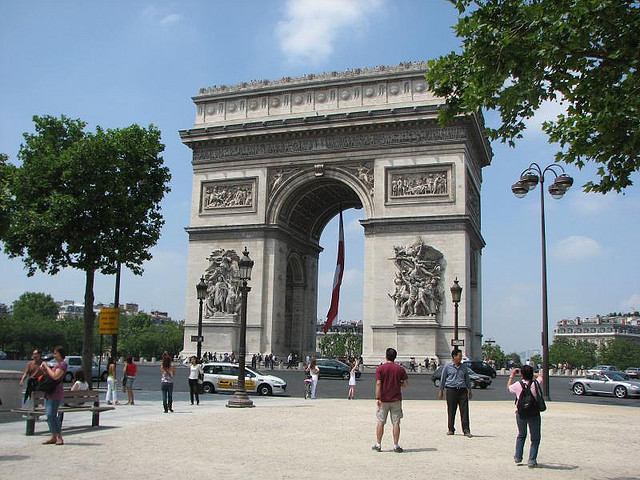 Paris Walking Tour - Champs-Élysées and Right Bank Highlights: Our Paris Right Bank Walking Tour starts out at the impressive Arc de Triomphe at heads down what may be the most famous street on the planet. It then leads past some magnificent palaces that our now home to museums and through the beautiful Jardin de Tuileries to the entrance of the worlds most renowned museum of art; the Louvre. Like our Left Bank Walking Tour above, this tour can give you a nice overview of Paris in a short amount of time.
cc licensed photo
by Олександр
Promenade Plantee Walk - 4.8 kms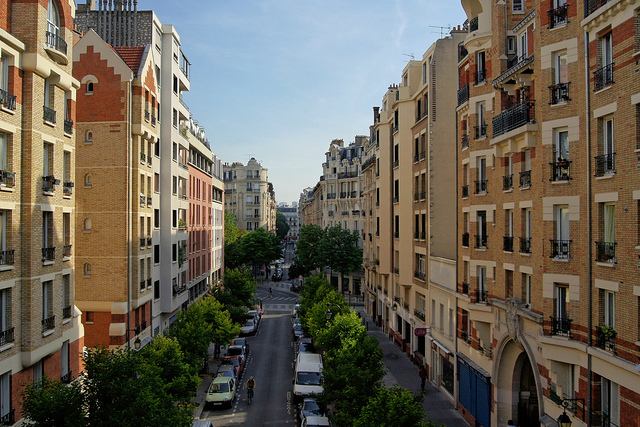 Promenade Plantee Walk: For a delightful walking tour that is off the beaten path the Promenade Plantee is sure to please you. This walk takes you along a repurposed railway line that has been turned into a beautiful walking park. What's even more interesting is much of it is elevated on a historical railway viaduct giving you a unique vantage point and freedom from the busy traffic below. This is truly an enjoyable and relaxing walk with some good views of the picturesque streets of Paris. Highly recommended.
Day Trip and Walking Tour of the Medieval City of Provins - 5.4 kms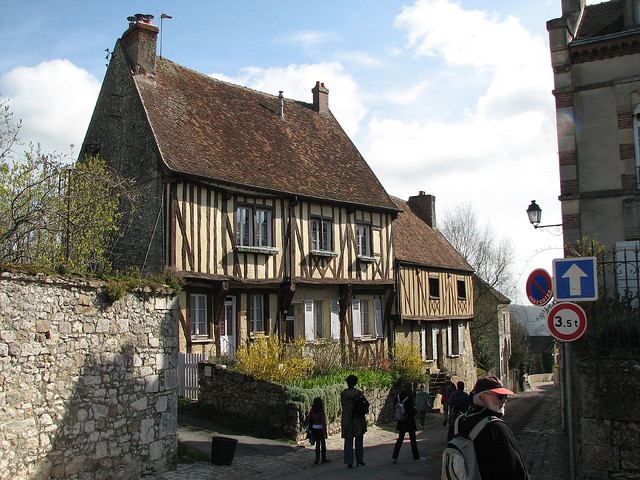 Walking Tour of the Medieval City of Provins: This is more of a day trip and walking tour in one. Just 1h35m away by train, the Medieval City of Provins is a great place to explore on foot. There are a lot of neat places and things to see in this ancient town and walking through its history is one of the best ways to explore it.
cc licensed photo
by Tim Herrick
More great places to enjoy walking in Paris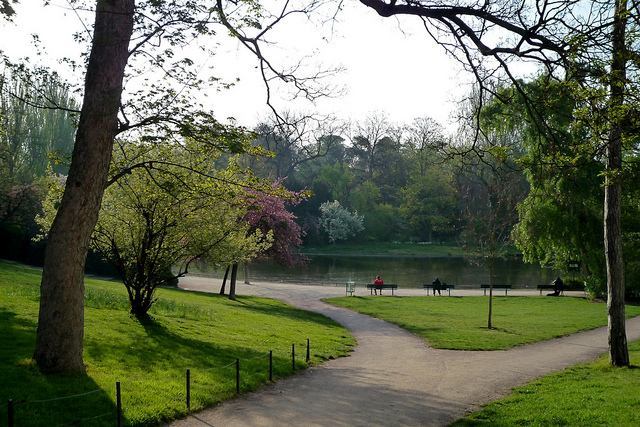 In addition to the above, there are many other places in Paris that lend them self to exploring on foot. These of course include any of Paris's many parks. The larger parks like Bois de Boulogne and Bois de Vincennes and can easily take up the better part of a day to explore on foot. Of course any of the historic neighbourhoods in Paris are also best explored on foot including The Latin Quarter, Beaubourg and Montmartre. Another great place for enjoying a long stroll are the picturesque banks of Canal St-Martin
cc licensed photo
by Edhral
Fully Guided Walking Tours
In addition to the self-guided walking tours above you may want to consider one or more of the following fully guided walking tours.