Day trip from Paris to the Medieval City of Provins
You will be captivated by your visit to the Medieval City of Provins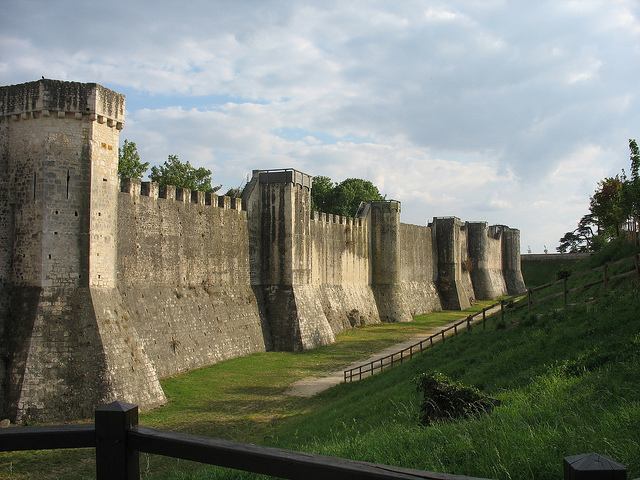 Just 1 hour 35 minutes by train from Central Paris, the town of Provins is a fascinating tourist attraction. Officially declared a UNESCO World Heritage Site in 2001, the majority of the town is themed around Medieval society. During the middle ages Provins hosted one of the six annual Champagne Fairs — trade fairs that helped support the Medieval economy. There is so much to see and learn about on a day trip to this beautiful ancient town.
If you have an interest in anything that was related to the Medieval times then this is the place to be. You will be able to see displays of falconry with eagles, vultures and various smaller birds of prey and chivalry. You can even see how knights jousted and other equestrian arts that played a major role in medieval times.
If this does not interest you, then perhaps the impressive rose gardens will. A large part of the Provins economy revolves around roses. They produce all kinds of foods from their roses including their famous rose petal jam, rose honey and rose candy.
For those who are more interested in architecture, there are the ramparts and the various original buildings and fortifications such as the Caesar Tower which, along with Saint Quiriace Collegiate Church, sit high upon the hill overlooking the town.
This is really the ideal place for a day or two of sightseeing for those who would like to see exactly how the Medieval populace lived. Make sure that you allow enough time to really experience the various sights and sounds of this wonderful town. You will not regret taking the time.
Be sure to allocate at least a day and check ahead of time to see if the shows that you want to attend are running or not.
Scroll down to the map and directions to view the route for our suggested walking tour through the medieval town of Provins that will take you past several of its famous landmarks and attractions. The entire walk is just over 5 kilometres in length which may sound long, but is only about 1¼ hours of actual walking which will give you quite a bit of time to stop and explore the many interesting sights and attractions. Walking through the town will give you the time to really experience it at your own pace and get some great photos along the way.
There are numerous shows, activities and tours happening at various times throughout the year. A variety of tours that are about 2 hours in length depart from the Tourist Office which is open daily from 9am-5pm on weekdays and from 9:30am-5pm on weekends and holidays. During the busier months opening times are extended until 6:30pm. It only remains closed on Christmas and New Years Day.
Facts For Your Visit
Fee: The various shows have their own admission fees. See the official website for the Town of Provins for the full calendar of events available during you visit.
Directions
| Train Line | Nearest Station | Walking Time |
| --- | --- | --- |
| SCNF | Gare de l'Est to Provins | See below |
How to get to Provins France by Train
By Metro and SCNF Train: Make your way by Metro M4, 5 or 7 to Gare de L'Est and take SCNF Train P to Provins (1h35m). If you have a Paris Visite Pass it will cover the cost of this trip. From the SCNF Station in Provins you can take ProBus line C to the Tourism Centre from where it is a fairly short walk to the medieval section of the city.
To see even more Provins take the walking tour outlined on the map below. Beginning at the SCNF Station, where you arrive in Provins, it is a total distance of 5.4 kilometres return. This is about 1h15m of walking for an average walker; of course you will want to allow much longer as you take in the sights and explore individual attractions along the way.
Finding Your Route - Please Wait
Photo Gallery
Looking up at Caésar Tower in Provins France cc licensed photo by @lain G

Photo Credit: K_rho - cc license via Flickr

Photo Credit: Edhral - cc license via Flickr

Photo Credit: Edhral - cc license via Flickr

Photo Credit: Edhral - cc license via Flickr

Photo Credit: Edhral - cc license via Flickr

Photo Credit: Edhral - cc license via Flickr

Photo Credit: Edhral - cc license via Flickr

Photo Credit: Edhral - cc license via Flickr
Video