Best Places to Eat in Paris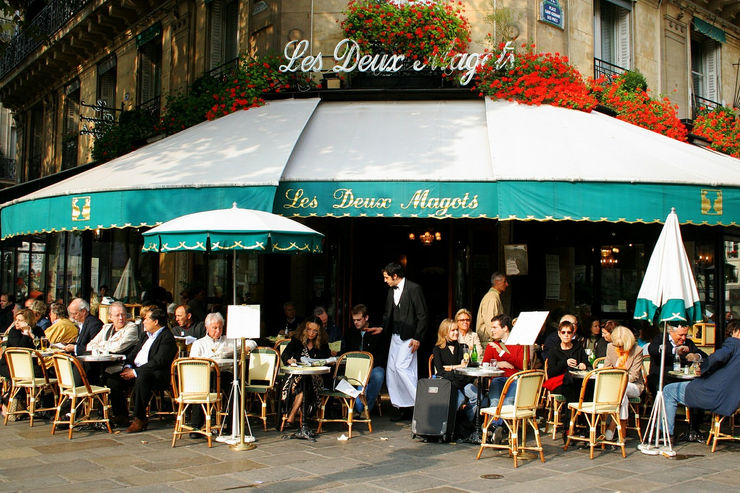 Dining in Paris is practically a national pastime. It can also be very expensive. Paris has a lot of very high-end restaurants with equally high-end prices, however high prices don't necessarily guarantee a great dining experience, nor do lower prices always equal a poor one.
There are a number of things that you should know when it comes to dining out in Paris. Unlike America, a meal in Paris is supposed to take a long time. This is a time to relax and talk. In the pricier restaurants, but not all, it is also time to dress up a little. Men are expected to wear dress clothes and a jacket and the women almost always arrive in a dress or skirt. So, if service is not as quick as you are used to, remember that you are in a different culture.
Many restaurants do not even open for dinner until 7 or 8pm so you can expect to be there until 10 or 11pm. Hinting at faster service may be considered rude. For this reason dining with young children can also present more of a challenge than in many cities. Having said that, our selection of best places to eat in Paris are mostly casual and family friendly.
While 'white glove' dining in Paris can certainly offer a memorable and enjoyable experience, it can also run you a bill of over 150€ per person. You will have to plan well ahead if you want to enjoy eating in many of these better restaurants as you may have to reserve as far as 1 or 2 weeks ahead; not so easy when you are travelling. So what is one to do?
Our goal is to help you get great value for your food dollar. Eating out can be one of the largest expenses during your vacation. The costs add up quickly, especially if you're feeding a family. As a rule, the closer you are to a popular tourist attraction, the less you'll get for your money. Fortunately, thanks to the Metro, it's not hard to move around in Paris. You'll actually find their are many McDonalds restaurants in Paris. They have diversified their menu quite a bit over the years, including adding some healthier choices, making them a good option for a quick meal, especially if you have kids to feed. We don't include them in our picks, as you already know what to expect from them.
Click on any of the arrondissements below to see our recommended Paris restaurants near the Metro in that area. Our recommendations are based on restaurants and cafès that have a consistent track record of providing good overall value within their category. All our picks range from good to outstanding. Our other criteria is they must be within a short walking distance of at least one Metro station.
We have focused our recommendations on arrondissements 1 through 10 and Montmartre, as those are the areas you will most likely find yourself in when visiting Paris. We have organized our picks by arrondissements; the most intuitive way of finding your location in Paris. Click on the any of the arrondissements listed below to find where to eat in Paris without taking out a second mortgage!
See our picks for the best places to eat in Paris: Click on any of the arrondissements below
Below you can quickly find the top rated restaurants located within a 5 minute walk from any of the 60 Paris Metro Stations listed below. You will find details for each restaurant including the map, address, phone number, rating and recent reviews.
Quickly find the best Paris restaurants within a 5 minute walk of a Metro Station