London Transit Fares
Keeping it Simple - Information about the best public transit fare options for visitors and tourists in London
Updated on April 10, 2023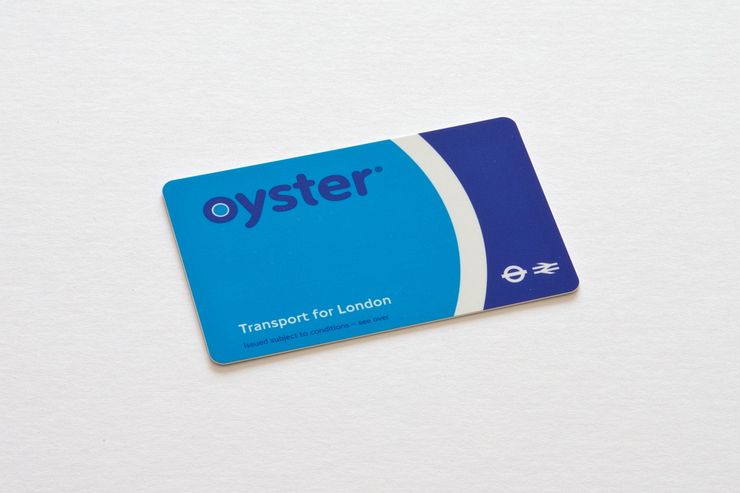 When it comes to transit fares in London, like many other big cities, it seems a group of planners sat down and tried to figure out how complicated and confusing they could make the entire process. Different fares for different zones, different times, different ages and different modes and always changing. All this can be even more confusing when you are a visitor and unfamiliar with the system.
Tap and Go: The quickest and simplist option for short visits
Fortunately, Transport for London has also been a world leader in simplifying the process. If you're visiting London for a just a day or 2 and you're only taking a couple of trips on public transport, you can now just tap your chip credit card or Iphone with Apple Pay at the turnstyle and you're off and away - not the least expensive option, but certainly convenient.
The Oyster Card: Lowest cost per trip with a daily fare cap - ideal for longer stays
Planning to stay a little longer? Then you'll want to take the extra effort to purchase an Oyster Card. The Oyster Card is a 'Smart Card' that can be reloaded and is automatically debited each time you board a transit vehicle or participating train. It's more convenient than purchasing single tickets, and provides a significant discount.
In addition to the regular Oyster Card there is also a Visitor Oyster Card. The Visitor Oyster Card can be purchased with a preloaded amount and mailed right to your door before you leave for your trip. You can order them directly from Transport for London, but keep in mind that you can also purchase a regular Oyster Card at the airport, London Travel Information Centre or Tube Station when you arrive in London. It even has some advantages over the visitor version.
Where to Purchase an Oyster Card
A major advantage of the Oyster Card, Visitor or otherwise, is that there is a daily price cap (see the table below) on how much you will pay regardless of how many trips you take in a day. You will automatically be charged the rate that works out best for you; either the single trip pricing, or the daily cap if your single trips add up to more than that amount. So, rather than spending a couple of days sifting through all the miniscule and boring details on the official Transport for London site, we highly recommend purchasing an Oyster Card if you are visiting for more than a day or two and will make regular use of public transport to get around. The £5.00 deposit can be refunded if you turn it in after your last use. The only upside to the Visitor Oyster Card is that you won't have to wait in a queue to purchase it when you first arrive. The downside is that the £3.00 deposit is non-refundable and you can't load a Travelcard onto it (see next paragraph).
Travelcards
You can load a 7 Day Travelcard onto a regular Oyster Card which entitles you to unlimited travel, within the Zones purchased, on the Underground, Buses and National Rail for 7 days. It is worth doing this if you will make 3 or more journeys per day for at least 5 days or you will be in London for 6 or 7 days and expect to use the transit system frequently.
The lowest priced 1 day Travelcard, is valid in Zones 1 - 4, but costs almost double the daily cap on the Oyster Card for travel in Zones 1 and 2. With most London attractions located in Zone 1, the added cost of little benefit to most visitors.
How to use your Oyster Card
To use your Oyster Card simply touch the card flat onto the yellow card reader, which will emit a beep tone and display a green light as you board the bus or pass through the turnstile, both when you enter and exit the system or, on buses, just when you are boarding. It is accepted on the London Underground, Overground, Buses, National Rail (within the London National Rail Pay As You Go area), and Docklands Railway (DLR). Not only does it provide a convenient way to pay, but it also offers significant savings off all fares and, as already mentioned, a daily cap on the fares charged for each mode. The majority of attractions and things to do on our site are located within Zone one.
Another new benefit of using a prepaid fare medium such as the Oyster Card is the Hopper Fare. It allows you to make a second trip for free on buses or trams providing you tap-in on the second bus within one hour of tapping in on the first bus. Note that this does not apply to trips that use the Tube, DLR, London Overground, TfL Rail, Emirates Air Line, River Bus or National Rail in between the first and second bus or tram journey.
Keeping it simple for you
For your convenience the table below summarizes the maximum daily amount you will currently have to pay for travel on the London Underground, Overground, DLR and Bus provided you remain within Zones 1 and 2, and you pay using an Oyster Card or Visitor Oyster Card. This should cover the majority of your public transit requirements while vacationing in London. Up to 4 children age 10 and under can travel for free with an adult possessing a valid fare. Children aged 11 - 15 require an Oyster photo ID card for discount fares which, for non-residents, must be ordered online at least 4 weeks but no more than 3 months in advance, requires an administrative fee of £10.00 and must be picked up with original ID from a ticket office when you arrive in London. You'll have to decide if all that is worth your while or not. The savings could add up if you are visiting London for an extended period with children in that age range as the fares are for the most part ½ that of an adult fare.
| Daily Fare Cap within Zones 1 & 2 with Oyster Card | Adult | 10 and Under |
| --- | --- | --- |
| Daily Fare Cap with pay as you go Oyster Card | £8.10 | Free with Adult |
| One Day Travel Card Fare within Zones 1 to 4 | Adult | 10 and Under |
| --- | --- | --- |
| Monday to Sunday | £15.20 | Free with Adult |
| 7 Day Travel Card Fare within Zones 1 & 2 | Adult | 10 and Under |
| --- | --- | --- |
| Monday to Sunday | £40.70 | Free with Adult |
Fares on Other Services
London Buses
Important: You cannot pay a cash fare on any London buses. If you are riding the buses you must have an Oystercard or other prepaid ticket ready when you board. Just "tap-in" with your Oyster Card when boarding a bus.
London River Services
If you are travelling on any of the London River Services you must purchase a separate ticket from the operator of the service you are using. If you present a Travelcard or an Oyster Card loaded with a Travelcard you will receive a discount of 33% on most scheduled services.
Thames Clipper Fares
| Zone | Single adult on Oyster/ Online/ App | TfL Travelcard price per journey |
| --- | --- | --- |
| East | £5.20 | £3.80 |
| West | £5.20 | £3.80 |
| Central only | £8.30 | £7.00 |
| Central & East | £9.40 | £8.20 |
| Central & West | £9.40 | £8.20 |
| All Zones | £15.10 | £10.80 |
IFS Cloud Cable Car
Oyster Card or Contactless Payment
| Rate | One way | Round trip |
| --- | --- | --- |
| Adult | £6 | £12 |
| Child (aged 5-15) | £3 | £6 |
| Child under 5 (with fare paying adult) | Free | Free |
National Rail
If you are travelling on any of the National Rail services you can use and Oyster Card for pay as you go or Travelcard trips, but only within the London National Rail Pay As You Go area. This area includes all of the area and stations shown on the map: National Rail lines leading out of London, except you must purchase a separate ticket for travel on the Heathrow Express, Heathrow Connect or Southeatern High Speed Service (See map for details). You must also purchase a separate ticket for travel into any areas beyond this map. See National Rail for more information.
Official Website: https://tfl.gov.uk/
More Info for Getting Around London on Public Transportation