National Rail in London
Visitor's guide to using National Rail for day trips and to visit attractions outside of London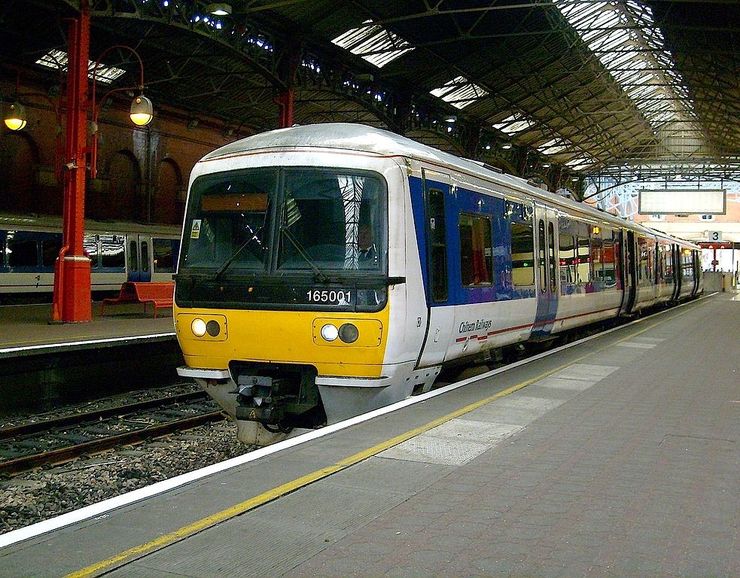 Passenger rail service is widely used for getting around in the United Kingdom and there are very few places that you can not get to by train. There are many private rail companies that operate regional railways in and out of London. These different companies are organized under National Rail which is the brand name of the association representing most of the privatised railways operating in Britain.
A few of the destinations featured in our site are an hour or so out of London by train and make for a great day trip. The train ride through the suburbs and some of the English countryside is part of the fun. The train stations connect with Tube stations, so it is quite easy to transition from the tube to the train and vice versa. There are a total of 8 Stations in Central London that connect with regional railways. They are Paddingtion, Euston, King Cross St. Pancras, Charing Cross, Liverpool Street, Waterloo, London Bridge and Victoria. All of these stations meet with two or more Tube lines and multiple bus routes.
If you are travelling on any of the National Rail services you can use and Oyster Card for pay as you go or Travelcard trips, but only within the London National Rail Pay As You Go area. This area is the area shown on the National Rail lines leading out of London .pdf map available for download below. You must purchase a separate ticket for travel beyond this area and also within this area for the Heathrow Express or Heathrow Connect or Southeastern High Speed Services (See map for details).
National Rail Map Downloads:
The following links are direct downloads from the National Rail Maps download page. These maps are subject to the copyrights of the organizations shown on that page and are for personal use only.

Colour coded map showing the numerous National Rail lines leading out of London.
This map looks complicated at first, but it is not as bad as it looks. The London Underground lines are indicated by solid coloured lines, while National Rail Routes are indicated by dashed coloured lines, where each colour represents a different railway company operating under National Rail. Legends for the different coloured lines are shown in the left and right margins.

Colour coded regional map showing National Rail lines throughout the UK.
Official Website: http://www.nationalrail.co.uk/
More Info for Getting Around London on Public Transportation