London Underground
Visitors guide to the London Underground, commonly known as the Tube
Updated on December, 08 2019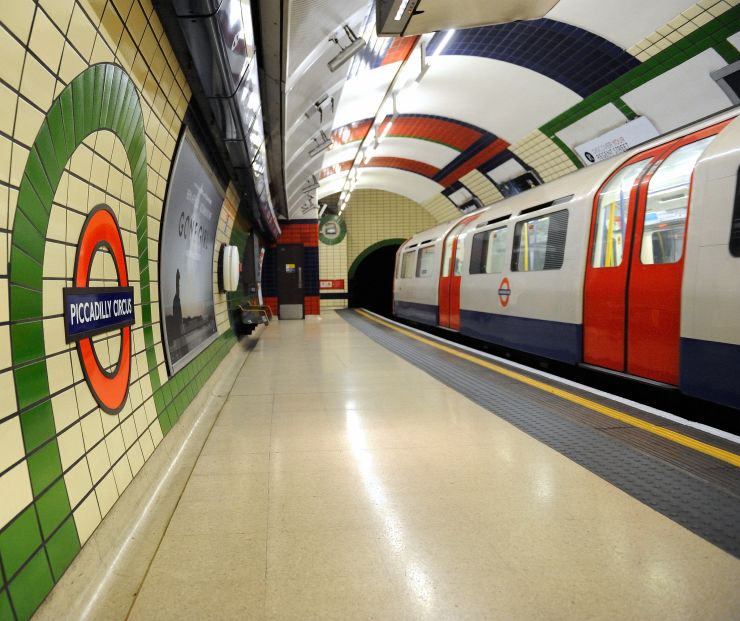 The London Underground began as the oldest underground railway system in the world. The first line was opened in 1863. Today the Underground, which is also commonly referred to as the 'Tube' consists of 12 lines and 270 stations. It is the second largest subway system in the world.
For the most part the Tube and a short walk are all you'll need to get to London's popular attractions. The majority of attractions featured on TourbyTransit are within easy walking distance of an Underground Station. Most are located in fare Zone one.
The entrances to London Underground stations are signed with a distinctive red circle divided by horizontal blue bar. Each route is represented by its own colour on the London Tube Map. You may have to change lines to complete some trips; just study the map to plan your route and you'll have no trouble. Uniformed station attendants are happy to assist you with directions.
The video at the bottom of this page will give you an excellent overview of the Underground and how to use the Oyster Fare Card to pay for your trips.
The Tube is a safe and convenient way to get around London. Stations have plenty of helpful staff. The trains are clean and comfortable. For the most relaxing trips try to ride during off peak hours.
The London Underground operates trains daily from about 5:30 in the morning until 12:30 at night except on Sunday when the trains run until about 11:30 at night. This should meet the needs of most tourists, however if you are out later you will have to take a night bus or a taxi. See our Transit Tips page for more information on this.
If you spend some time studying a Map of the London Underground before your visit, you will gain a better understanding of how the system is layed out making it easier to find your way around when you arrive.
For more information, maps and schedules for the underground visit the official Transport for London website.
London Underground Map
CC 4.0 licensed London Tube Map by Sameboat
Download a printable PDF Transport for London Underground Map
Interactive Underground Map with streets and attractions
Open an interactive London Underground Map overlaid on Google Maps to see the Underground lines in relation to the overall city and attractions.
Next Underground Departing Near Me
Click&Go Map and Route Finder. Enter your destination and click to find the next Train, Bus or Ferry departing near your location. Your complete route, all connections and total time are shown.
Enter Destination
Click Blue Button
Scroll down for route map and details including connections and times
Finding Your Route - Please Wait
More Info for Getting Around London on Public Transportation
Photos