London River Bus Services
A guide for visitors and tourists to using the London River Bus for sightseeing and getting around
Updated on April, 10 2023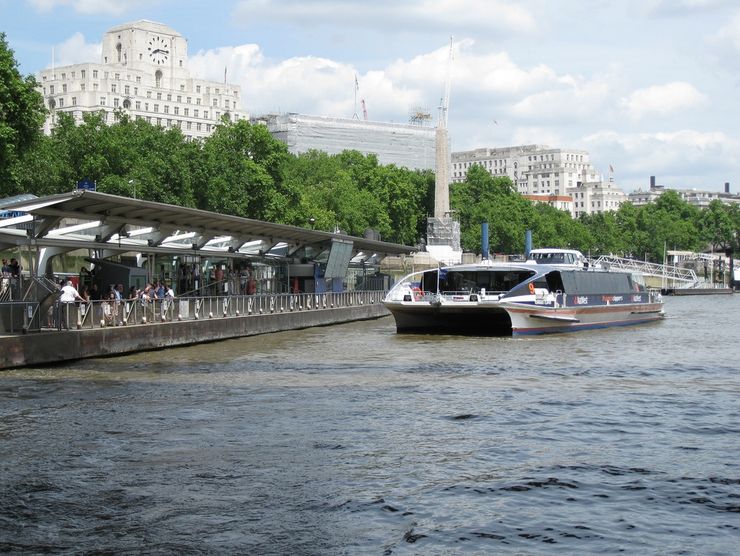 London's public transit system makes good use of the Thames River to move people through the city. The River Buses can prove to be a very enjoyable option if you would like to enjoy some great sightseeing as you move about the city. They offer a relaxing alternative to the 'Tube' for getting around, you are guaranteed a seat, and there are washrooms on board. They also offer free Wi-Fi. The boats are lined with large windows offering a unique view of London's popular landmarks. Service is frequent and consistent.
London River Services, a division of Transport for London, actually just oversees and coordinates the services of several private companies operating services along the river. Their mandate is to integrate the river services with the underground and buses. They also provide signing, maps and schedules and manage a series of 8 piers along the river. Services include commuter services, leisure services catering to the tourists, and ferry services for crossing the river.
Fares are a little higher than tube or bus fares, but still very reasonable - especially if you have a Travelcard or Oyster Card loaded with a Travelcard which will get you a discount of 33% on most scheduled services. You still must purchase a separate ticket though as you can not use these cards for tickets. Some operators sell tickets on the piers and some on the boats.
Be sure to check our page on London River Tours for more information about the wide variety of tours that are available on the Thames including Lunch and Dinner Tours.
For more information check out the very informative video below and visit Transport for London River Services.
London River Bus Map
View or download a schematic London River Services map showing London River Bus Routes, Tour Routes and Wharfs
More Info for Getting Around London on Public Transportation
Photos