Getting Around NYC on Public Transportation
Complete Visitor Guide to Getting Around New York City on Public Transportation
There are multiple public transportation options for getting around in New York City. With the exception of the ferries, NYC public transportation services are operated under the umbrella of the MTA which is short for Metropolitan Transportation Authority. The heart of the system is the New York Subway which is the most extensive underground transit system in the world. Most of the attractions in New York are within easy walking distance of a subway station, however, if an attraction is a bit too far for you to walk to, you will likely find there is a New York City Transit Bus that will get you there in a jiffy. The other major methods of getting around in New York and beyond are railroads and passenger ferries. The subway is one of very few in the world that provides true 24 hour service.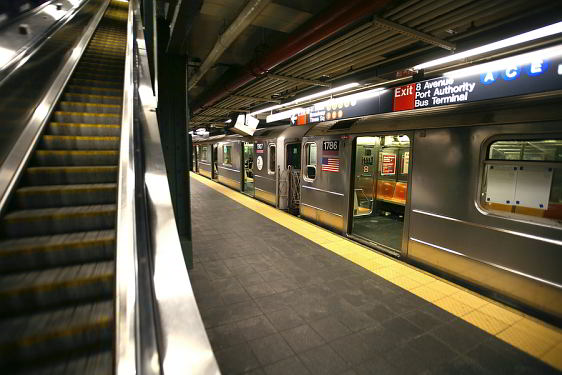 It may seem a bit intimidating at first, however with all these options and a little advance planning you will find it quick and easy to get around in New York during your vacation. Just follow the links on this page to get more information on each of the main transit services. Each destination in our New York City Attractions section has helpful directions for getting to it by transit.
When it comes to fares we suggest purchasing a 'Metro Card', which is more convenient than paying cash and saves you 10% compared to paying cash for single trips. The Metro Card is also available in a 7-Day or 30-Day Unlimited Pass. See our section on fares for more detailed information.
Walking is another a great way to get around when exploring the city, especially in Manhattan where it is sometimes quicker walking the distance between two subway stations than going through the process of taking the subway itself. Many attractions are within easy walking distance of one another and by walking you'll enjoy a more intimate look at the city.
Official Website: https://new.mta.info/
A NYC subway train bound for Manhattan cc licensed photo by Eric__I_E

New York City Metro Bus cc licensed photo by Metropolitan Transportation Authority of the State of New York