Top 10 things to do in New York
Our top 10 picks for attractions and fun things to do in New York
With all that New York City has to offer, coming up with a list of the top 10 things to do in New York was no easy task. Our approach was to choose between 1 and 3 of New York's best attractions in several categories. To learn more about any of these attractions just click on any of the links or images below.
Best Museums and Galleries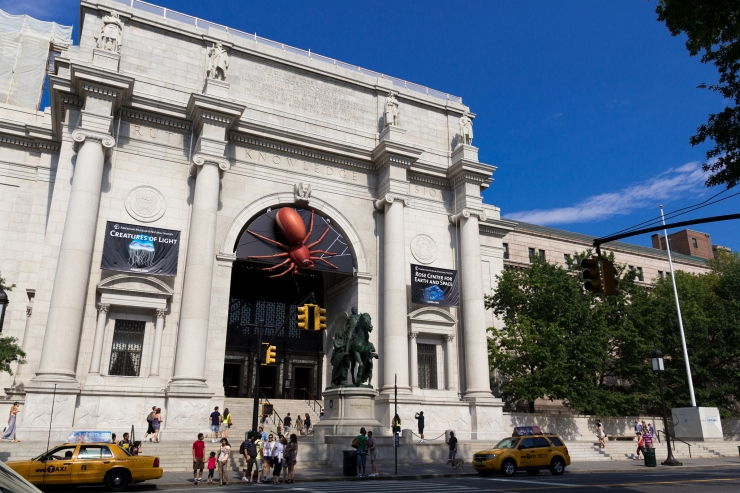 1. American Museum of Natural History
cc licensed photo
by t-mizo
The American Museum of Natural History will enchant the entire family with its amazing displays and interactive exhibits. Fun and educational at the same time.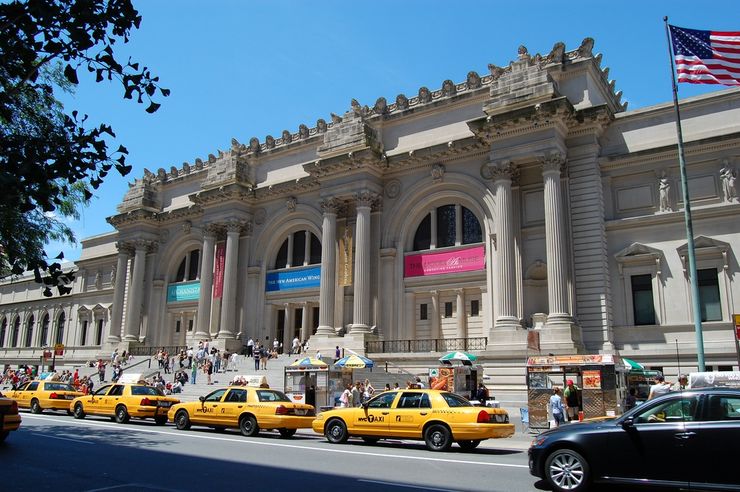 2. The Met and the Cloisters
cc licensed photo
by mbarrison
The Met and the Cloisters, actually two affiliated museums are an absolute must for art lovers. The feature a vast collection of art in many genres, from the Stone Age, all the way to the present day.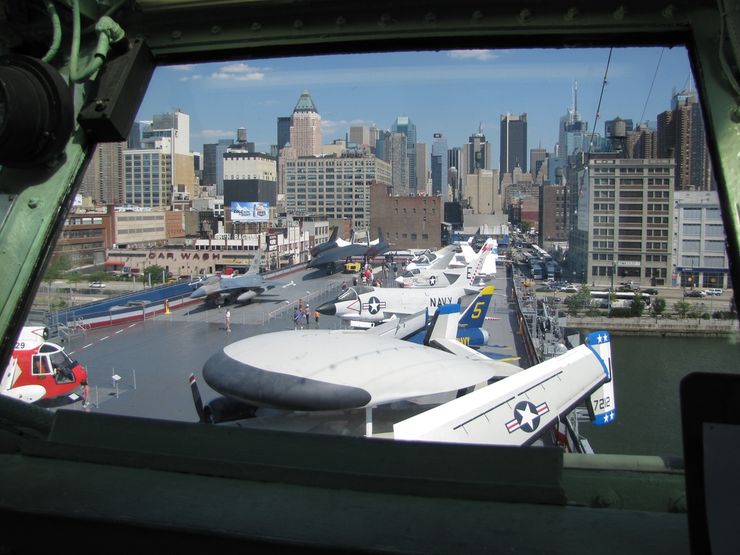 3. Intrepid Sea, Air & Space Museum
cc licensed photo
by Daniel Bonatto
Situated in and on the decommissioned USS Intrepid aircraft carrier this museum offers visitors a fascinating look into the world of aviation, maritime, and space travel. Features include 30 restored aircraft including the Concorde, many hands on exhibits, theatres and more.
Best Historic Sites and Landmarks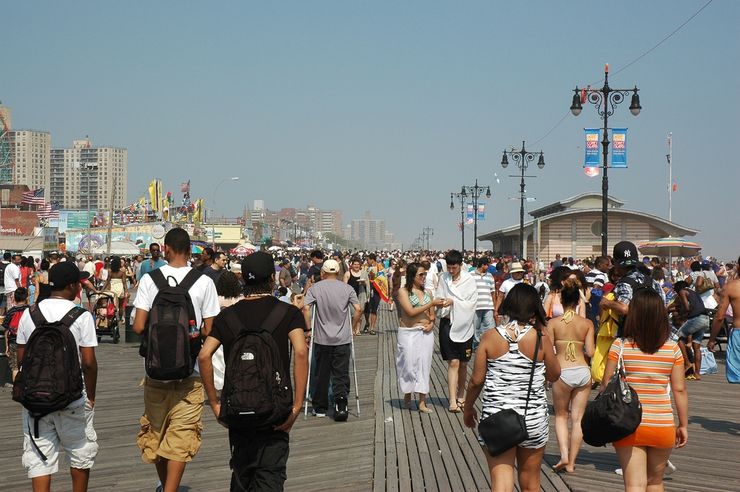 4. Coney Island
cc licensed photo
by Kristine Paulus
In the early 1900s Coney Island was a premier New York resort destination. While it fell into a period of decline, new investment has restored much of the former glory. Home to the classic Deno's Wonder Wheel, the new Luna Park and the famous boardwalk and beaches, this famous location should be high on any visitor's 'must see' list.
5. Empire State Building
cc licensed photo
by Harshil Shah
This New York City icon hardly needs an introduction. The worlds tallest building for many years it offers spectacular views of New York from its two observations decks located on the 86th and 102nd floor.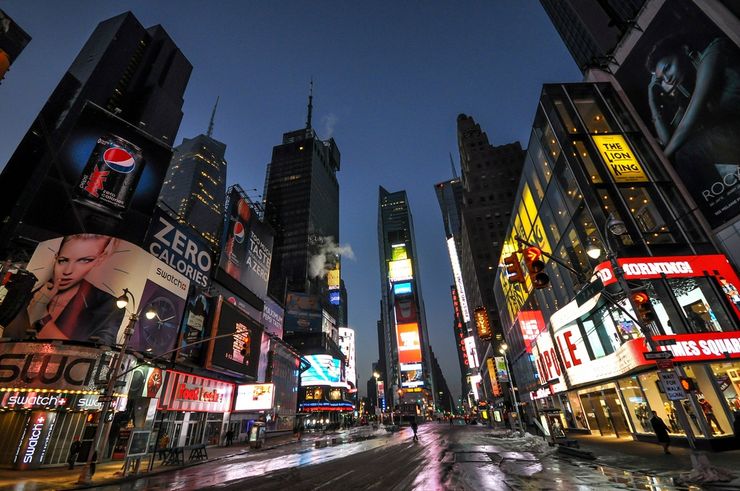 6. Times Square and the Theatre District
cc licensed photo
by Jorge Láscar
A trip to New York wouldn't feel complete without a visit to this world famous square. Bustling with people and activity, Times Square is New York's premier gathering place. It is vibrant by day and even more so by night, when the myriad of bright and colourful neon signs compete for attention. Times Square is also home to the famous Broadway Theatre District.
Best Parks and Gardens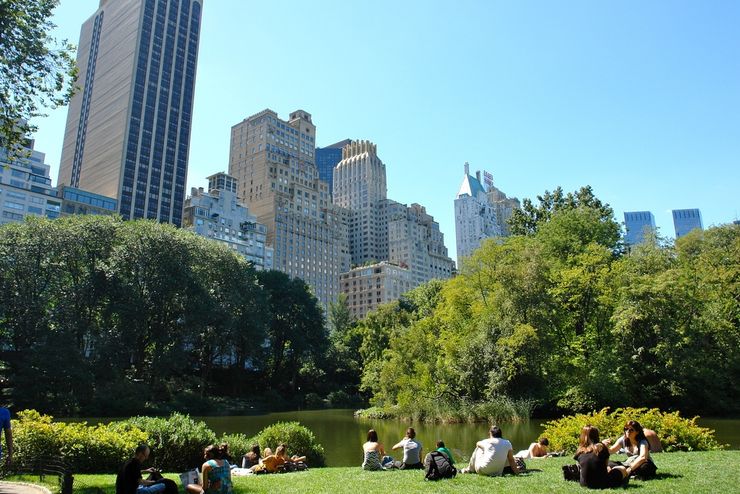 7. Central Park and the Central Park Zoo
cc licensed photo
by Evelyn Proimos
World renowned Central Park offers 874 acres of beautiful refuge from the hustle and bustle of Manhattan. In addition to exploring the many walking trails through various gardens and natural habits, you will find many activities including tennis courts, skating rinks in the winter, swimming pools, baseball fields, horseback riding, fishing and boat rentals, and the Central Park Wildlife Center.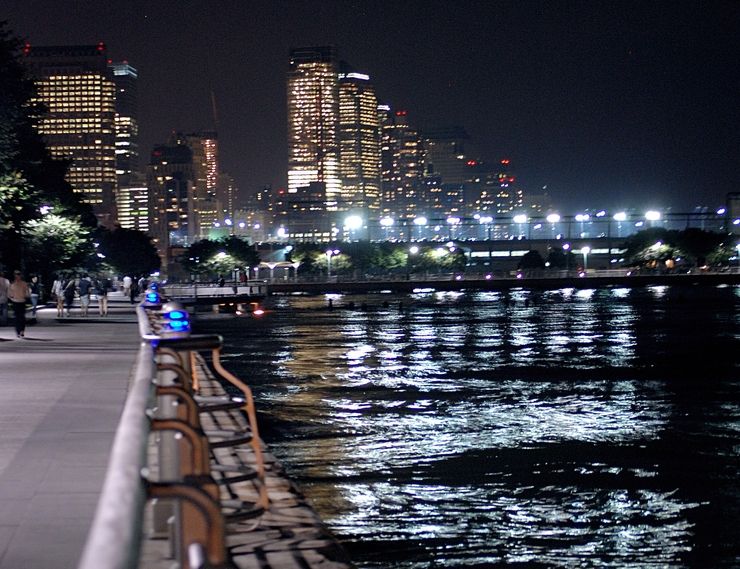 8. Hudson River Park
cc licensed photo
by Zawezome
As the name would suggest, Hudson River Park meanders for miles along the east bank of the Hudson River with walking and bike paths that make it a great place to walk and explore. The park includes several recreational piers, playgrounds, water parks, a sports complex and the Downtown Boathouse where you can borrow an kayak or canoe by donation.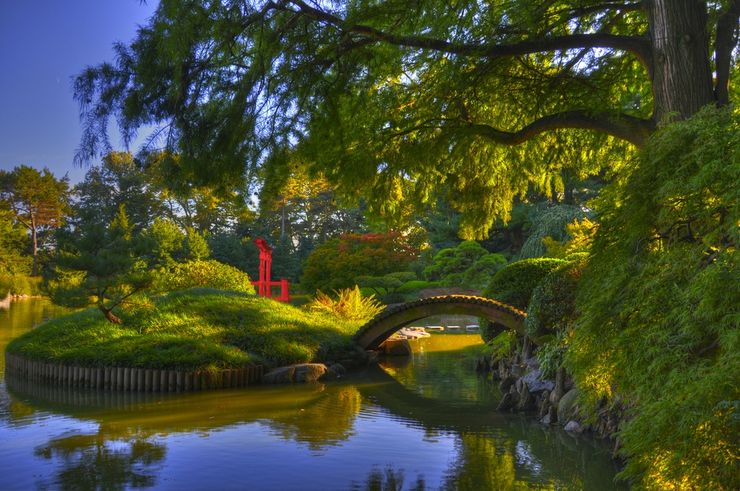 9. Brooklyn Botanic Garden
cc licensed photo
by Dan
The stunning Brooklyn Botanic Garden features 52 acres of beautiful formal and informal gardens displaying over 12,000 different plant varieties. The New York treasure is especially notable for its collection of blossoming cherry trees.
Best Activity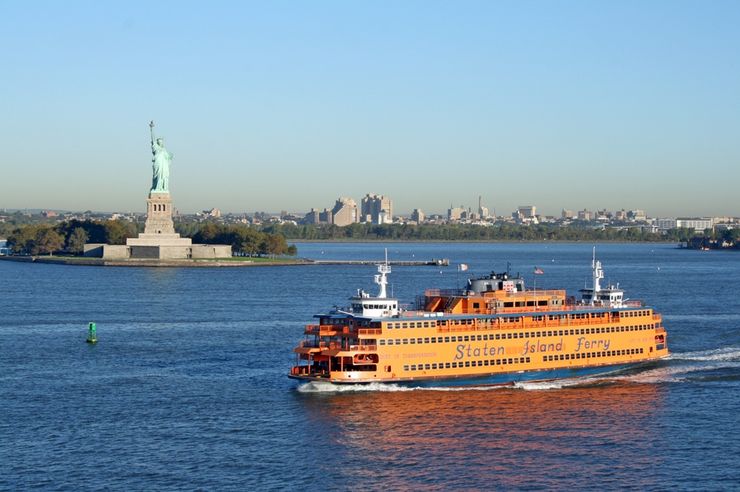 10. Staten Island Ferry and the Statue of Liberty
cc licensed photo
by Shaun Merritt
The free ride on the Staten Island ferry is one of the top tourist attractions in New York. The ferry passes close to the Statue of Liberty and provides some awesome views of the spectacular New York skyline. While on the Staten Island side you may wish to stop and check out the Staten Island Museum located just two blocks from the terminal.