Enjoy a Day Trip by Rail while visiting New York
Visitors guide to Long Island and Metro-North Railroad in New York City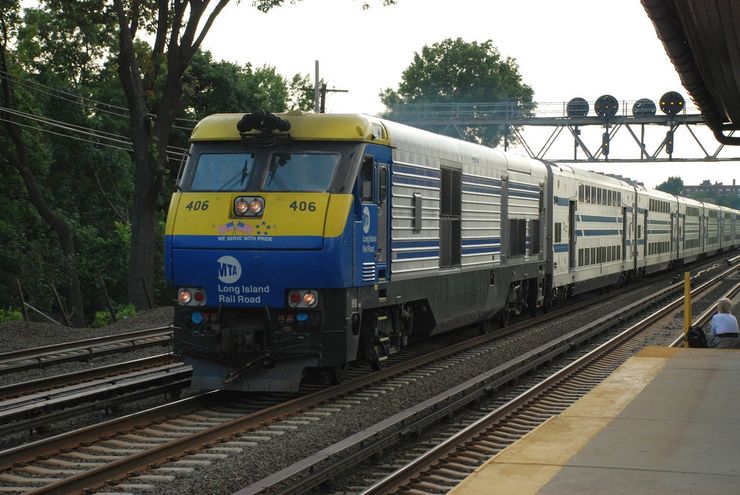 While most of the attractions featured on our site are easily reached by subway and/or bus, thanks to New York's regional rail services there are many great opportunities for a day trip to destinations well outside the city. Trains are an ideal way to escape the city and explore some of the outlying areas.
The two railroad companies, operating under the MTA extend the reach of New York's transportation system. Long Island Rail Road operates 11 different lines providing service to Long Island. More information and maps can be found at MTA Long Island Railroad. Metro-North Railroad operates 5 lines with some additional branch lines into the regions north of New York City. For more information and maps see MTA Metro-North Railroad. You can also scroll down the page to see a LIRR Map and a Metro-North Railroad map which you can also download and print.
Trips on the Metro-North Railroad originate from Penn Station or Grand Central Terminal in Southern Manhattan, depending on the route. Trips on the Long Island Rail Road originate from Penn Station. You can get to Penn Station on subway trains 1,2,3,A,C and E and to Grand Central Terminal on subway trains 4,5,6,7 and Shuttle
Long Island has miles of spectacular world class beaches and parks that can easily be visited during a day trip from New York. In fact, Long Island Rail offers a variety options for day trips to some of the quaint small towns on Long Island. Any of these day trips would be an ideal way to spend a day during your New York vacation. For more information visit MTA Daytrips.
Likewise, the Metro North Railroad offers an abundant selection of Day Trip packages to destinations ranging from the Hudson River Valley, Connecticut and Beyond. There is something for everyone: attractions, museums, special events and festivals, outdoor adventures, gaming and shopping - lots of great ideas for a day trip out of New York. See MTA Day Trips for inspiration and details.
LIRR and MNR each have their own independant fare structure.
PDF Download: Long Island Rail Road Fare Table PDF

Metro North Railroad Fare Tables
Long Island Railroad (LIRR) Map
Metro-North Railroad Map
Next Train Departing Near Me
Click&Go Map and Route Finder. Enter your destination and click to find the next Train, Bus or Ferry departing near your location. Your complete route, all connections and total time are shown.
Enter Destination
Click Blue Button
Scroll down for route map and details including connections and times
Finding Your Route - Please Wait
More Info for Getting Around New York City on Public Transportation
Photos
Fire Island Lighthouse is just one of many Day Trip Destinations available via the Long Island Rail Road cc licensed photo by jeffpearce

Photo Credit: Nouhailler - cc license via Flickr

Photo Credit: Nouhailler - cc license via Flickr

Photo Credit: Nouhailler - cc license via Flickr

Photo Credit: susanjanegolding - cc license via Flickr

Photo Credit: Nouhailler - cc license via Flickr