New York Day Tours
Enjoy some great sightseeing in the city or beyond with one of these great New York day tours
If you have just one day, or several days to see New York, you can follow one or more of the following day tours to experience many of New York's favourite attractions. We have also included information on outbound day trips to a number of destinations on Long Island and along the Hudson Valley.
The key to seeing more is to plan ahead and follow a logical path from one location to another. By doing this you can cover a lot of area in a day using the transit system.
You can follow these tours as is, modify them, or plan your own to suit your personal tastes by using the resources available throughout the site.
We recommend purchasing a Metro Card prior to beginning your day of sightseeing. That way you'll receive the best fares available.
Day Tour 1 - New York City Highlights Tour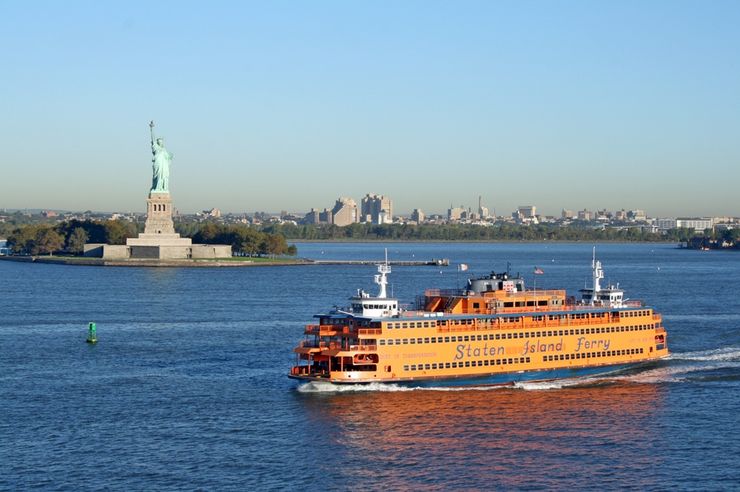 cc licensed photo by Shaun Merritt
If you have just one day to explore New York this is the tour we would recommend. You won't spend much time exploring any one thing, but you will get to see a number of New York's most famous landmarks up close and personal. You will also have the opportunity to get some great photographs to help you remember your visit.
Begin this tour by making your way to Rockefeller Center (Rockfeller Center Subway Station via B,D,F or M Trains). You will have to pay an admission charge to go up to the observation deck, but if you have to spend your sightseeing budget on just one thing during your visit to New York this would be our recommendation. Why Rockefeller Center and not the Empire State Building? Well, for one, it has the best overall views including spectacular views of Central Park and you also get a great view of the Empire State Building. Secondly the line-ups are generally shorter than those for the Empire State Building.
Upon leaving Rockefeller Center check out the Radio City Music Hall at the corner of 6th Avenue at 50th Street. Then make your way west along 50th Street to Broadway and follow Broadway south through the Theatre District to Times Square.
Enjoy some lunch at one of our recommended Theatre District restaurants. After you've seen enough of Times Square catch a N,Q, or R Train from Times Square/42nd Street north to 5th Avenue/59th Street where you can enter Central Park via the Grand Army Plaza. Here you can get some photos of the old and colorful horse drawn carriages that are on display.
Continue to explore the southern portion of Central Park, making your way north along the pond and past the carousel. Continue north all the way up to the lake if you wish (and aren't getting too tired), then make your way south again to the Columbus Circle at southwest corner of the park.
From Columbus Circle Station, take the 1 Train south to it's terminus at South Ferry. From there enjoy a round trip to Staten Island on the free Staten Island Ferry where you can enjoy some spectacular views of the New York Skyline and the Statue of Liberty. Afterwards make your way by subway back to your hotel.
Day Tour 2 - Brooklyn Day Tour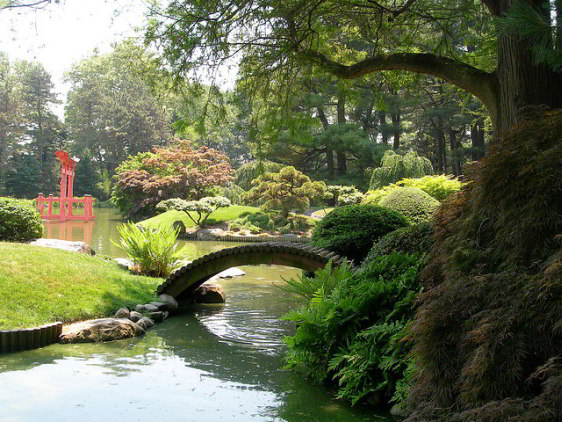 The Brooklyn Day Tour is best enjoyed on a nice day when you really want to enjoy the great outdoors. Attractions include a beautiful park, beaches and a boardwalk, a botanical garden, a museum, an aquarium, and amusement parks.
We begin the tour by taking the Q train (Broadway Express) and heading all the way out to the Coney Island Beach and Boardwalk where you can just enjoy the sights and sounds while strolling along the boardwalk or enjoy some time at Luna Amusement Park, a ride on Deno's Wonder Wheel or a visit to the New York Aquarium .
After spending the first half of your day at Coney Island, catch the Q Train back to Prospect Park Station where you can visit beautiful Prospect Park and explore the Brooklyn Botanic Garden and/or Brooklyn Museum of Art. All of that should easily fill your day!
Day Tour 3 - Architectural Highlights Tour
cc licensed photo by Matthias Rosenkranz
New York has some truly remarkable architecture. This tour takes you to some of the city's architectural highlights. Wear shoes that are good for walking and don't forget to bring your camera.
Begin the tour by taking the 4, 5, 6, N or R train to City Hall Station. From here you can enjoy views of New York City Hall and the famous Woolworth Tower. A short walk south along Broadway will bring you to St. Paul's Chapel and Trinity Church. Return along Broadway to City Hall Park and follow Park Row along the east side of the park to the Brooklyn Bridge Promenade from where you can begin the Brooklyn Bridge Walk which will give you an up close view of this iconic New York landmark as well as some great views of the New York skyline. You can decide if you want to walk the entire length of the bridge or just a portion of it.
After this make your way back to City Hall Park again and take the N or R train north from City Hall Station to East 23rd Street Station. Here you will see the famous Flatiron Building. From the Flatiron Building proceed north along 5th Avenue to the Empire State Building (about a 12 minute walk) and then on to the New York Public Library (about 5 minutes). Continue north on 5th Avenue then right on 42nd Street for 2 blocks to Grand Central Terminal and 2 more blocks to the Chrysler Building.
Walk back to Grand Central Terminal and catch a 4 or 6 train to 51st Street. Proceed west 2 blocks to St. Patrick's Cathedral, 2 more blocks to the Radio City Music Hall and the Rockefeller Center. Time permitting you may want to finish your day by going up to the Top of the Rock observation deck for some spectacular views of the city as night falls and it becomes a sparkling sea of lights.
Long Island Day Tours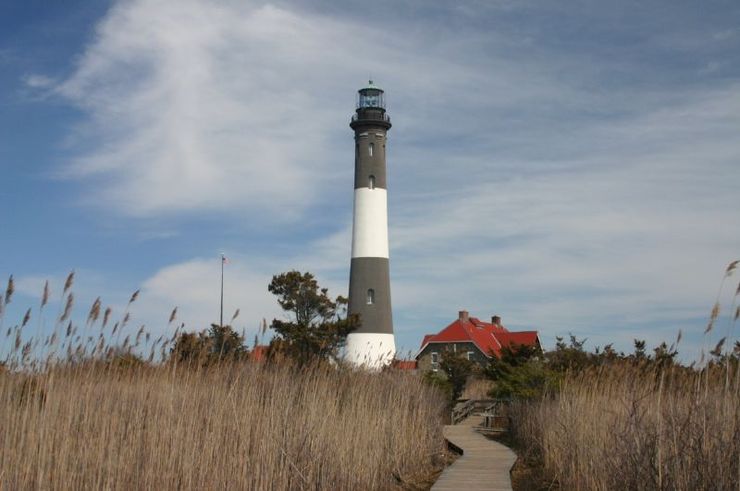 cc licensed photo by jeffpearce
Long Island is an ideal destination for a day trip from New York City and offers a nice change of pace from the hustle and bustle of the city. The easiest way to enjoy a day tour to Long Island is to choose from one of the numerous one day self-guided getaway packages offered by the Long Island Railroad with departures from Penn Station in Manhattan. Some of these include a short bus/taxi and or ferry connection as well. More information is available from LIRR Getaway Packages.
Hudson Valley and Connecticut Day Tours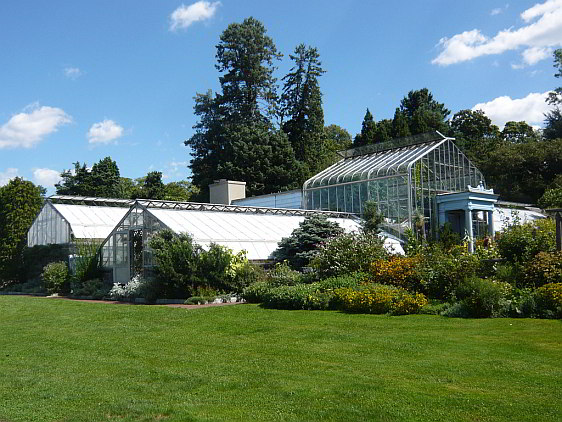 The Hudson Valley and Connecticut also offer a number of possiblities for exciting day trips out of New York City. This region is served by the Metro-North Railroad from Grand Central Terminal in Manhattan and they too offer a good selection of getaway packages.
We recommend any of the following packages:
To see the full list of available getaway packages see Hudson Valley, Connecticut Getaway Packages.