Berlin Bicycle Rentals
Bikes can be a great option for exploring the sights of Berlin
Updated on August 27, 2021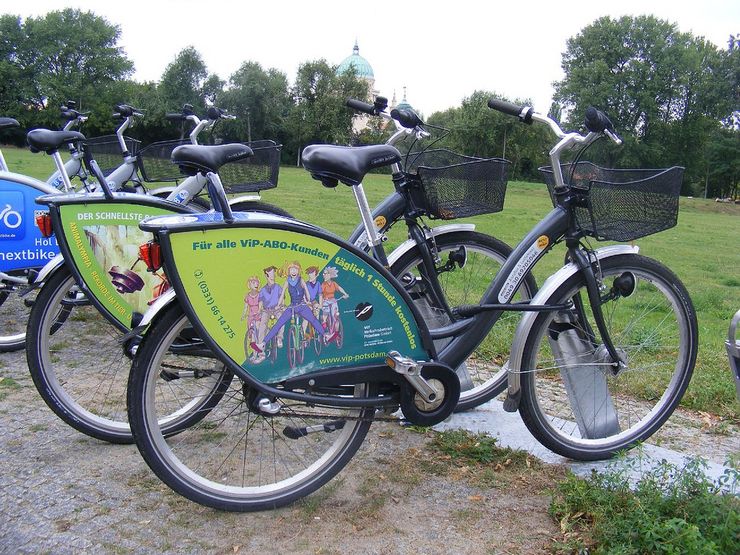 Berlin is a bicycle friendly city. Cycling is very popular, helped by the flat terrain and myriad of urban parks full of paths. While Berlin does not have a public bike rental program on the same scale as the Velib in Paris, it does have a similar but smaller scale private option and other bike rental and tour companies with many locations. Many hotels in Berlin also rent bikes to their guests. Some even loan them for free.
nextbike
nextbike is a company that offers a bicycle rental program with docking stations at various points throughout the city It is also the least expensive rental option available. To use the service you must first register and pay a 9 € deposit which is credited towards your rental. The basic rental rate is 1 € for 30 minutes with a maximum of 15 € per 24 hours. Bikes can be rented via a phone call or by using the companies app on your smartphone.
berlinandbike
Another company with over 2000 bikes and more than 130 rental locations throughout the city is berlinandbike.de. Many of their rental points are located in hotels and hostels, so you may even find one right where you are staying. They provide comfortable multispeed bikes. In addition to rentals they also offer a variety of guided cycling tours that will introduce you to many of the cities highlights.
Fat Tire
A third option for bike rentals is Fat Tire. While they have just 2 locations in central Berlin, they are well known for providing good quality well maintained bikes. All 600 of their bikes are comfortable 3 speed cruisers or city bikes. There locations are convenient, one is by Zoo Station in the west and the other is right beneath the Alexanderplatz TV Tower in the east. In addition to rentals they have guided bike tours available.
There are other options, but we are confident you will find something the will meet your needs from the above rental programs.
Official Website: https://www.nextbike.de/en/
More Info for Getting Around Berlin on Public Transportation