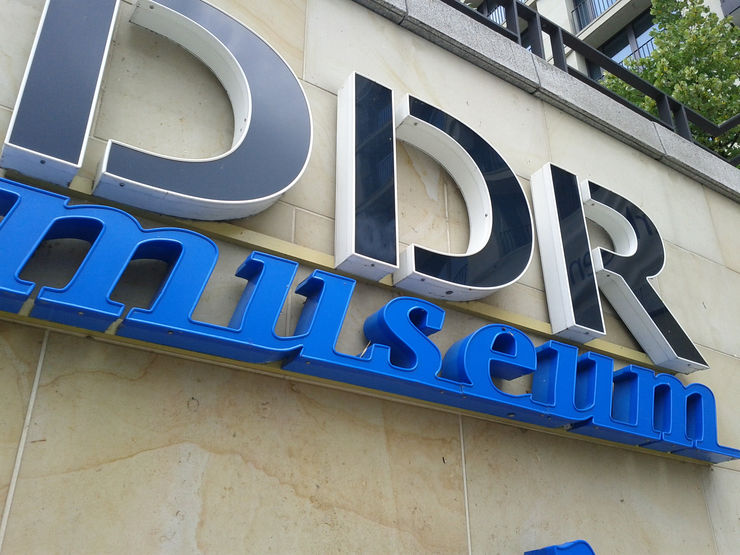 'Surprisingly Fun', 'Quirky', 'A Must See', and 'A Unique Perspective' are some expressions used to characterize the DDR Museum. This museum bills itself 'one of the most interactive museums in the world'.
One element that makes the DDR museum unique is that it's the only museum in Berlin that is privately rather than state funded.
What makes it even less typical of other museums is the overall theme. This is not only an art museum, or science museum, or a history museum. It is a museum of everyday life in the German Democratic Republic (East Germany) while it was still part of the Soviet occupation.
Since opening in 2006, the DDR Museum became an overnight success and was nominated for a European Museum of the Year Award in both 2008 and 2012.
The DDR museum aims to deal with the question of what everyday life was like for the East German citizens who were cut off from the outside world by barbed wire, guard towers, and the Berlin Wall. Also, what was it like to live under constant surveillance?
Three themed areas: Public LIfe, State and Ideology, and Life in a Tower Block expands into 47 sub-topics inside the 1000 m2 permanent exhibition.
Popular exhibits include a simulated drive in an original Trabant P601 automobile, an authentic reconstruction of a five-room flat in a high-rise tower block, numerous interactive games suitable for young and old alike, the monumental fresco "In Praise of Communism", a prison cell and a Socialist Unity Party conference table in the boardroom with a touchscreen.
The interactive, hands-on nature of the museum makes this a fun, memorable, and educational experience for all age groups.
Facts For Your Visit
Official Website: DDR-Museum
Fee:
Yes
Open Now
Regular Hours:
Hours may be subject to change. Please verify on the official website.
Monday: 9:00 am - 9:00 pm
Tuesday: 9:00 am - 9:00 pm
Wednesday: 9:00 am - 9:00 pm
Thursday: 9:00 am - 9:00 pm
Friday: 9:00 am - 9:00 pm
Saturday: 9:00 am - 9:00 pm
Sunday: 9:00 am - 9:00 pm
Category: Museums
Address: Karl-Liebknecht-Str. 1
10178 Berlin
Germany

Phone: +49 30 847123730
Reviews
I'm not the biggest museum guy but this was really cool to see. At first I was a bit confused and thought GDR was west Germany, but this whole museum is... Read More
Richard B. May-25-2023
This museum is a neat, immersive way to get an overview into Cold War history in Berlin. The exhibits are very interactive so you get to experience what... Read More
Kate C. Jul-31-2022
To be honest I was not so impressed with the DDR museum. I guess as a historian I expected more. However, some information is better then no information at all. Read More
Kim S. Sep-22-2021
Accommodations near DDR-Museum:
Directions
How to get to DDR-Museum by U-Bahn, S-Bahn or MetroTram
Nearest U-Bahn, S-Bahn or MetroTram Line(s): S3, S5, S7, S9, U2, U5, U8
Nearest U-Bahn, S-Bahn or MetroTram Station(s): S Hackescher Markt, U Alexanderplatz
Hackescher Markt on the S-Bahn is about a 7 minute walk to the museum. Alexanderplatz ,served by 3 U-Bahn lines, is about a 10 minute walk to the museum. Alternatively, take a tram to the Spandauer Straße/Marienkirche stop – the M4, M5 and M6 lines bring you almost to the entrance.
Click&Go Map and Route Finder with public transit, walking, driving or cycling directions. Get up-to-the-minute transit times from your location to DDR-Museum.
Finding Your Route - Please Wait
Photo Gallery
Video