Top 12 things to see and do in Berlin
Our top 12 picks for attractions and fun things to do in Berlin
With all Berlin has to offer, coming up with a list of picks is no easy task. We took our best shot and chose a few attractions in each category - something for everyone. Parks where particulariy hard to pick. Did you know Berlin has over 2500 parks. That is not a misprint. For more information about any of the following Berlin attractions just click on the links or photos below.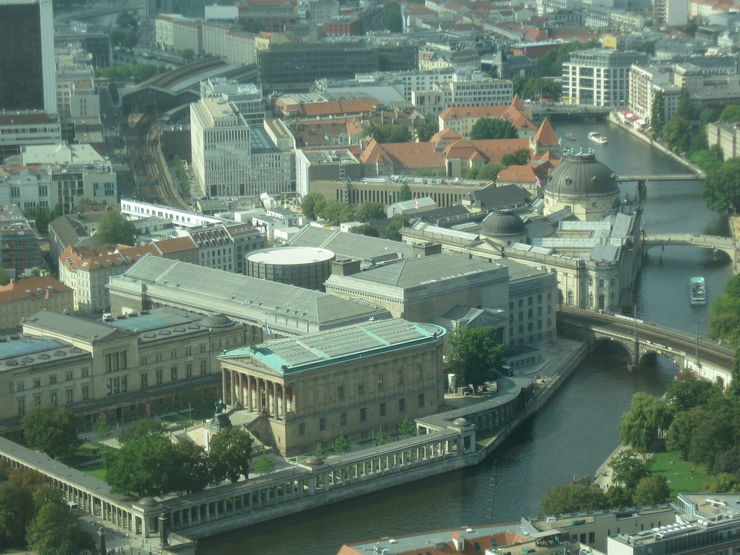 1. Museum Island cc licensed photo by uberdadofthree
Why? Because there is no where else on earth where you can you visit five world class museums in one convenient location for one price. If you are even the least bit interested in art and history, this one is a no-brainer. The architecture alone makes it worth seeing.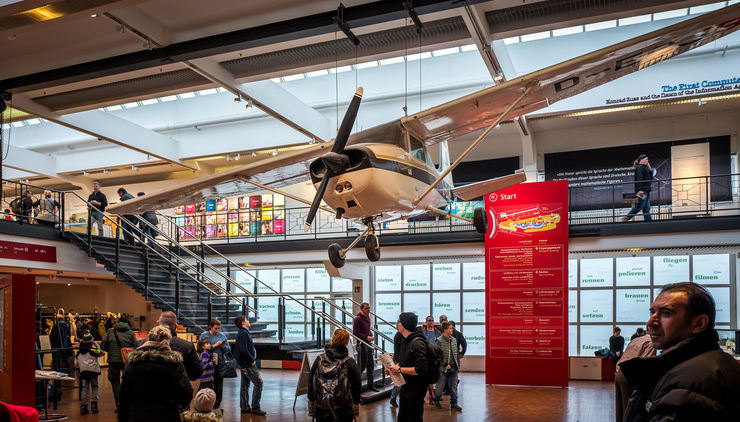 2. German Museum of Technology cc licensed photo by Sergey Galyonkin
Why? Because technology, both past and present is fascinating for all ages. This is a massive museum with 150 plus hands-on exhibits and real planes, trains and automobiles. Don't leave Berlin without seeing it.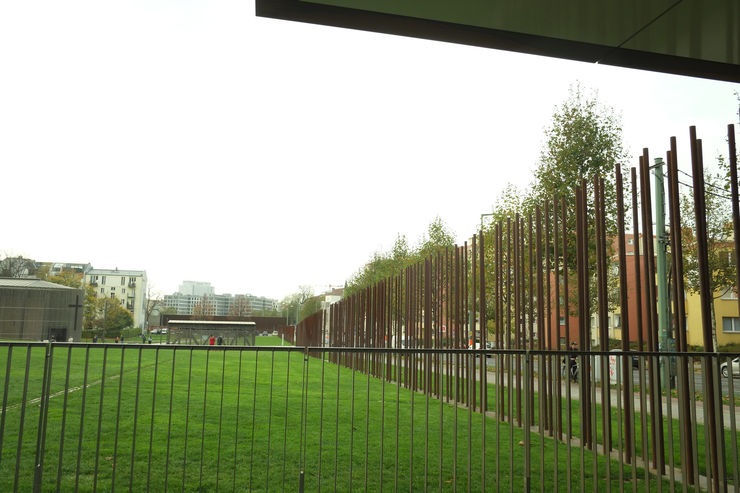 3. The Berlin Wall Memorial cc licensed photo by Nicolás Boullosa
Why? Mesmerizing, Moving, Seizing, Humbling, Sobering, and Informative are typical words used to describe the Berlin Wall Memorial - a one mile stretch along Bernauer Strasse where varying remnants of the wall remain along with informative signs and photographs documenting this not so distant time in history.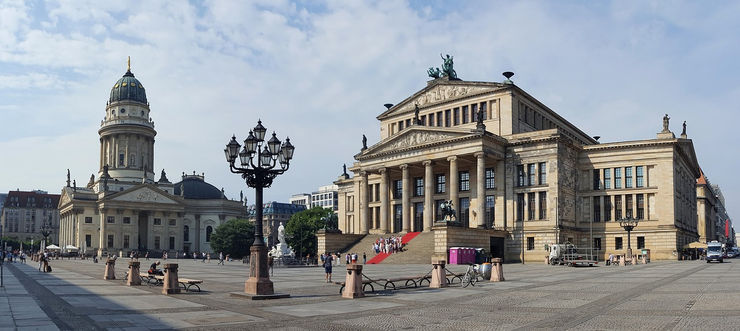 4. Gendarmenmarkt
Why? Gendarmenmarkt is one of the most beautful public squares in the city and flanked on three sides by famous historical buildings - The German Cathedral, French Cathedral, and Konzerthaus. A perfect spot for connoisseur of fine architecture.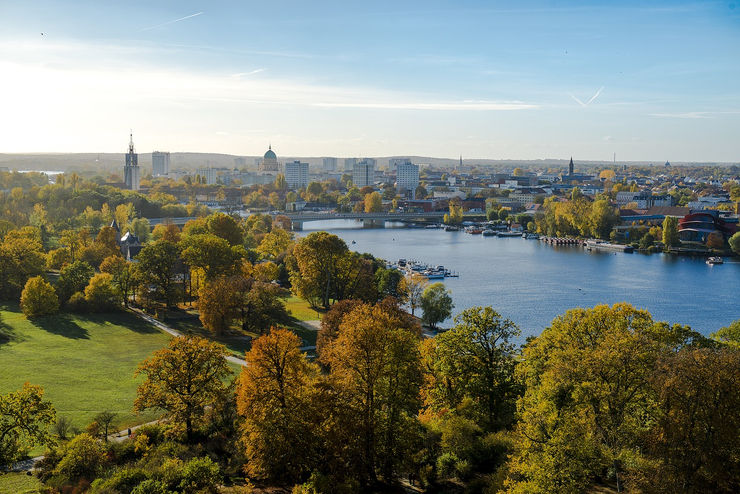 5. Babelsberg-Park-Potsdam
Why? It's a beautiful, quiet park in a picturesque setting with views of the Havel river and Glienicke Bridge. It is part of a UNESCO World Heritage Site and has its own palace and formal garden. Combine it with a visit to the rest of Potsdam for a perfect day trip from Berlin.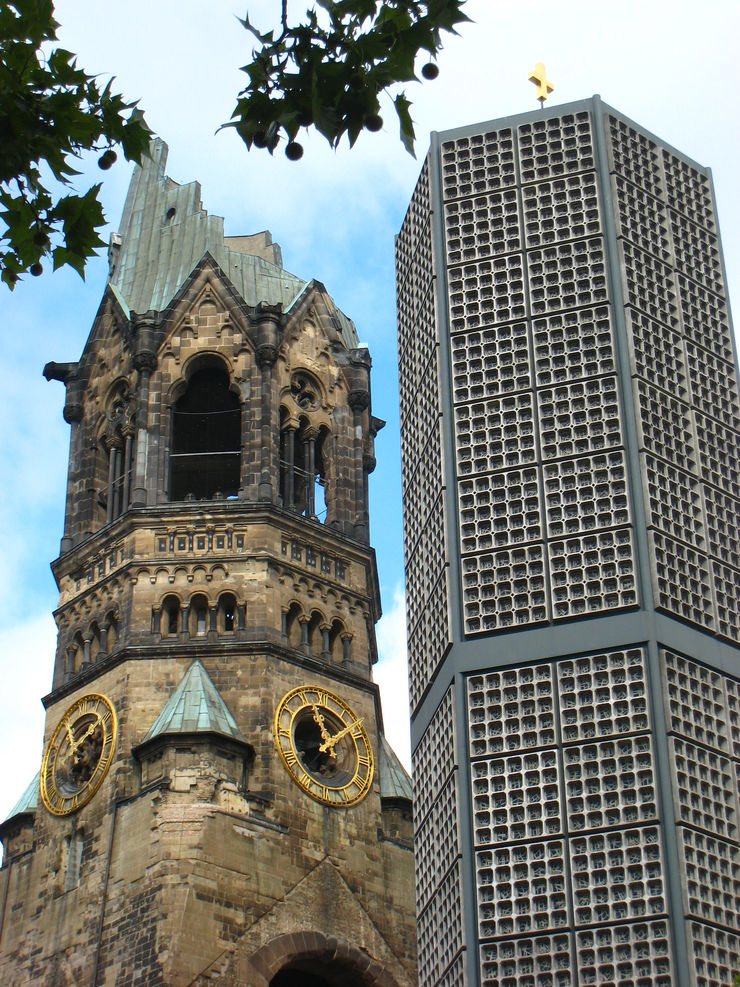 6. Kaiser Wilhelm Memorial Church cc licensed photo by Russell Harrison Photography
Why? Rather than demolishing the remaining ruins of this historic Protestant Church, the architect incorporated them into the very contemporary new church where they continue to be a reminder of the tragedies of war. Unique and well worth seeing.
p>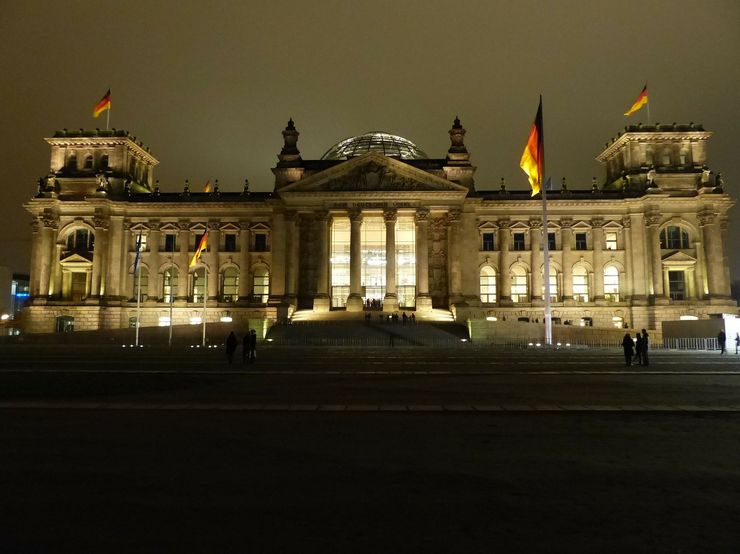 7. Reichstag Building
Why? Because it is one of the city's most iconic buildings and the Copula on top offers spectacular views of the city both day and night. It is free to visit the Copula, but you must register in advance. It's worth it.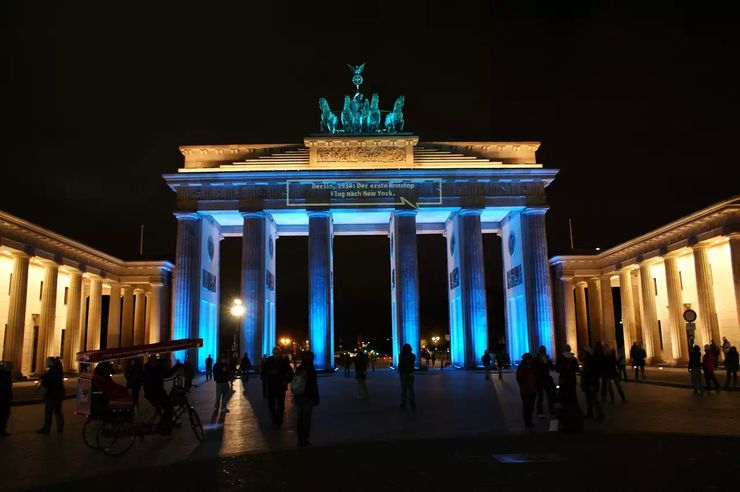 7. Brandenburg Gate
Why? Because Brandenburg Gate is one of Berlin's most recognized landmarks and the location of important historical events throughout its history. It is in a league with many of the world's top monuments.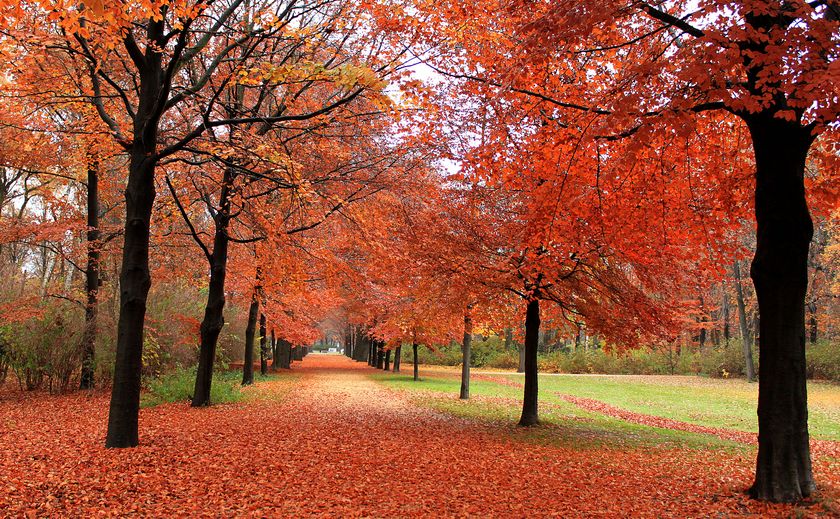 8. Tiergarten Park cc licensed photo by gravitat-OFF
Why? Arguably the most famous of Berlin's 2500 parks. Tiegarten is the largest urban park in the city. Its central location makes it hard to miss. Think of it as akin to Central Park in NYC.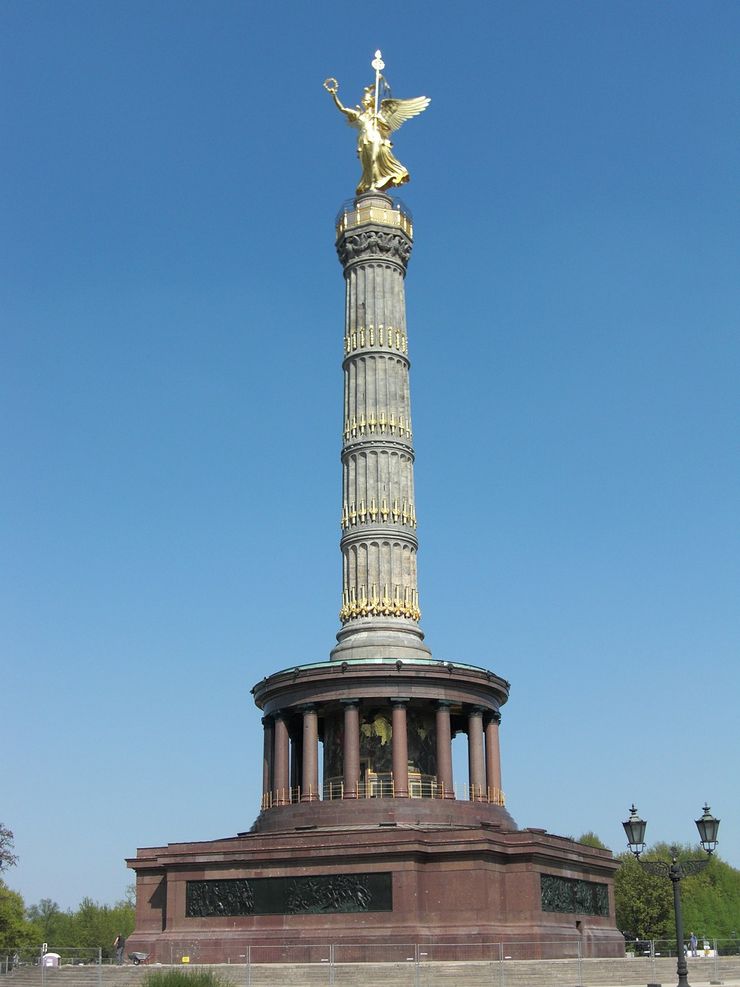 9. Victory Column
Why? Because the small entrance fee to ascend the staircase to the top and to see the museum at this historic commemorative monument in Tiergarten Park is worth every penny. Great park and city views for a very reasonable price.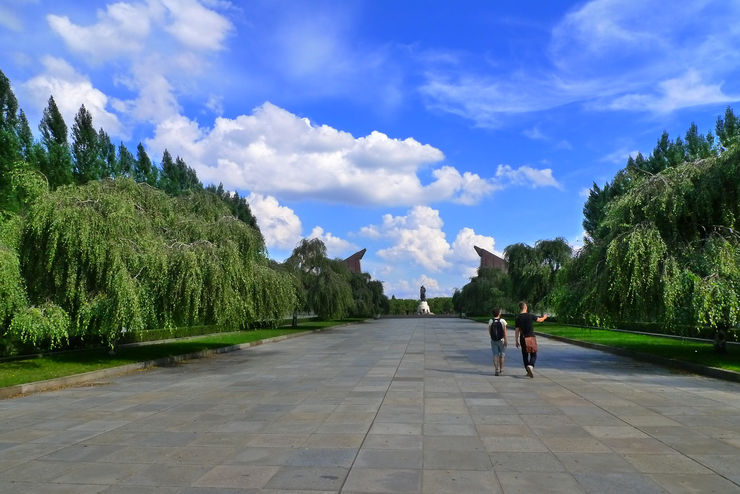 10. Treptower Park cc licensed photo by Nacho Pintos
Why? Because it is one of the best parks in Berlin (and there's a lot of competition). This large park sits alongside the River Spree. It offers a wide variety of things to see and do including boating and swimming. The Soviet War Memorial is a prominent feature that should not be missed.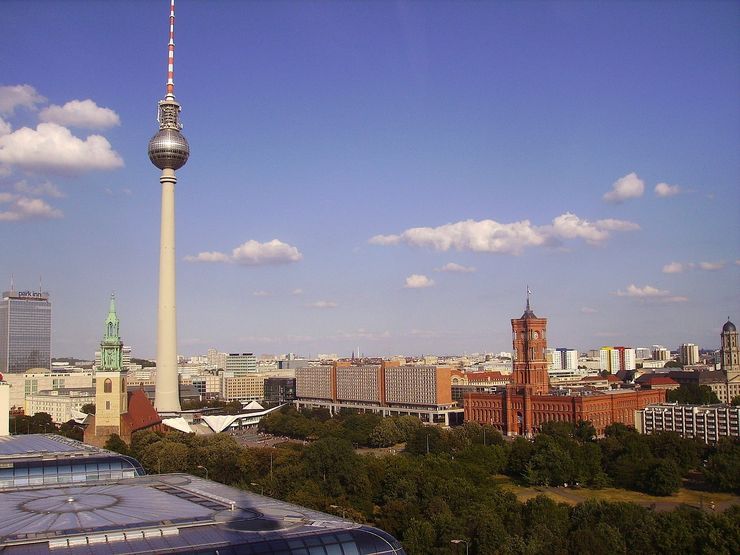 11. Berliner Fernsehturm TV Tower
Why? Because it is one of the most iconic landmarks in Germany and because you cannot get better views of the city except maybe from a plane. The views are awesome, but you will have to pay for them. This is one of the most popular attractions in the country, so it is wise to book in advance.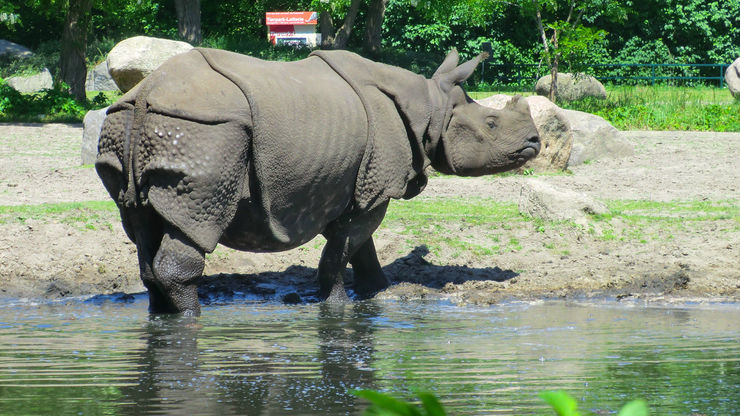 12. Tierpark cc licensed photo by Reinhard Link
Why? Berlin has two great zoos. We chose Tierpark because it occupies twice the area of Zoo Berlin and has only half the animals. This results in a more natural and spacious environment, something we consider important in a zoo. Inspite of being on the outskirts, it is still easy to get to on public transportation.
That concludes our one dozen picks, but Berlin has much more to offer including some hidden gems and off-the-beaten-path places that can keep you busy exploring for however long you have. Visit our full list of things to see and do in Berlin for more inspiration.