Natur-Park Schöneberger Südgelände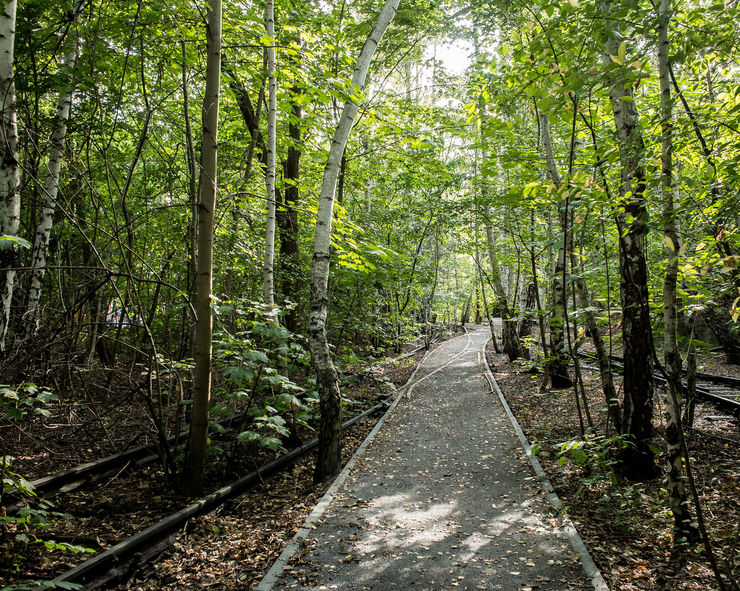 For a wonderful place to relax and escape the hubbub of the city, Natur-Park Südgelände is the answer.
Off the tourist radar, even though simple to get to on public transport, this local secret is an enjoyable place to roam and connect with nature.
This wonderful nature preserve exists in a narrow strip of woodlands and thick vegetation nestled between two active railroad tracks.
The land was previously a railroad switch yard active from 1889 through 1952. After its closure, nature took its course reclaiming much of the land.
The natural process was nearly reversed in the late 1970s when plans to build a new freight station was set in motion. Residents, who had come to enjoy the new-found wilderness, pressured the government into abandoning the project and in 1995 the Deutsche Bahn donated the land to the City of Berlin.
Four years afterward, the park was officially opened in 1999.
Naturalists and history buffs will both enjoy what Natur-Park Südgelände offers.
Nature lovers will love the wide variety of vegetation and fauna including many threatened species that have found a safe habitat inside the park.
Bird watchers can try to identify as many of the 49 species of birds living here as they can. An incredible 95 species of bee that have been found in the park.
History buffs and railway fans will be interested in the remaining railway infrastructure including a DRB Class 50 Steam locomotive from 1940 sitting on a turntable. An old 4000-square-foot old locomotive hall continues to be employed for events and various artistic performances.
A rusting 50 metre high water tower, built in 1927 to provide water for the steam locomotives of those days, is a popular subject for photographers.
Every year, on the first Advent weekend, Natur-Park Schoneberger-Sudgelande hosts a Christmas Market called Advent Lichter Genuss where you can find unique homemade gifts and works of art, and enjoy culinary delights. The market is held in front of the locomotive hall by the old water tower. During this event, the park is bathed with light from countless candles creating an enchanted forest.
There is a cafe on the lower floor of the Brückenmeisterei (former bridge master's building) where you can get a bite to eat during your visit.
Accommodations near Natur-Park Schöneberger Südgelände:
Directions
How to get to Natur-Park Schöneberger Südgelände by S-Bahn
Nearest S-Bahn Line(s): S2, S25, S26
Nearest S-Bahn Station(s): S Priesterweg
The park entrance is located on the west side of Priesterweg Station.
Click&Go Map and Route Finder with public transit, walking, driving or cycling directions. Get up-to-the-minute transit times from your location to Natur-Park Schöneberger Südgelände.
Finding Your Route - Please Wait
Photo Gallery
Video